Daughter, SH_T Happens in the 2020 Sundance Selection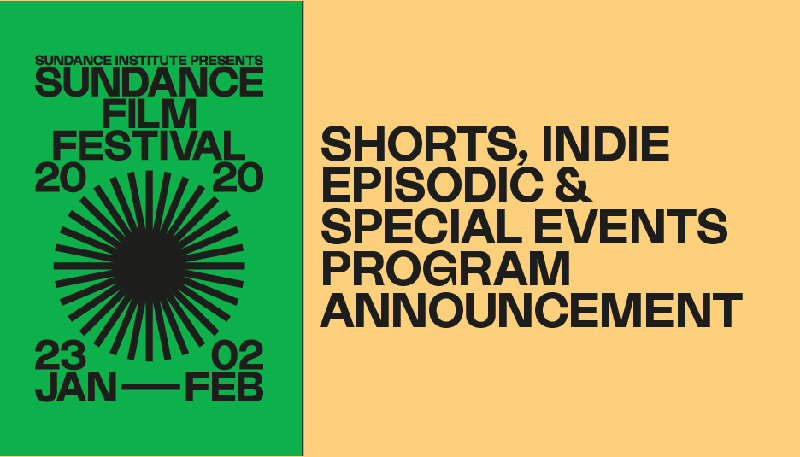 74 short films will screen at the Sundance Festival from 27 countries and chosen from 10,397 submissions – 4,992 from the U.S. and 5,405 international.
15 animated short films will compete at the celebrated US festival, two of which have been previously showcased at Zippy Frames: the stop-motion  Daughter by Daria Kashcheeva  (trailer) and Sh_t Happens by Michaela Mihalyi and David Štumpf (trailer)  both from FAMU school in Prague. The first film was produced with the support of the Czech Film Fund as part of a series Three Voices, and won the Student Academy Award.. The second animated short film by David Štumpf and Michaela Mihály, SH_T HAPPENS, premiered in September in Venice in the Orizzonti section of innovative and new forms of film expression. This film was also supported by the Fund in a call for animated film production.
Here's the full line-up:
Daughter / Czech Republic (Director and screenwriter: Daria Kashcheeva) — Should you hide your pain, close yourself inside your inner world, and long for your father's love? Or should you understand and forgive before it's too late?
I was delighted to learn that our school and Czech animation is represented by two films at Sundance. I am very happy that Czech animated film is riding on such a good wave now and I can be a part of it. It gives me a feeling of encouragement - Daria Kashcheeva.
Daytime Noir / U.S.A. (Director: Jeron Braxton, Screenwriters: Jeron Braxton, Jay Ellis, Antonio Maclin) — A mother and son's journey through the exploitative world of tabloid TV. World Premiere
eadem cutis: the same skin / Germany (Director: Nina Hopf) — "I just want to be seen as who I am today!" John shares his thoughts on identity, body and gender and gives a very personal insight into his life–and an intimate proximity to his body. North American Premiere
Eli / U.S.A. (Director and screenwriter: Nate Milton) — A true story from the realms of high strangeness, magical thinking, and manic delusion.
Farce / Norway (Director and screenwriter: Robin Jensen) — A man, a woman and a meat grinder. Love is messy.
Hot Flash / Canada (Director and screenwriter: Thea Hollatz) — Ace is having a hot flash, and she's about to go live on local television. How one woman tries to keep her cool when one type of flash leads to another. International Premiere
Hudson Geese / U.S.A. (Director and screenwriter: Bernardo Britto) — A goose remembers his last migration. World Premiere. DAY ONE
Inès / France and Switzerland (Director and screenwriter: Élodie Dermange) — Inès is facing a difficult choice. Tonight, she thinks about the decision she will make. North American Premiere
My Juke-Box / France (Director and screenwriter: Florentine Grelier) — Yesterday, I overheard an old rock 'n' roll song that sounded familiar. This is probably the music that we used to listen to on my dad's mechanical devices–the thousand lives man, the king of the jukebox. International Premiere
No, I Don't Want to Dance! / United Kingdom (Director and screenwriter: Andrea Vinciguerra) — In these dark times, you may think that every hazard has been identified, but nobody has taken into consideration how dangerous dance can be...
Sh_t Happens / Czech Republic, Slovakia, France (Directors and screenwriters: Michaela Mihalyi, David Štumpf) — The caretaker exhausted by everything, his frustrated wife, and one totally depressed deer. Their mutual despair leads them to absurd events, because... shit happens all the time. U.S. Premiere
Sundance is great news for us that came in the middle of a working night and boosted our morale by at least 300 percent. We are very excited to have an American premiere at their biggest and one of the most popular festivals in the world. Every year we follow the selection at the festival and we are pleased that Sundance has been dedicating a lot of space to short animated films. And it is great that this time, there are two animated films from FAMU - Michaela Mihályi and David Štumpf, directors of SH_T HAPPENS.
Slug Life / United Kingdom (Director and Screenwriter: Sophie Koko Gate) — A day in the life of Tanya, a curious woman who has developed a taste for non human lovers. Her next creation: a giant slug. Can such a perfect creature survive in this gnarly world full of freaks and beefs?.
Takoyaki Story / Japan (Director and screenwriter: Sawako Kabuki) — Always attracted to takoyaki–octopus balls, a famous Japanese street food–a girl tries them for the first time and becomes addicted.
Wong Ping's Fables 2 / Hong Kong (Director and Screenwriter: Ping Wong) — Wong Ping urinates twice before gently pressing your head down with his right foot, giving you a closer look at your own reflection in his urine.
Wood Child and Hidden Forest Mother / United Kingdom (Director and screenwriter: Stephen Irwin) — Deep in the forest, a hunter encounters a strange creature he cannot kill. World Premiere
Sundance Festival takes place 23 Jan - 2 Feb 2020 in Park City, Utah.
SIGN UP: Want to read more free articles like this? Sign up for Our Newsletter
Read More About: