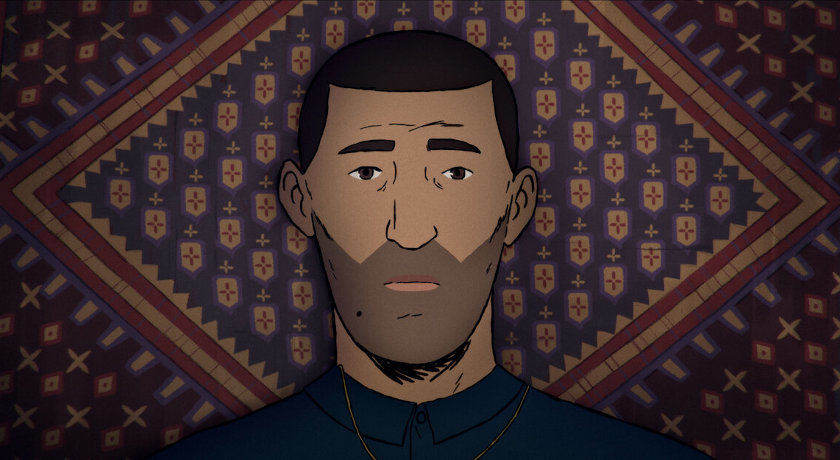 Here's the new animation documentary Flee by Jonas Poher Rasmussen.
Based on a script by Jonas Poher Rasmussen, Flee animation documentary tells the story of an Afghanistan boy refugee in Denmark, who now is ready to tell his own story.
The 83-minute film is a 4-country co-production between Final Cut for Real (Denmark), Vivement Lundi! (France), MostFilm (Sweden) and MerFilm (Norway). This is the second feature for Danish director Jonas Poher Rasmussen (Searching for Bill). Flee has won the Disney Channel Prize for best new series at the Annecy Festival's 2016 MIFA market
FLEE is the true story about a man's need to confront his past in order to truly have a future. Amin arrived as an unaccompanied minor in Denmark from Afghanistan. Today, at 36, he is a successful academic and is getting married to his long-time boyfriend. A secret he has been hiding for over 20 years threatens to ruin the life he has built for himself. For the first time he is sharing his story with his close friend - Synopsis
Flee has acquired the "Cannes 2020" label, and is presented as a work in progress at the 2020 Annecy Festival. International Sales by Cinephil.
The film is produced by Final Cut for Real and Sun Creature, in co-production with Vivement Lundi !, Mer film and Most film as well as with the financial support of other partners, including Ryot Films and Vice Studios, The Film Institute in Denmark, Sweden and Norway, Arte France and many more.