Feature Animation
'Olivia and the Invisible Earthquake Gets Co-Partners, French Distributor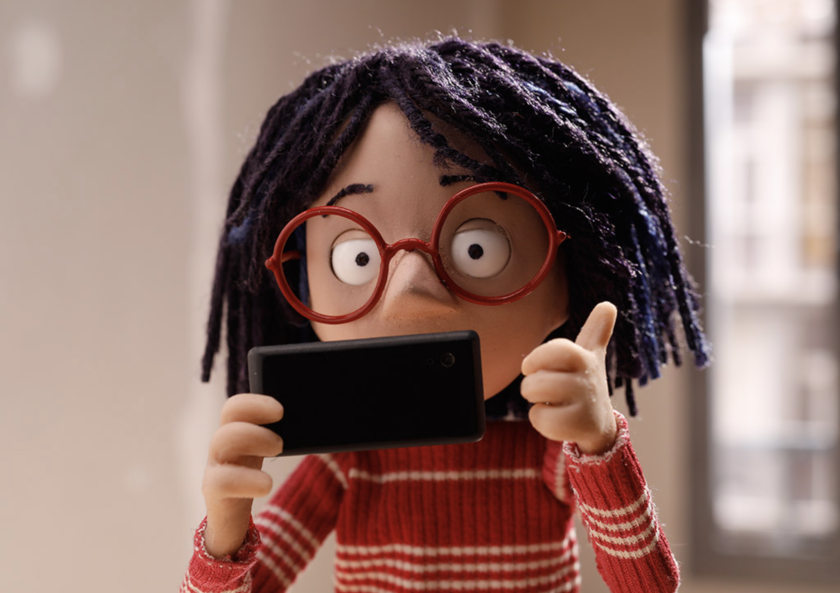 During the Ibero-American co-production forum Quirino Awards in Tenerife, Terremoto AIE (Spain), and Vivement Lundi ! (France) announced new partners for the upcoming stop-motion animation feature film 'Olivia and the Invisible Earthquake', directed by  Irene Iborra.
The film is an adaptation of the best-selling children's book 'La Pelicula de la vida' (The Film of Our Life) by Maite Carranza, which was sold more than 24,000 copies in Spain and has been translated and published in 7 languages (Italian, Korean, French, Portuguese among others).

Olivia is a 12-year-old girl whose life is turned upside down when her family is evicted from their apartment and forced to live in a squatted apartment. Her mother Ingrid, a cheerful and optimistic person, can't cope with the situation anymore. To protect her little brother Tim, Olivia imagines that their life is a movie...- Film Synopsis
Panique ! Productions (Belgium) and Pájaro (Chile) are the new partners (supported by pre-buy from the Belgian TV RTBF and the support of the Chilean government respectively) that will complement the existing team, Terremoto AIE. This is the Spanish group formed by the Citoplasmas Stop Motion studio, Cornelius Films, and Bígaro Films, which has developed the 5M€-budgeted project so far.
Vivement Lundi! (No Dogs or Italians Allowed) joined the production of the film in 2022 after discovering the project during Cartoon Movie 2020. KMBO, the successful French distributor of "Amazing Maurice" or "Mavka, the Forest Song", has also confirmed its commitment and will distribute the film in France.
The design of the characters in the film has been created by the French artist Morgan Navarro. The project was one of the Zippy Frames pickups in the Weird Market 2022. Eliane Gordeeff wrote:
The drama shows Olivia, a 12-year-old girl forced to assume the mother's role (she is in depression) to help her younger brother overcome all kinds of difficulties. But beyond that, the girl has to face her changed age, adapting to her new neighborhood and colleagues.
Funding supporters include  RTVE, Televisió de Catalunya, À Punt, ICAA (Institute of Cinema and Audiovisual Arts), ICEC (Catalan Institute for Cultural Enterprises), IVAC (Valencian Institute of Culture), Ibermedia, the City of Barcelona, Bretagne Cinéma. Financing plan is to be completed during 2023.
Watch the teaser for 'Olivia and the Invisible Earthquake'
'Olivia and the Invisible Earthquake' will be shot in Barcelona and the Spanish premiere of the film is scheduled for the fall of 2025 by the distributor Filmax.
SIGN UP: Want to read more free articles like this? Sign up for Our Newsletter