Meet the 8 Estonian Animation Shorts at PÖFF Shorts 2018
Estonian animation has certainly a rich tradition in international filmmaking (Priit Pärn, Mati Kütt, down to Riho Unt, Kaspar Jancis, Ülo Pikkov, Janno Põldma, Rao Heidmets, Pritt Tender, and Chintis Lundgren, to name a few).
But what happens to the young generation of Estonian and Estonian-based artists (Estonian Academy of Arts students) and more? We asked 8 young animation directors, whose works are featured in this year's POFF Shorts competitive programme. Below you'll find their answers, and film info as well.
Five steps to the right Aggie Pak Yee Lee (2017, 7'). Shorts National Competition
This action film is a simple and emotional journey derived from the oft-told story of a fat caged-bird.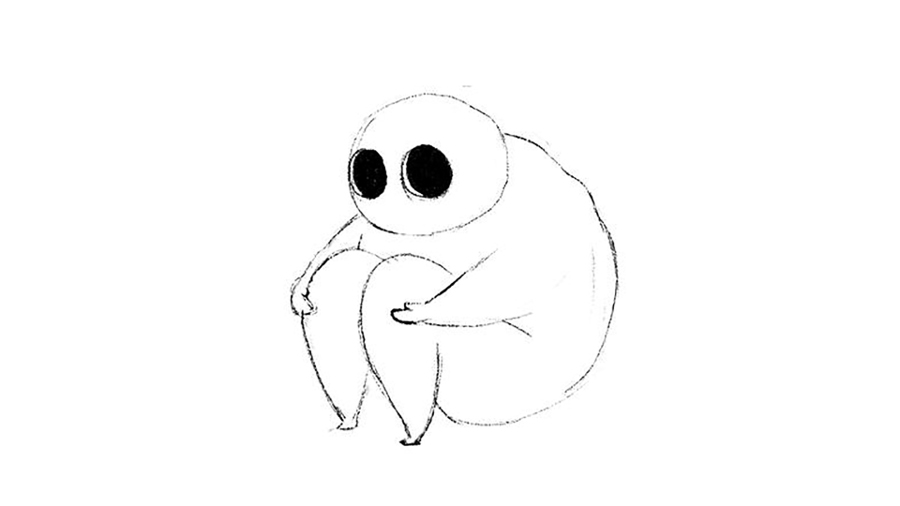 I did the film because I felt a bit locked at that stage of life.
The most challenging part was... Forcing the audience to be bored and frustrated with me, since there is nothing happened, only emotions floating.
The most fun part was ... Unlike the previous animation I made, there was no concrete storyboard, The whole process was like a game playing with myself.  That is the first film in my life that I was smiling while animating
A Demonstration Of Brilliance In Four Acts, Morten Tšinakov, Lucija Mrzljak (Estonia/Croatia, 15' 2018). Shorts National Competition
The people are waiting for someone special. Someone special is born – a grown man in a suit. They follow the man and cheer for his theatrical but utterly pointless performances. In the middle of one performance he makes a mistake and the people who have so far adored him, leave. Left alone, he meets a woman who is made for him.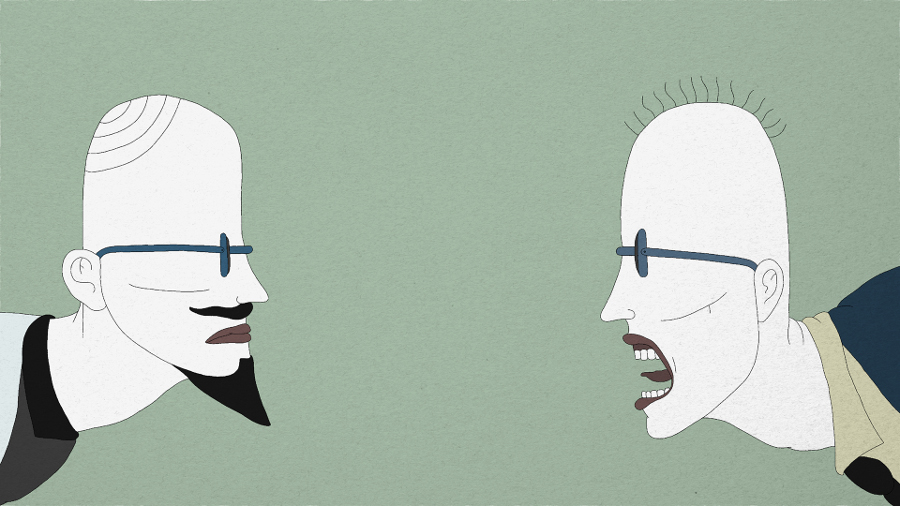 I made this film because .no one else wanted to.
The most challenging part was... because this was our first professional film made in an animation studio with a bigger team, it was a challenge to find ways how to explain our vision to other people, animators, sound designer, etc.
The most fun part was ... the very first days of every new stage that we had to do. For example it was fun to animate at first until it became a routine, to add colours, to hear the music for the first time... everything is fun in the beginning but film making is a slow process so the excitement fades as days go by.
Strawberry Eaters, Mattias Mälk (15' 2018). Shorts National Competition
A fantasy film about two strawberry farmers whose field is destroyed by ravenous snails. The couple tries to start a new life in the city but when the woman announces they're expecting a child, the paranoid man suspects that snails are behind that as well.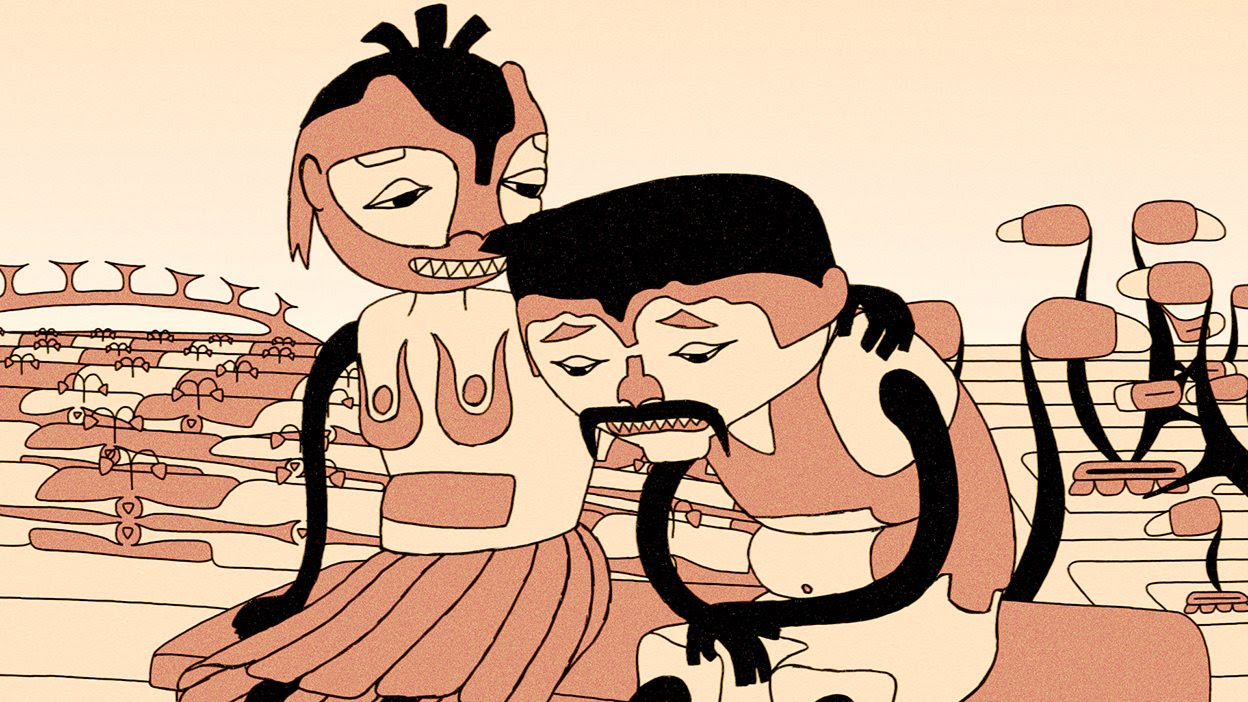 I did the film because I wanted to try something with a horror vibe.

The most fun part was actually making the film - those were good times

The most challenging part was letting go of it since it appears that it's radioactive among festivals.
Destined to be Dead, Francesco Rosso (11' 2018) Shorts National Competition
There, where there are no tracks and the fallen trees embrace the rubble, someone sits in the Indian summer's crispy grass. Things felt can not be erased but they fade into future wisdom. Maybe it is not earthly this road I have to walk, but how can I know if I am subjected to gravitation.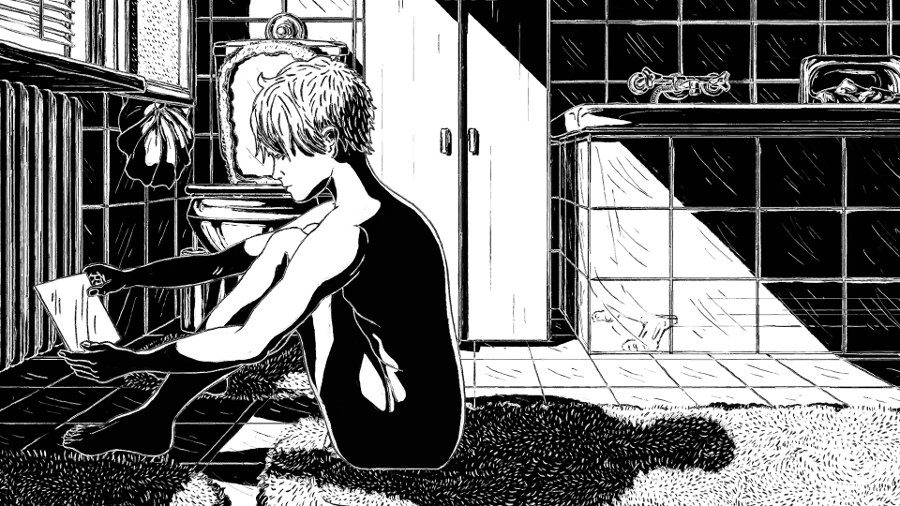 I did this film because... I  needed to investigate the sense of belonging and identity, which is a common topic both in Estonian culture and in my native country, Italy. Thanks to the making of this little piece of animation, i got to study Pier Paolo Pasolini's body of work, visit and document many locations in Italy connected to the poet's life, and interpreting his work within my life experiences and locations.
The most challenging part was... to combine different mediums (drawn animation, photography, poetry and videotape). These languages are all very powerful, and, since the material was quite a lot, we decided for a shorter version of the original idea. We just wanted to see how this language works, and to fine-tune it in future projects.
The most fun part was ... editing all the material after two years of animating and photographing. The amount of possibilities was infinite as the project didn't have a strict script.
Food Chain, Mari Kivi, Liis Kokk (9' 2018). Shorts National Competition
On one hand it's a dirty work and on the other hand gorgeous product.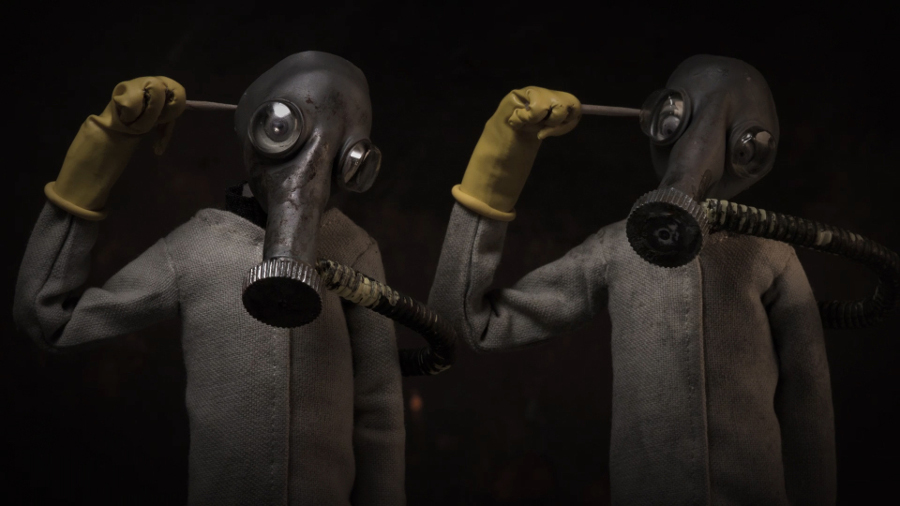 We did the film because.... we both had been working in the food industry and after sharing some memories from that time the story started to form itself. Also, we found the story very suitable for the puppet animation technique (the technique was fixed beforehand by the school curriculum).
The most challenging part was to give the massive supermarket feeling using only 5 male puppets and 4 shelves.
The most fun part was ... creating that whole world and animating materials we hadn't even touched before.
* Sounds Good, Sander Joon (11' 2018). New Talents Competition
A boom operator trying to record the sound of mushrooms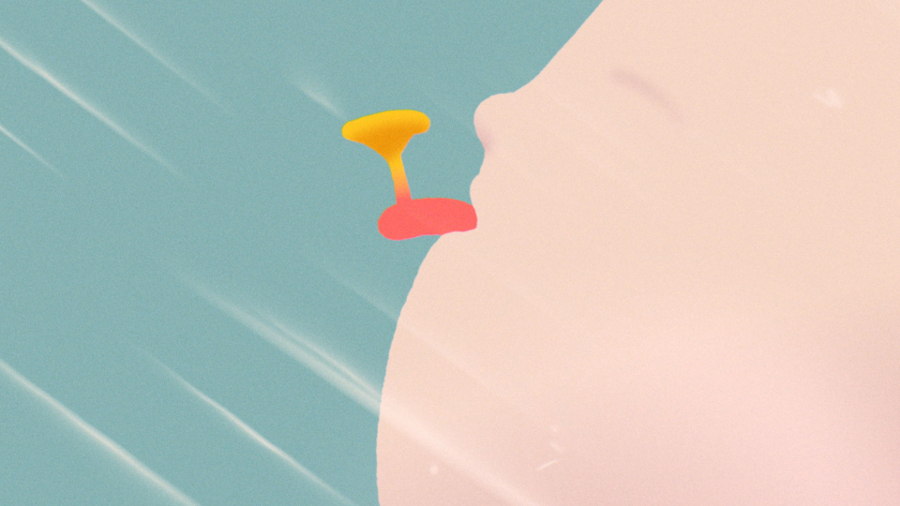 I did this film because... Master thesis doesn't come without making one. Also, having a deadline to finish a film is the best motivation.
The most challenging part was deciding on which ideas to include. While in residency in Viborg Animation Open Workshop I had a routine of developing ideas every day on a large digital board, from which I could've created 3 different films in the end. Looking at it now I could say that "Sounds Good" proves to be the best outcome.

The most fun part was making the sound design for the film. Adding sounds while and even before animating anything can keep you from a lot of work, and browsing sound banks can also inspire with new ideas.
Pura Vida, Nata Metlukh (10' 2018).  New Talents Competition
 Four flawed friends travel to tropics where things go wrong.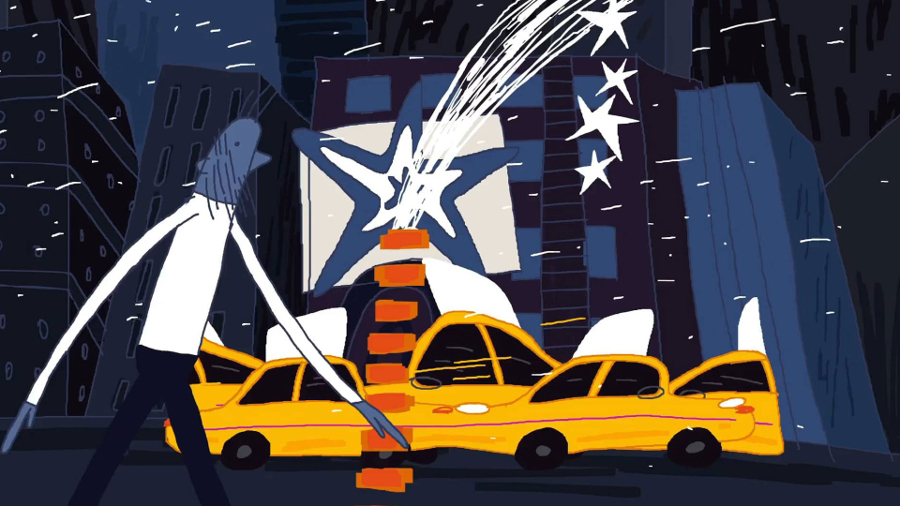 I did this film because I wanted to explore a traveling theme, and how it always feels good to be back home even after holidays in a tropical paradise. "East or west - home is best" is a logline of the film.
The most challenging part was to achieve a certain aesthetics, which could be ugly and likable at the same time. I wanted the characters to be cute, but as all of them have their own flaws, I put some irregularities in their design to reflect that. 

The most fun part was to make up gags and silly situations in the film. Even if they don't seem to be funny to other people, I giggled a lot while was animating. I think the process of creating the film is as important as a final result. 
Sweet Sweat, Jung Hyun Kim (7' 2018, Estonia/South Korea). New Talents Competition
A child recognizes the erotic relationship between parents. Curious but overwhelmed, the child takes control.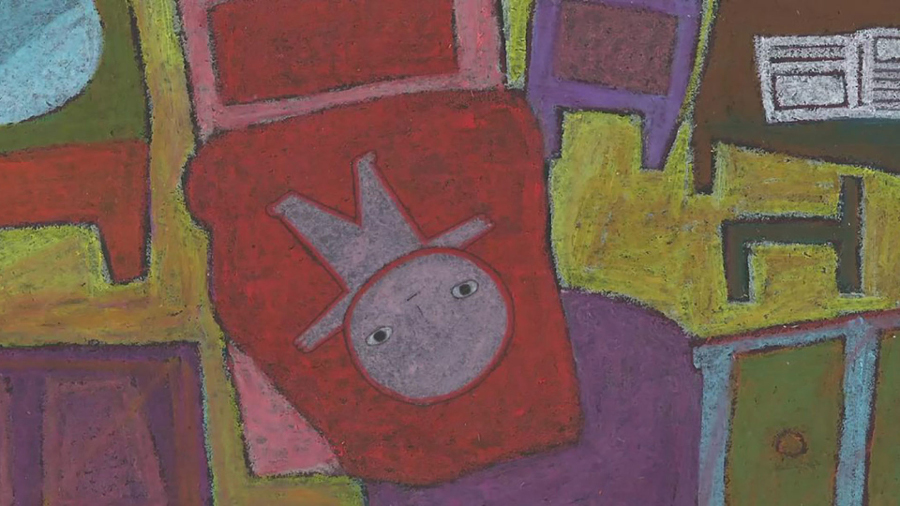 I did this film because… the idea behind the film was haunting me. I came up with the story on a hot sweaty day in June 2016, but I didn't think I would actually make it. Yet the story followed me for months until I just had to just get it out of my system
The most challenging part was... the sheer amount of work the film required. I animated the whole film digitally, transferred every frame on paper, and colored over 4,000 frames using oil pastels (very unyielding material for goodness sake). I endlessly doubted why I was torturing myself with all these manual work in this hyper-digital world, but in the end, the result paid off. I'm working on my next film on paper again.

The most fun part was ... ironically, dealing with the personality of oil pastels. As stubborn they are, I'm absolutely in love with the texture and the color that pastels create. I had sworn that I'll never use it again after my earlier film 'Hootchu (2015)' which I made with oil pastels as well. Yet, my love hate relationship with the pastels has lasted over a decade, and I'm still far from ending this somewhat abusive relationship.
The international short film and animation festival PÖFF Shorts will be held from November 20-28, 2018. The award ceremony takes place 24th November at 20:00, and it will be streamed live through Facebook page.
SIGN UP: Want to read more free articles like this? Sign up for Our Newsletter