I Have Your Heart: A modern fairytale - Q&A with Jim Batt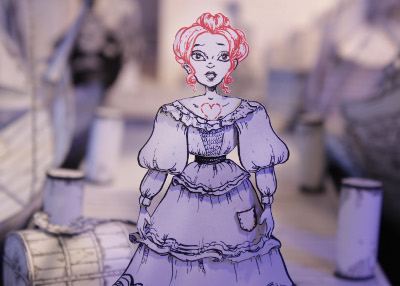 Crowdfunded on Kickstarter I Have Your Heart' emerged  through the Canadian rock artist Kim Boekbinder's song "The Organ Donor's March".
Melbourne animator  Jim Batt & New York illustrator Molly Crabapple graphically narrate an old-fashioned, but tender and full of visual charm story about a good girl with a bad heart, and the boy whose death will save her life.
Watch the film below:
Jim Batt elucidated some of the production details of I Have Your Heart below.
ZF: Could you tell us a little bit more about the production details, who did what?
Jim Batt: The film was directed and animated by Jim Batt, from illustrations by Molly Crabapple. The song that tells the story of romance, adventure, and organ transplants, is by rockstar Kim Boekbinder.
Making the film was a long and detailed process. The characters and scene elements were hand drawn by Molly Crabapple, then scanned and photoshopped into layouts for moveable puppets, props, and scenery.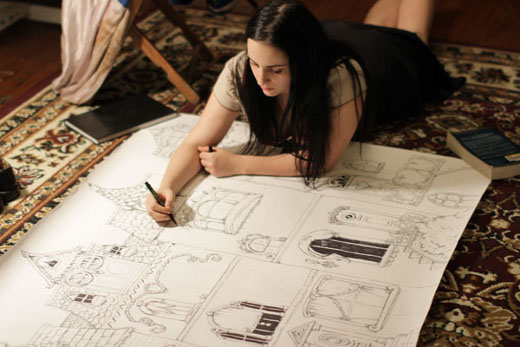 These were printed on a thick paper stock, cut out by hand, and crafted into freestanding characters and sets. This paper world was then brought to life frame by frame with stop-motion animation by Jim Batt, using a trusty Canon 7D and Dragonframe software. Kim Boekbinder created an extended version of her song 'The Organ Donor's March' to score the finished film.
ZF: How long did it take you to crowdfund/complete the film?
Jim Batt: Having completed preproduction on the project, we launched a Kickstarter campaign on March 2011 to raise money to assist with the animation. The response was amazing, and within 36 short hours we had exceeded the initial $7,00 target and caught the attention of high profile blogs and twitter. Over $17,000 was raised in all from the kickstarter.
The project took around two years to complete, frame by handcrafted frame...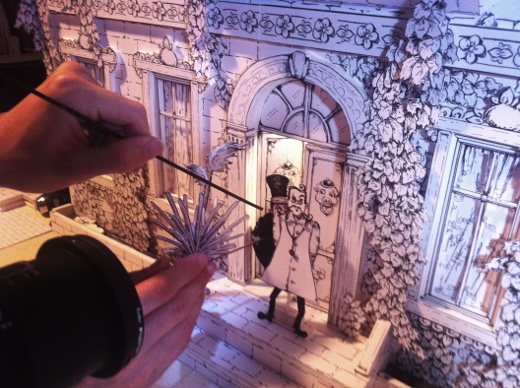 ZF: Why did you choose such a setting instead of a more contemporary one?
The story and the setting really just arose naturally from the combination of Molly's amazing art style, and the rollicking tale of romance and adventure inspired by Kim's wonderful song.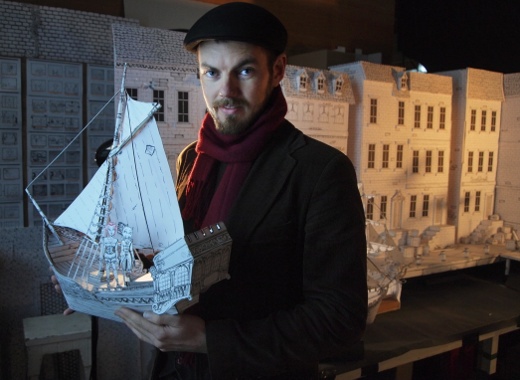 Visit ihaveyourheart.com to learn more about this sweet film.