Change In Hungary Starts From Women In Animation: Interview with Anna Ida Orosz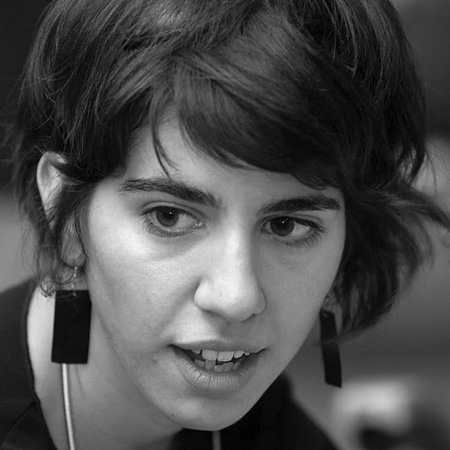 The change in Hungary starts from women in animation
In our days, Hungary has become the leader of the Eastern countries conservative bloc which comprehends Slovakia, Czech Republic and Poland. The country has one of the most worrisome index of gender inequality. Since 2010 when Victor Orban assumed the charge of Hungarian Prime Minister, it is as if the country has stopped in time. In the last two decades, the social position of women in Hungary has shifted to an opposite direction in comparison to the developed countries.
Into this frame, seeing a woman holding a baby in her chest while introducing screenings, introducing and attending masterclasses, working all day and always trying to give her best smile, is not just remarkable, it is something inspiring and truly admirable. That woman with a reflective and kind look is Anna Ida Orosz, co-founder and program director of Primanima Festival. After some messy hours Anna Ida found some time in her schedule as a professional and a mother to take this interview. We sat in the terrace of the cultural center JMMK. In a pleasant weather but with an intermittent wind arriving from the east, we started to talk.
Ok, Anna, I will start to record this conversation, so all the things you say could be used against you. - I said. Anna looked at me and, with a smile, answer me that it was ok, but she would need a copy of the interview before it is published.
Kropka: For those who don't know you: Who is Anna Ida Orosz?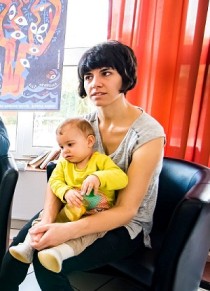 Anna Ida Orosz: Well, I am the program director of Primanima Festival. I studied film history in Budapest at the ELTE University. But funnily during my film studies I have never learned about animation, that time their curriculum only focused on only live action films. But my background is strongly rooted in animation, since both my parents have been doing animated films. My first experience as a grown-up of what an animation festival looks like was at one, which unfortunately doesn't exist anymore. I was an Erasmus student in Utrecht, the Netherlands, where HAFF took place in the autumn in 2008. Then I also wrote my thesis at the film history and theory department about the animated short films made before 1989 in the famous Pannonia Film Studio. Currently I am working on my PhD-dissertation about Hungarian animated documentaries made in the 1970–80s. 
Kropka: How did you decide to start Primanima?
Anna Ida Orosz: I started as a volunteer at the KAFF festival that is mostly focusing on Hungarian animation and European feature films. The idea to start our own festival came with Tamás, my partner and now my husband; we decided to launch a festival dedicated to student first films, 7 years ago. We felt that in Hungary not enough attention was given to these very high quality first films and their filmmakers. Here in Buadörs we found the perfect place. There are a lot of students interested in and doing animation, so we started this for them. One of the goals of the festival is that students can have their very first experience in an international festival, before they have the chance to go to other bigger festivals. We want to be their first stepping stone.
Kropka: As far as I know, you make the selection of the films for the festival.
Anna Ida Orosz: Yes, but not exclusively. From the very first edition we ask other professionals to help with the pre-selection with their opinions, so it should not be up to my own personal taste. However, the final list is up to my and Tamás's decision.
Kropka: I noticed, in this edition at least, that in the program there are many films made by women and focused on feminine issues and social minority topics, for example the LGBT collective. There are Martina Scarpelli's film, the film by Andrea Gudiño or Syrens by Juli Tudisco that have an implicit message about homosexuality. Was it on purpose?
Anna Ida Orosz: I think it is because these contemporary topics are trending in animation. Women or people from other marginalized social groups have started to talk more openly about their personal problems – and these films are also perfect from a professional point of view. I believe it has been an ongoing subject for a long time in animation, since there are more and more women in animation. However, in Hungary this turn towards female topics happened in the past few years, when a new wave of female animation directors emerged. They grew up after the change of regime in 1989, and in their films they started to leave behind the topics of the previous generation which were more focused on folklore and tales, in favour of subject matters which are more directly related to social or personal topics.
Kropka: Do you think it is important for Primanima to screen these films?
Anna Ida Orosz: Definitely. I really feel it is important because of the political climate in Hungary. You might have heard about a very disturbing case, last year the ministry education did not give permission to the foundation of the department of gender studies for considering it not relevant. The inclusion of these films in Primanima's competition programme might be seen as a manifesto on our behalf: we have to talk openly and publicly about what it takes to be a young woman in modern society, or to have a different sexual orientation than the majority. I am very happy to have been able to select this many great films about such relevant issues in Primanima's competition progamme.
The wind started to blow harder and colder, Anna excuses herself and goes for her jacket. The next question I had remained dancing on the wind till Anna's return.
Hungary is a beautiful country, rich in nature, culture and history. At several times along its history the country was one of the Eastern countries looking for modernity and development. But since the conservative party took power in 2010 with a qualified majority in the Parliament, Hungary has drifted towards authoritarianism. The government of Victor Orban is the creator of many polemic and scandalous laws in the past few years. From criminalizing the help to refugees, to having a rough media war against George Soros, including the chasing away of the Central European University, the government seems to be comfortable without a strong opposition. But what is not very known is the fact that Orban is against European Union values but at the same time he and his relatives are making money thanks to the EU founds because more than 80% of Hungarian public investment comes from the EU's cohesion funds, which aim at updating the poorest regions and countries.
Anna returned and takes sit well covered with her jacket.
Kropka: Is Hungary a good country to be a woman? - I asked. Anna looks at a point in the distance and keeps silence before answering.
Anna Ida Orosz: Ok, this is hard to say because I think I am in a very privileged position. So I can't compare my experience with the majority. The burden that I am putting on my shoulders is my personal choice, but since I became a mom a year ago, I realize that maybe it is not. In Hungary social security system is the following: women who give birth can stay at home with their babies for 2 years and they are financed by the state just for being moms. This is not the case in most of the European countries, where state-sponsored maternity leave lasts only three, six or ten months. This sounds like going on holidays for 24 months, however, this in my field this is very demanding: a festival cannot be put on hold for 2 years. Therefore my daughter has become part of the team.
On a more general level, in Hungary there are also many controversial issues regarding the professional treatment of women working as scholars, who are treated differently than their male colleagues, getting lower salaries, gaining less professional attention or appreciation. In the animation industry in Hungary, it is also utterly awkward and that the members of the boards at the Media Council which decides about the financial supports of animated short film and TV-series since 2012 consists of only men, while a great percentage of the applicants are female artists. It is a very upsetting inequality in today's animation financing system in Hungary.
According to the Hungarian lawyer Orsolya Görgényi, in her report First Impressions on Hungary, she describes in detail how in Hungary the differences between sexes are reflected in their educational choices, in their situation on the labor market (occupational segregation, wage gap, discrimination against women in fertile age and against those with small children), in women's poor representation in political and public life and in decision-making positions, as well as in the stereotyped image of women in the media, about which several international organizations have expressed their concern more than once. But also there is more democratic issues in Hungary and we have to pay attention to them.
Anna takes the catalog and showed me the film The Fall of Romeby Turai Balázs, a film, according to her, which presents current political topics in a satiric way. (It later was chosen as the introductory film to the focus on Hungarian animation at the opening ceremony of Animateka festival in Ljubljana, Slovenia by Igor Prassel artistic director, who also wanted to make a critical statement by it on current Hungarian public affairs.)
Kropka: Oh yes, I watched it yesterday – I commented – But for me that movie was the worst because its style, its tone and everything was so extreme I caught the political issues but the film is hysteric, extremely annoying and its gags seem forced. It gets lost in its grandiloquence.
Anna explained to me that the person that made it is one of the scriptwriters of Candide, the animated TV series that I knew since its first chapter in 2014. However, I found Candide more intelligent and if it is true that sometimes it is also very intense, I think it is more accurate and you can more clearly read its political topics and its humor is not so forced. Anna let me know that in the national TV were not very happy with the series because it was funded by them but the creators expressed criticism against the current establishment.
Kropka: You studied Language and English Literature, if I am not wrong, would you like to share your favorite writer?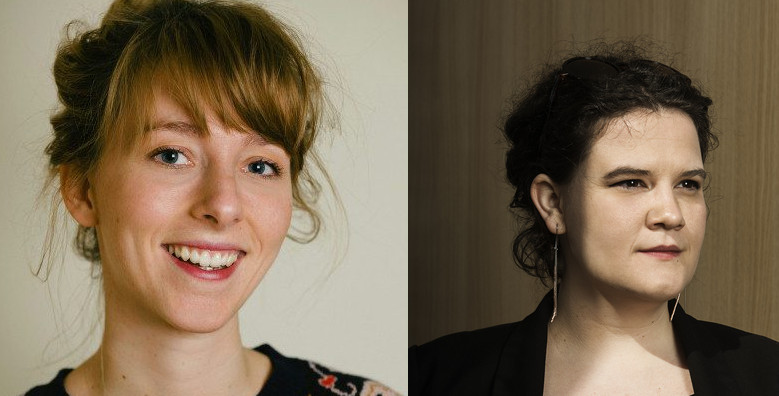 Anna Ida Orosz: Virginia Wolf, yet I wrote my thesis about the animated adaptations of Animal Farmby George Orwel. Next to the 1954 masterpiece by Joy Batchelor and John Halasanother strange live action adaptation exists with animatronics from the late 1990s.
Kropka: Do you think animation can help to change the machismo mentality in Hungary?
Anna Ida Orosz: I really hope so. For the last few years the strongest voices in Hungarian animation have been women, for example Réka Bucsi, Luca Tóth or Nadja Andrasev and many more. The screenings at Primanima has been running with full house lately, as you have seen, we are keen on inlcuding films with a social critical mentality, so there is a chance critical young voices can reach a wider publicity.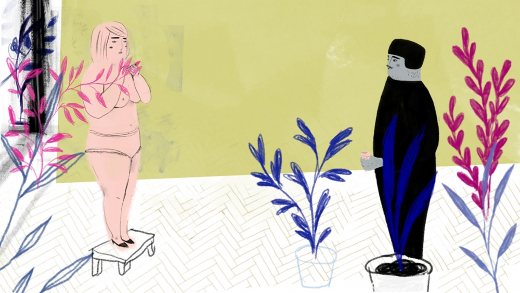 Kropka: Well, when I arrived, I saw you with your baby doing all these things, introducing the screenings, introducing Tomek Ducki's masterclass, etc... It is a very powerful image, after everything we have talked about. Do you realize that you are an example and inspiration for other women in Hungary?
Anna Ida Orosz: Well I just can say that I am very proud of my daughter, because she has been very patient all these busy days during Primanima, and is able to adapt very fast to new situations. However, I can assure you that women doing home office with their babies at home develop really bad feelings. You have all these doubts: is it OK to focus on my career next to being a mom and running the household? What is the best for my baby? It is extremely tiring to manage on all these levels, and I cannot imagine how other moms can survive who don't have any support. I manage because my mom can help me a lot. - Anna laughs. - So I don't know if people see me as an inspiring, strong woman or a bad mom because now my days are not revolving around my kid.
Kropka: When you are not running a festival or curating programs, what do you like to do? What are the small things that make you happy?
Anna Ida Orosz: Gardening - Anna said smiling. Also I swim, but just in the summer. I enjoy it. Not checking mails for one hour is another thing that makes me happy. But just tending our garden is what creates some slowness in my life and it perfectly relaxes me.
Kropka: If you had the opportunity to talk with someone that already died, who would that person be?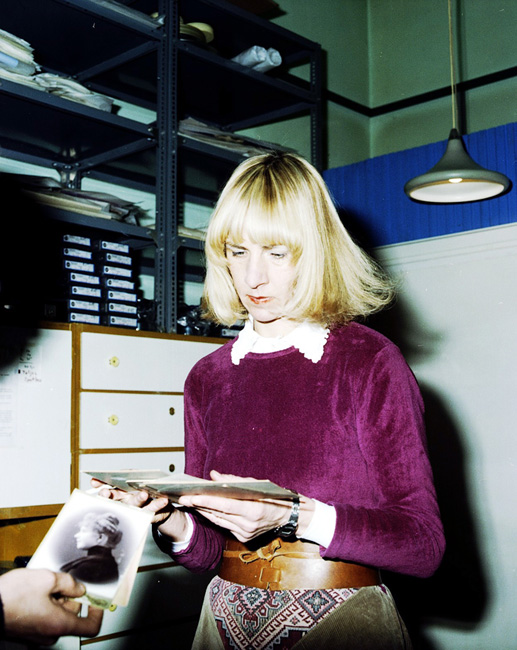 Anna Ida Orosz: Let me think... Mmmm. If it has to be connected with animation the first name that comes to my mind is Kati Macskássy. She made animated documentaries with children, many times from ethnic minorities. She died in 2008 when I started to be dig myself into animation, so I would have liked to discuss some of her films. Since I have been teaching animation history classes at MOME for some years now, I know that her work also means inspiration for future Hungarian animation filmmakers.
Kropka: Béla Tarr or Béla Lugosi?
Anna Ida Orosz: Oh, the two famous Bélas. - Anna laughed - I prefer Bela Tarr for his very first film from the late 1970s that is not very well known. It is a very powerful fiction-documentary about a young mother with a small kid, who is not able to get an apartment on her own and has to live together with her husband's parents in a small apartment in a typical prefab panel building. (Family Nest was made in 1977 but not distributed till 1979.) They are squeezed together in a similar fashion to the crowds of people in Zbigniew Rybczyński's Tango.
After that, I asked Anna to write the name of Kati Macskássy for me, and she told me the story that Kati was the daughter of Gyula Macskássythe father of Hungarian animation... Our interview was finished but we went on talking for longer, Anna is a human wikipedia full of information about cinema, animation and culture, I could not waste this opportunity to expand my knowledge.
Certainly in very few occasions I saw such passion, knowledge and happiness in a person doing something for others. I felt that one of the hidden goals of Anna's and Primanima is to create a bridge between the previous and new generation in Hungarian society. If there is a change coming in Hungary, it will come from women and animation.
SIGN UP: Want to read more free articles like this? Sign up for Our Newsletter