Juan Pablo Zaramella, The Versatile Artist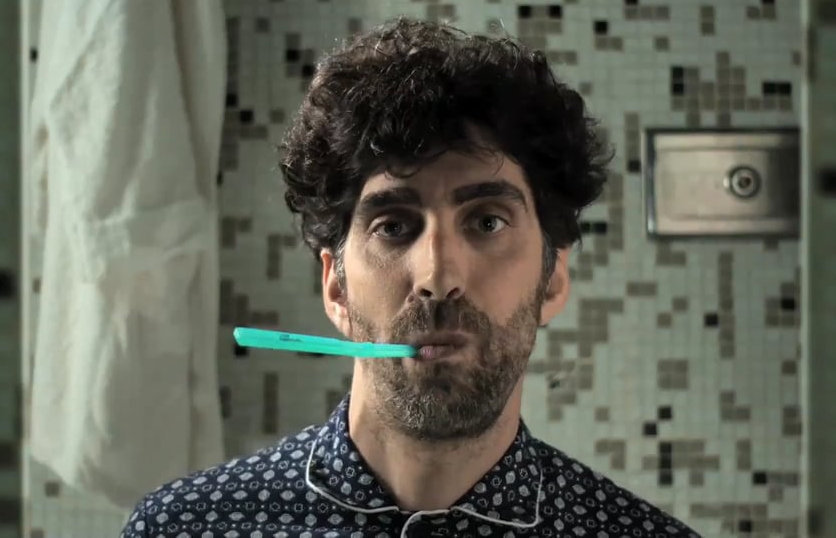 Award-winning Argentine animator Juan Pablo Zaramella was at Cinanima presenting the MIX MEDIA workshop: Live Action + Animation (different ways of conjugating animation with live-action), and where I had the opportunity to talk to him.

ZF - You have an admirable artistic background; still, three works stand out for me: Trip to Mars (2005), Lapsus (2007) and Luminaris (2011) - GUINNESS WORLD RECORD to the Most Awarded Short, with 324 Awards. They demonstrate your versatility as an animator and creator. Could you comment about this?

JPZ - I never planned to be versatile or having a style or defined concept in my filmography. When I was very young, I only remember trying to reach a style of design. Until I discover that you grow when you find a way to express the ideas, which you really need to externalize, far from the idea of what people perceive from outside.
And years after I found myself in front of different types of stories that I wanted to tell. And I found that every project could be executed with more precision if I chose the best technique for it. It doesn't matter if it was claymation, pixilation, cell animation, or whatever. On the other hand, I find that every time I approach a new technique or concept, it pushes my creativity in a unique way. I love to be in front of a new space to explore, so maybe I unconsciously find a way to lead myself into new techniques. And finally, I think that personality is something that it's placed deeper in the works of an artist, far from what the surface (or the style) shows.

ZF - Which are the animators / creators that inspire you,  and you have as references?

JPZ - Well, I love many many things. I like to see commercial stuff and independent experiments as well. However, the two names that come to me every time that somebody asks me about my idols are Norman McLaren and Jan Švankmajer. Both are very versatile filmmakers! So maybe it also answers in part the previous question.

ZF - What defines the choice of technique to use in your work?

JPZ - Generally is something that comes from the story, and from the way that I want to tell it. However, in the case of Luminaris this choice came first, and from the music. I have chosen the classic tango theme "Lluvia de estrellas" (Stars Rain) before knew the kind of story I wanted to tell. And the idea to connect this music with pixilation was the next step. And I finally created a story especially for the technique and the music, but it was an exception.

ZF - I watched your last short "Heroes" (2018). What was your inspiration for creating it?

JPZ - Just the idea of thinking in my hand's fingers as a team. The film is just a joke, a kind of irony about the heroic scenes of Hollywood movies, but with a failure ending. It is a small film, which I really enjoyed to have done.
ZF - As a South American, what do you think about the moment of increased visibility of South American animation works? You have an animated series project yourself. How is this is different from your previous works?
JPZ - It's something strange that happens in many countries. I don't know why people only decide to recognize you in your own country after you have success abroad. It sounds stupid and unfair, but I think that it's related to insecurity about our own capacity to do good things. It's the responsibility of every person working in our industry to change this situation, putting more attention on our own talents. It was the case of my first series, "The tiniest man in the world".
I tried to get funds in Argentina to do the series, but nobody really trusted on it until I got the 70% of the funds in France. Then, 30% left appeared quickly.

ZF - Yeah, I know exactly what you talk about ... (laughs). As a stop motion animator, what do you think is the future of this technique, now with VR, motion capture on the horizon, and the market's need to produce faster and cheaper?

JPZ - I feel that stop motion doesn't need to change too much. I love to work with different techniques, and I love new technologies.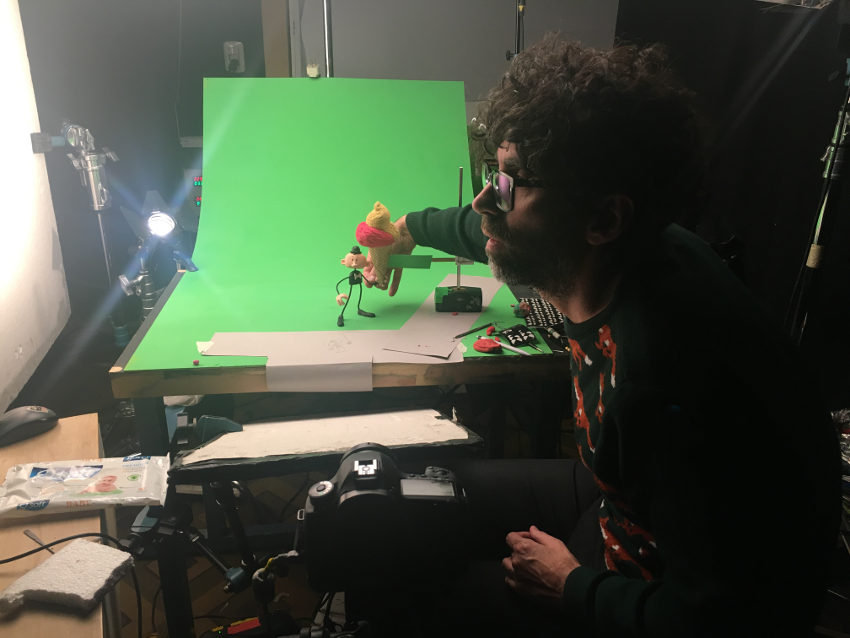 However, I think that the heart of stop motion is going back to the origins: to the imperfection, textures, lighting and all these handcraft features that give the technique a unique sensation/emotion. In order to produce faster and cheaper, I prefer to use another technique.

ZF - Which are your animated projects for years to come? Any feature film lined up?

JPZ - I'm working now in a short film called Pasajero (Passenger), a stop motion film with paper puppets about people's relations in public spaces. And I'm also developing a feature film project in stop motion with puppets provisionally called CODA. It's in an early stage, we are looking for funds to developing, and probably it will be my main project after finishing Pasajero. It should be around late 2020 / early 2021.
Juan Pablo Zaramella is a director, animator, and illustrator with a strong interest in creativity and ideas. With more than 10 shorts and 2 TV series, it is one of the current references in the world of animation.  In 2010, Annecy International Animation Festival presented a special program with a selection of his works. His film Luminaris has won 324 awards, becoming the Guinness World Record holder to the Most Awarded Short in history in 2018, including the Audience Award and Fipresci Award at Annecy 2011, and was also Oscar-shortlisted.

In 2016 he created and directed The Tiniest Man in the World", a 52-episode series made in co-production with France and Argentina. Zaramella is currently working on a new film, called Passenger.
contributed by: Eliane Gordeeff
SIGN UP: Want to read more free articles like this? Sign up for Our Newsletter
Read More About: