Sultana's Dream, a Scream for a Balance: Interview With Isabel Herguera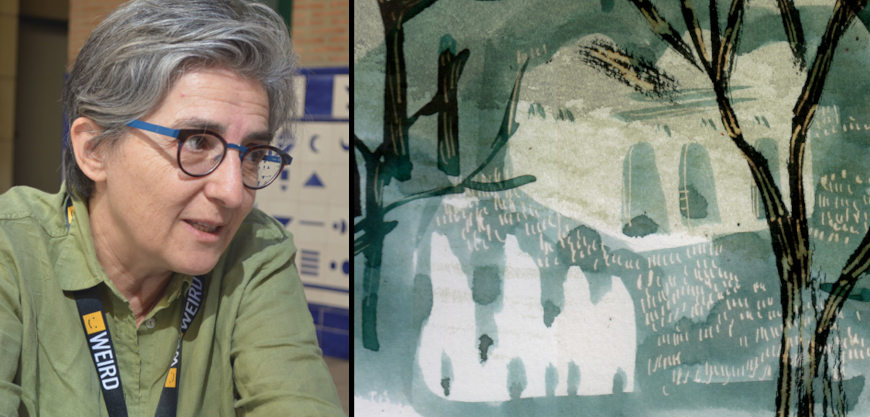 I bring up my conversation with Isabel Herguera during the Weird Festival in Valencia (26 Sep-2 Oct 2022).  As mentioned in the earlier report, one of the things that caught my attention was the feminist profile of several projects presented. So, it is only fair to develop this theme. And the feature film project 'Sultana's Dream' by Isabel Herguera is perfect in this context for several reasons that I present throughout this text.
It is based on a female writer's fictional story, developed by a female director. The story brings the inversion of roles between men and women in society through a more "feminine" aesthetic with the paintings, watercolors, and tattoos of oriental culture, more collective than a "masculine" one, with more objective traces, 3D, mathematical images, and a western view. The story begins with a tale of a young woman who reads the book and goes on a trip looking for the story's location. This moment was represented by the watercolor painting, which makes reference to the travel diaries.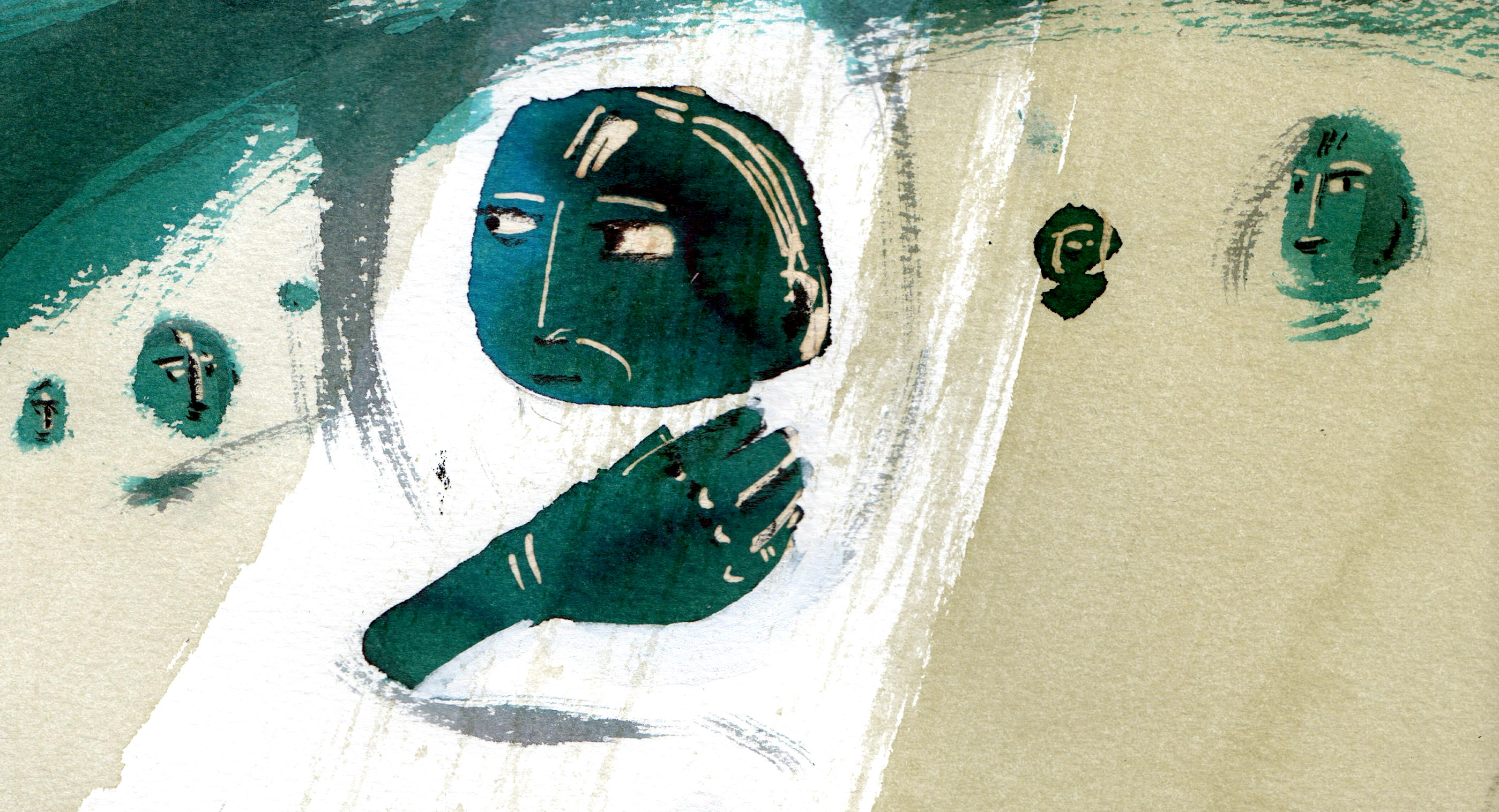 The young woman discovers this nation of women in the story's second part, which features it through gorgeous drawings as henna tattoos. The third one, in which the writer is portrayed, is a cutout animation and depicts India in the 1920s when shadow theater was highly valued. This set of narrative and aesthetics seems to be very intimate but, at the same time, universal.
Although the feature presents three distinct moments represented in different ways, it is possible to perceive unity and a kind of primitivism in the representation, which does not mean something negative but a connection to what is primordial. The presentation since the feature film caught my attention, so I'm bringing more details and sharing them with our readers.
'Sultana's Dream' is based on the science fiction book of the same title by Rokeya Hossain, published in 1905, in which women are the active beings in the country, and men live in seclusion, taking care of household chores.
And Isabel explains:
IH: Yes, the author did not have a formal education, as she came from a very conservative Muslim family, where she was allowed to learn to read to be able to read the Koran, and Kurdish, which was the language of the courts. But it was the most, for an educated woman would have less chance of marriage if she were very educated. The story I heard was that the father soon married Rokeya and her sister when he knew they were studying secretly. However, I believe she must have had some teaching in her house as Sultana's Dream brings us to a contemporary world. There is solar energy, connections with clouds, and an "archeology of the future", as we can find in Jules Verne. So, how could an isolated woman without contact with modernity develop a story like this? It's a mystery. And can you imagine that in the 1920s, in Calcutta? It was a time of great cultural effervescence before independence.
ZF: In the material you showed us, I noticed this effervescence due to the visual difference of some images. I would like to know how did you arrive at the aesthetic result that defined the film?
IH: I like to change techniques throughout production, even in short films. And it seemed to me better to treat the feature as a series of shorts, which was the initial idea. The choice of watercolor came as an ideal way to represent this initiatory protagonist's journey, which is also reflected in my travel notebooks. I love to paint in the street.
ZF: So there's a part of you in this character?
IH: No, just some aspects. The second part of the film was developed with an Indian henna tattoo look and was the result of work done in India with a group of working women.
ZF: So, could you explain more about the process?
IH: In 10 years, I passed between Europe and India. I had contact with the book in 2012, and production started in 2020, a month before the confinement. However, the idea dates back to 2013, when I began workshops with women and children, in India, in a cooperative, SEWA (Self Employed Women Association). She owns a group of tattoo artists. And working with them, I made a short film about their dreams. From there, I thought: "how could it be good to make a film with this Indian aesthetic of tattoos?" And it was the aesthetic chosen for the second part of the film.
The third, the cut-outs, seemed to me the best way to reconstruct those 20s in which the writer lived. This aesthetic division also worked well for a sectioned production: one part was made in India (by Blackbird), and another for animation and character painting with The Glow Animation Studio (Spain). We did the backgrounds part with Angel Peris, a traditional Valencia painter who knows ink and paper, and we created a color palette with him and 640 backgrounds in 6 months.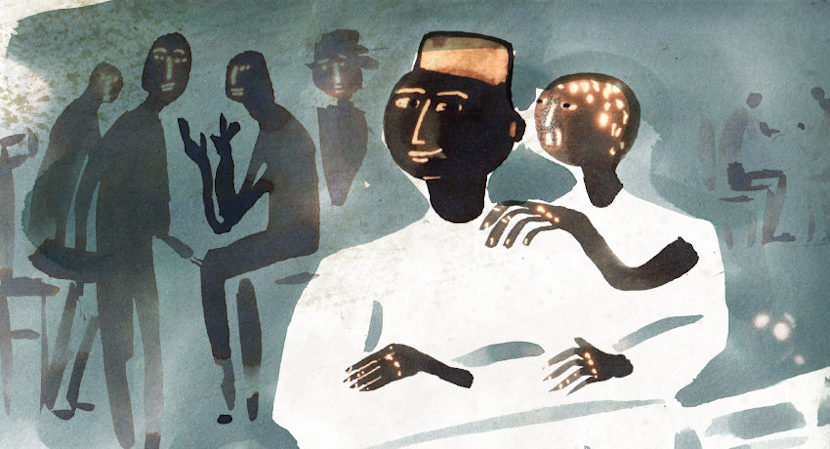 ZF: I saw in your presentation that you chose to work with the cut-out because it is related to the shadow theater that then was a success in India, but how did you come to that conclusion?
IH: I like two arts, and I have already worked with cut-outs and backgrounds using a multiplane camera in another project with good results. Therefore, I thought this technique, animated by Maria Manero, would be a good choice.
And in this part of the animation, the voice that sings Rokeya's life is that of a well-known poet and singer in Bengal, Moushumi Bhowik. She composed and wrote the song herself and sang it traditionally as a troubadour.
ZF: Wow, what an exciting meeting of artists!
IH: Yes, I could do this puzzle, this encounter. We already had the animation ready when we tested the look and sound of this Indian music and sound, which felt perfect and brought another dimension.
ZF: Yeah, adding someone from the place added a strength that...
IH: ...that no one could give, yes, exactly. The same thing happened in the animated part with the Mehndi tattoo, which had to be done in India. Another blend was the many languages ​​of the film's soundtrack, which is made up of English, Spanish, Italian, Indie, Euskera (Basque), Gujarati (Gujarat), Bengoly (Bengal), Hindi (North India). We kept the reality of languages. It doesn't matter that you can't understand everything you say, but you have to feel it. And we use subtitles in the film to help the audience to understand the story.
ZF: Yes, I agree. I think it's a matter of respect and respecting what is local. However, let me ask about the music: is there a general song for the feature film?
IH: No, there is little music at specific moments, and it was composed by Gianmarco Serra, the co-writer and editor on the soundtrack.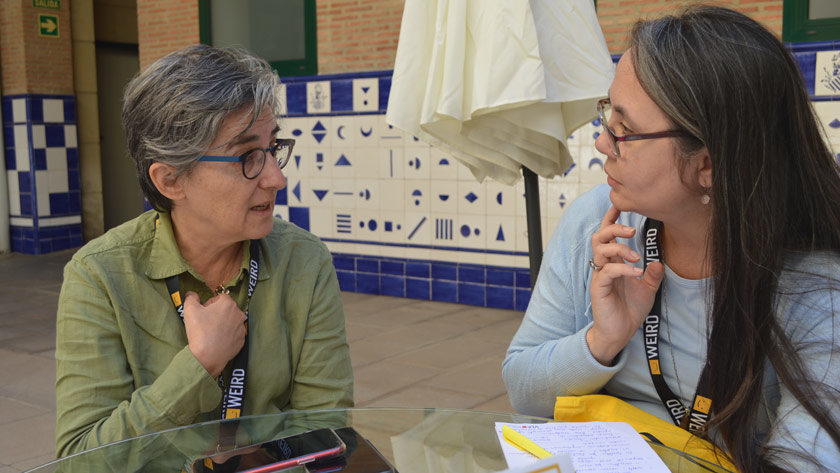 ZF: But Isabel, I ask you, don't you think that it is only in this moment that we are living that women really started to be fully aware of a situation that has been current for centuries?
IH: Yes, but I think that this awareness will only be fully rooted for the whole society two generations from now. And that's why this type of film is needed because of how very different it is for me to try to see myself through a man's story and a man's acting. See, what if we were men and they were us? How would we behave? This exchange awakens my conscience.
ZF: This experience you had in India, which I assume, has a more complicated female condition than ours here in the West. What does that awaken you?
IH: I think that this "fear" of not finding a place that feels safe, I think we all have it, no matter the country. That's what Rokeya says, and that's why she shuts them up at home, because she's afraid of losing her honor, her virginity.
ZF: Yeah, and it's interesting how 100 years later, you come to bring us this story and take it out of the shadows by presenting it to the world through this film. It's very representative, precisely at this moment when women stand up with a strong voice. Thank you so much for sharing, Isabel, and for such a contemporary film.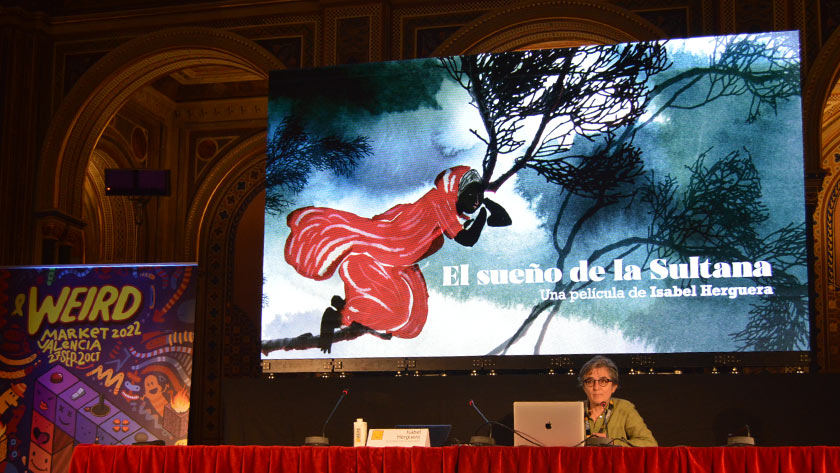 Weird International Animation Short Films Festival and Market took place from 26th September to 2nd October 2022 in Valencia, Spain
'Sultana's Dream'
Synopsis
Inspired by the feminist science fiction classic of the same name; a short story written by Rokeya Hossein in Bangladesh in 1905 proposes Ladyland, a place where women are highly educated and hold the power to rule their country, while men live in reclusion taking care of children and domestic chores.
CREDITS (Main):
Directors: Isabel Herguera / Production company: Sultana Films, Elgatoverde Producciones, Abano Producións, UNIKO Estudio & Fabian & Fred | Producers; Isabel Herguera from Sultana Films (Donostia, Spain), Mariano Baratech from Gatoverde Producciones (Madrid, Spain), Chelo Loureiro (Executive producer) from Abano Production (La Coruña, Spain), Ivan Miñambrez from Uniko (Bilbao, Spain), Fabian Dreihorst of Fabian & Fred (Hamburg, Germany) | Associate Producers, Jose Fernandez de Vega from The Glow (Almendralejo, Spain); Rajesh Takare and Troy Vasant of Blackbird (Mumbai, India); Roberto Bessi (Rome, Italy).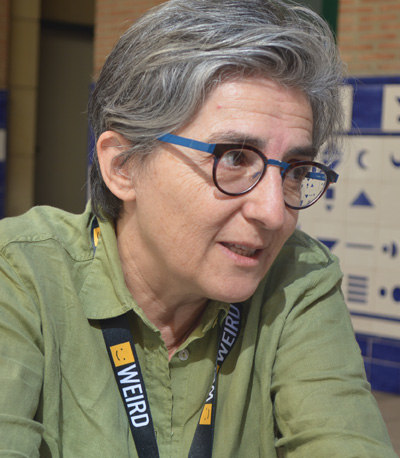 About Isabel Herguera:
 Isabel Herguera studied Fine Arts at the Kunstakademie Duesseldorf, Germany, and Animation at the California Institute of the Arts (Calarts). She has directed and produced several short films, including 'La Gallina Ciega' (2005), 'Ámár' (2010), 'Bajo la Almohada' (2012), 'Amore d'inverno' (2015), among others. She is a professor of animation at KHM_ Kunsthochschule für Medien Köln, Germany, and is currently directing 'Sultanas dream', her first feature film.

'Sultana's Dream' is in production and will have its premiere in San Sebastian Film Festival 2023.
Watch the trailer:
contributed by: Eliane Gordeeff
SIGN UP: Want to read more free articles like this? Sign up for Our Newsletter
Read More About: