Academic
28th SAS Conference, 26-30 June 2016, Singapore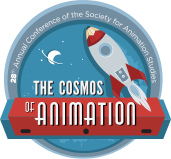 Within few days after the 27th Annual Society of Animation Studies Conference took place in Canterbury, a new date and venue host has been defined for the annual gathering of animation scholars and professionals.
  "The Cosmos of Animation" is the 2016 theme of the Society for Animation Studies  which will take place in Singapore.
 The conference is hosted by the School of Art, Design and Media, Nanyang Technological University, Singapore, from 26-30 June 2016. Conference Chair: Assoc. Prof. Hannes Rall, Conference Co-Chair Prof. Vibeke Sorensen.
 The organizers invite proposals on a wide range of animation topics for papers (20 minutes presentations) and micro-talks (5 minutes). Topics may include (but are not limited to) the following topics:
Asian and Western animation history
Global animation production and practice, artistic approaches, concepts and techniques in animation
Cross-cultural collaboration and adaptation, animation and representation of national identity
Animation production (e.g. industrial contexts, auteurial production, practice and process, artistic methodolgy)
Transcultural aspects of the animation production process
Globalization and animation, artistic fusion concepts
Interdisciplinary studies between animation and related fields
Integration of theory and practice in animation research
Animation and natural sciences
Animation and the Gothic, animated fantasy and science fiction
Adaptation for animation
Animated documentary, animation and journalism
Expanding animation-new forms of animation, hybridity of media, convergence of forms
Experimental animation and visual music
Bridging analog and digital, artistic innovation through new approaches
Animation on the web-new animated forms using Internet technologies, micro narratives, animated gifs and ultra short formats
Animation and gaming
Beyond the event (e.g. archiving animation, local/national/international preservation initiatives, the scholarly community)

Deadline for abstracts:  December 21, 2015. More info: http://sas2016.adm.ntu.edu.sg/call-for-proposals/

Enjoy the promotion trailer supervised and directed by Assoc. Prof. Benjamin Seide (ADM/NTU).
2D Animation by Tran Nguyen Tuan Anh Kapie, Adobe After Effects/2D Effects by Chin Li Zhi, editing by Tim Goh, and Cinematography/Life action film shoot by Lee Wai Kin Matthew, and Muhd Rifyal.
Official page: http://sas2016.adm.ntu.edu.sg/  Any enquiries, mail to: This email address is being protected from spambots. You need JavaScript enabled to view it.
Visit the SAS Facebook page for more updates.
SIGN UP: Want to read more free articles like this? Sign up for Our Newsletter