Academic
Asia Animation Forum 2015: Call for Papers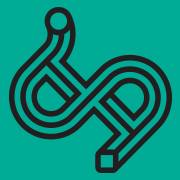 The Asia Animation Forum(AAF) intends to rediscover the value of Asian animation and establish a global network to promote further cooperation in the fields of education, creation, industry, and policy.
The third AAF seeks to explore the meaning of animation as a space of infinite possibility in the age of digital technology that blurs the boundaries between art, media, and genre.
Its theme topic: 'The Boundless Space : Transcending the Threshold', October 25-27, 2015 (KOMACON, Korea Manhwa Contents Agency)
Animation integrates with other art forms—such as fine art, live action, and performance—while it keeps changing in its form in fields as diverse as education, game, sports, tourism, and medical care. Animation that is widely distributed via various platforms builds fandom and creates cultural phenomena that transcend borders, regions, and real and virtual worlds.
AAF hopes that the forum stimulates a wide range of questions and productive discussions focused on the transcending movement of animation and allows attendees to explore the potential of animation.
CATEGORIES & TOPICS
AAF  invites proposals related to the following 3 categories below for 20 minute presentations. Proposals may include (but are not limited to) the following topics:
1. Identity, Aesthetics, Culture- Animation Studies - Animation History & (Trans-)National Identity- (Cross/Trans)-Culture Studies- Animation Fandom- Animation Aesthetics - Gender Issues - Animation Documentary- Animation Installation- Sound, Music


2. Industry, Policy - Current Issues of Animation Industry Condition- Korea-China FTA & Animation Industry- Animation Industrial Policies- Animation & Creative Economy - International Cooperation - Distribution, Marketing


3. Education, Technology, Creation- Animation Pedagogy (Curricula)- Animation for Education - New Technology in Animation - Motion Capture - 3D Printing - Virtual Reality, Augmented Reality- Animation & Games- Animation Application in other art form

ABSTRACT SUBMISSION GUIDELINES & INSTRUCTIONS
The deadline for proposal submissions is July 31, 2015.

Accepted presenters must submit a proceeding paper by September 13, 2015. Submitted proceeding papers will be published in the AAF 2015 presentation source book. Furthermore, the full papers of accepted presenters will be reviewed for publication in an international academic journal 'TechArt(www.thetechart.org)' or Korean academic journal 'Cartoon &Animation Studies'.
All papers for AAF 2015 will also be published online through KCI(Korea Citation Index).
Further information and paper submission protocols will be provided to the presenters. Please send an abstract via email to This email address is being protected from spambots. You need JavaScript enabled to view it. by July 31, 2015.
Authors will be required to submit two files (abstract file and contact details file), which should contain the following elements:
Abstract: - Abstract Title (limited to 25 words, in English)
Abstract Text (limited to 400 words, in English)
Presenting author׳s contact details: - Full name: first and family name(s) 
Affiliation details: department, institution, country
- Phone number
E-mail address
 If you need to request financial aid (for travel), it should be sent with the abstract due to limited space and budget. CONTACT email : This email address is being protected from spambots. You need JavaScript enabled to view it.
Homepage : www.biaf.or.kr Facebook : www.facebook.com/Asia.Animation.Forum
Read More About: