Academic
Vancouver Animation School Heads to the US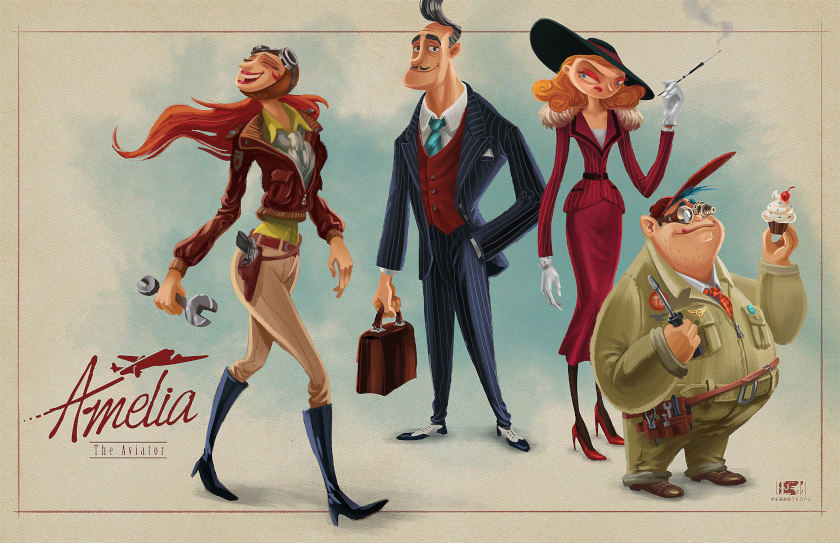 Amelia, José Sánchez concept art (c) Perrotrope
(Press Release)
Vancouver Animation School (VANAS) will promote a free animation workshop aimed at the American audience to celebrate the new branch. The online event will take place on Saturday, April 2nd, 10:30 AM Pacific Time, live on the Zoom platform. The event's content will present the VANAS methodology and courses for professionals and interested parties to understand the Animation, Visual Effects, and Video Games industries.
"This is a proud moment for us at VANAS to offer fellow Americans an option in post-secondary education. We are now bringing all of the expertise of our amazing team of professional artists to the USA", says former Disney animator Calvin Leduc, head of the faculty. "The VANAS main goal is to inspire and serve as an essential tool to enter the world of digital arts," concludes.
Founded in 2010, the Vancouver Animation School is a fully accredited online school that offers advanced programs for the animation, visual effects, and video game industries. In addition, the school provides full accredited certificates, diplomas, and university pathways in a variety of art and technology, media, and design fields.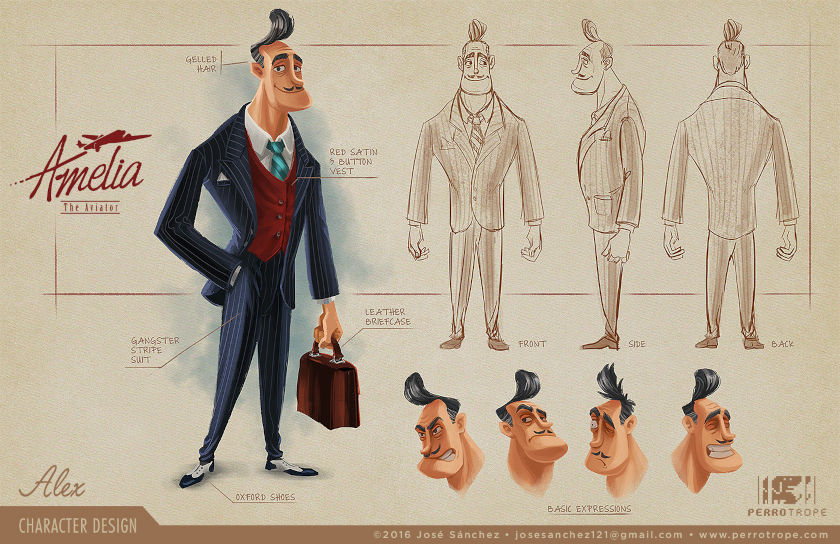 In 2013, VANAS became the first 100% online institution to be fully accredited by the Private Training Institutions Branch (PTIB), a regulatory body in British Columbia, Canada. The British Columbia Education Quality Assurance (BCEQA), and EduCanada. 
In 2021, VANAS received state licensure from the Workforce Training Board (WTB) in Washington state.
Additionally, VANAS produces Vantastic Views, a weekly YouTube show with the latest news, trends, and advancements in Animation, VFX, and Videogames. 
The webinar will introduce the Vancouver Animation School and its educational system. Also, Calvin Leduc, who worked on several animations such as "Who Framed Roger Rabbit" (1988) and "Mulan" (1998), will present animation concepts. Another prominent lecturer is Todd Marshall's illustrator ("Jurassic Park"), who will teach conceptual art. Mario Pochat, CEO and founder of VANAS, who worked as an animator in "Garfield: A Tail of Two Kitties" (2006) and in the game "Dead Rising 3" (2013), also participates.
Program Saturday, April 2nd, 10:30 AM Pacific Time:
Head of Faculty Introduction, Calvin Leduc - 2min;
What is VANAS? 10 min;
Introduction to the VANAS Faculty. 1 min;
Workshop 1: 3d Animation, 10 min by Calvin Leduc (Disney Animation);
Introduction to Concept Art Instructor. 3 mins;
Workshop 2: Concept Art, 10 min by Todd Marshall (Jurassic Park)
Student showcase, 10 min;
Digital Entertainment program for the USA, 5 min;
Q&A, VANAS USA, 5 min.
Key Facts:
Vancouver Animation School Webinar Professional Animation / 
Free | On the Zoom platform
Saturday, April 2nd, 10:30 AM Pacific Time
SIGN UP: Want to read more free articles like this? Sign up for Our Newsletter
Read More About: