News
Agnès Varda Presents Jacques Demy: Drawing On Film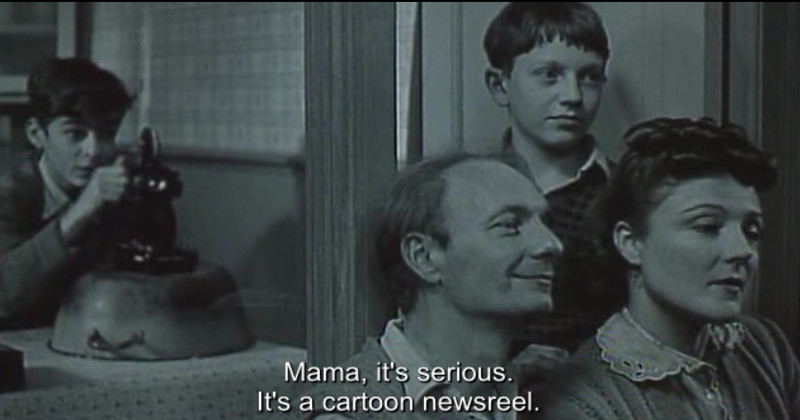 The celebrated French director of  The Umbrellas of Cherbourg (1964) Jacques Demy (1931-1990) is mostly known for his whimsical but empathetic canvas on singing, actors and modern fairytales in live-action
Still, Demy started out in animation cinema as an assistant to Paul Grimault, while studying Fine Arts in Paris. (He later  co-directed with Grimault the short stories collection Turning Table (1988).
But even as a teenager, Demy experimented with cinema. In her 1991 documentary and fictionalization of Demy's life, Jacquot De Nantes (1991), Agnès Varda  presents Demy's childhood. While in Nantes during WWII, and with no professional actors to shoot or film stock available, the young Jacques started erasing (with the help of a steaming hot family pot) and re-designing figures and lines in the available film stock.
Tte result was the 2-minute, drawn-on-film Le Pont des Mauves (1944), which describes the bombing of the Mauve bridge in Nantes.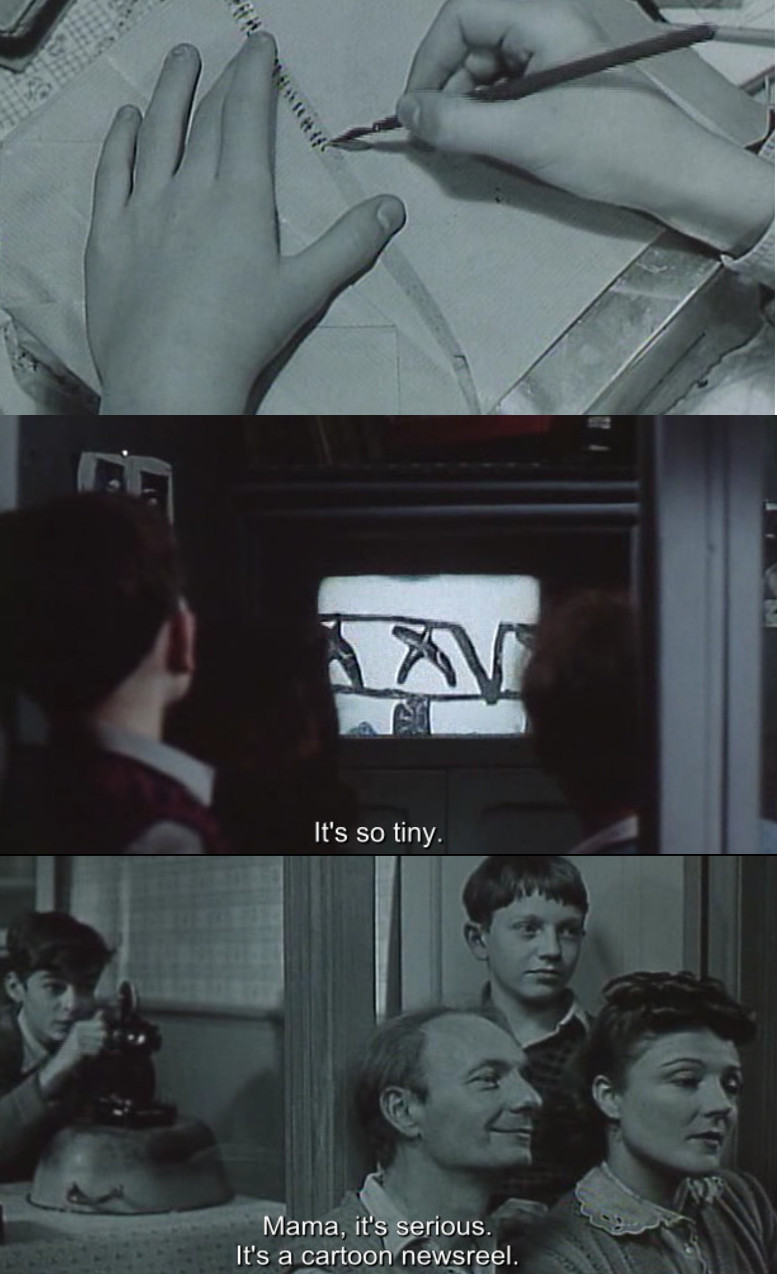 Jacquot de Nantes (1991)
Demy didn't stop experimenting. The same year he completed the one-minute, cut-out film, La Ballerine (1944).  Getting as a New Year's present the more advanced camera Ercsam Camex, he proceeded with another cut-out film: the 2-minute Attaque Nocturne (Nocturnal Attack).

Jacquot de Nantes (1991)
All those details are lovingly re-created by Varda in her 1991 Jacques Demy fictionalization tribute -with the director himself providing sparing commentary.
SIGN UP: Want to read more free articles like this? Sign up for Our Newsletter
Read More About: