40th Student Academy Awards: Animation finalists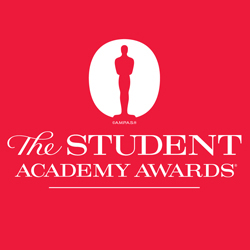 9 animated US student films are up for the 2013 Student Academy Award in the category of animation:
"Couch & Potatoes," Chris Lam and Eunsoo Jeong, San Jose State University
"Dia de los Muertos," Lindsey St. Pierre and Ashley Graham, Ringling College of Art and Design
"Drifters," Ethan Clarke, California Institute of the Arts
"Make a Wish," Heejin Kim, School of Visual Arts
"Peck Pocketed," Kevin Herron, Ringling College of Art and Design
"Runaway," Emily Buchanan and Esther Parobek, Ringling College of Art and Design
"Still I Breathe," Sang Ho Lee, School of Visual Arts
"Watercolors," Robert Kornstein, New York University
"Will," Eusong Lee, California Institute of the Arts
In the alternative category, animated etnries include the documentary  Pirate of Love by Sarah Gunnasdottir (CalArts), the film File not Found (Maria Sequeira, Univ. of Michigan) and the experimental Beyond the Spheres by Meghdad Asadi Lari ( Rochester Institute of Technology).
The foreign film category has animator Kristina Yee with her Miss Todd (NFTS, UK), about the first woman to design an airplane (see video below). The Czech animator Jakob Kouril is up with M.O.
U.S. students competed in one of three regional competitions. Each region is permitted to send to the Academy up to three finalists in each of the four categories. The Student Academy Awards Executive Committee screened and voted on the finalists in the Foreign Film category.
The Academy established the Student Academy Awards in 1972 to support and encourage excellence in filmmaking at the collegiate level. Past Student Academy Award® winners have gone on to receive 46 Oscar® nominations and have won or shared eight awards. Notable alums include John Lasseter, Pete Docter, Robert Zemeckis, Trey Parker and Spike Lee.
The 40th Student Academy Awards ceremony on June 8 is free and open to the public, but advance tickets are required at http://www.oscars.org  in person at the Academy box office, or by mail.
Watch selected films/trailers below:
WILL
COUCH & POTATOES
DRIFTERS
MISS TODD
Read More About: