A Latter to Momo, From Up on Poppy Hill nominated at the Asia Pacific Screen Awards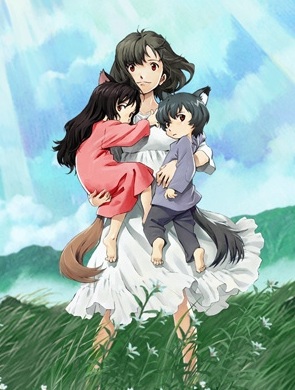 A Letter to Momo by the  Japanese director Hiroyuki Okiuru [review] is among the nominees.
It is a  compelling portrait of a 13-year-old girl  (Momo), whose father has recently died, and needs to adapt to new surrounding and new friends. (Gkids will distribute A Letter to Momo in US early 2013).
Another story of hapless children is presented in Wolf Children, directed by Mamoru Hosoda (Summer Wars). Ame and Yuki are two children who have a wolf heritage, and need to come back to civilization.
From Up on Poppy Hill  [review] is the latest directing effort of Goro Miyazaki, son of Hayao Miyazaki and produced by Studio Ghibli.
It tells the story of a young girl in 1964 Tokyo (host of the Olympic games), who looks for her father and finds the power to recreate her own environment. The film has also secured a US theatrical release by GKids in 2013.
Happy Feet Two is the sequel of the Oscar-awarded (and funnier) Happy Feet, and Rainbow Fireflies narrates the story of a fatherless boy caught in a strange adventure.

Review the list:
Happy Feet Two (Australia, USA) Produced by Doug Mitchell, George Miller, Bill Miller Co-Produced by Martin Wood
Kokurikozaka Kara (From Up on Poppy Hill), Japan Produced by Toshio Suzuki
Momo e no tegami (A Letter to Momo) Japan Produced by Mitsuhisa Ishikawa, Hiroyuki Ikeda, Shigeru Watanabe, Kazuya Hamana
Nijiiro Hotaru (Rainbow Fireflies) Japan Produced by Atsutoshi Umezawa
Ookamikodomo no Ame to Yuki (Wolf Children) Japan Produced by Yuichiro Saito, Takuya Ito, Takashi Watanabe
The 2011 recipient of the Asia Pacific Sreen Award for best animated feature was Leafie (Republic of Korea,   Lee Eun, Shim Jaemyung, and Kim Sunku for Madangeul naon amtak).
The 6th annual APSAs winners will be presented at the Playhouse Theatre, Queensland Performing Arts Complex, Brisbane, Australia, on November 23, 2012.
Visit the APSA page

Read More About: