Lumen Prize for Digital Art 2016: Call for Entries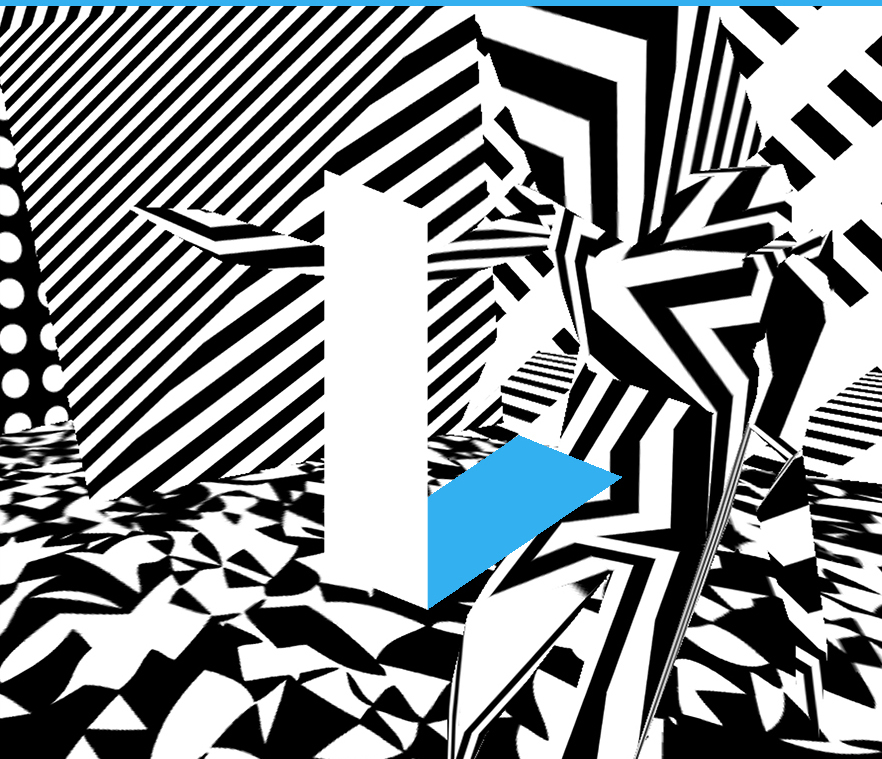 The Lumen Prize celebrates the very best art created digitally by artists around the world. Its goal is to celebrate the power and potential of this exciting genre through an annual competition and global tour of works selected by an eminent panel of judges.
Now open for its 5th annual call for entries, The Lumen Prize for Digital Art seeks outstanding art created digitally in categories ranging from moving image to games and mixed reality.
Entrants will be competing for a prize fund of $11,000 and a place on Lumen's fifth global tour which will travel to the US, Europe, and Asia.
Any art created by a digital device using proprietary, open-source or creatively-coded software. Entries using animation techniques, CGI and moving-image software to produce 3D, interactive and time-based works with or without sound are all welcome. Works which use gaming technology, VR, AR, a website or an app are also eligible for entry.
Work must be created, at least in part, on tablets, digital cameras, smartphones or computers. Traditional work can be part of the creative process, but The Lumen Prize does not accept digitised versions of traditional work.
This year's prize categories are:
The 2016 Lumen Prize - $3000
Moving Image - $1000
Still Image - $1000
3-D/Sculpture - $1000
Interactive - $1000
Games Art - $1000
Mixed Reality - $1000
Web-Based - $1000
People's Choice - $250
Founder's Prize - $750
Jury includes the executive producer of National Film Board of Canada's Animation Studio, Michael Fukushima, and noted artists and professionals. All works chosen for the shortlist - along with all winners - will form the 2016 Lumen Global Tour which will visit venues around the world from September 2016 to July 2017.
There is a submission fee of US$45 for 2 works and US$22.50 for each additional work. Submit online. Deadline for entries: 1 June 2016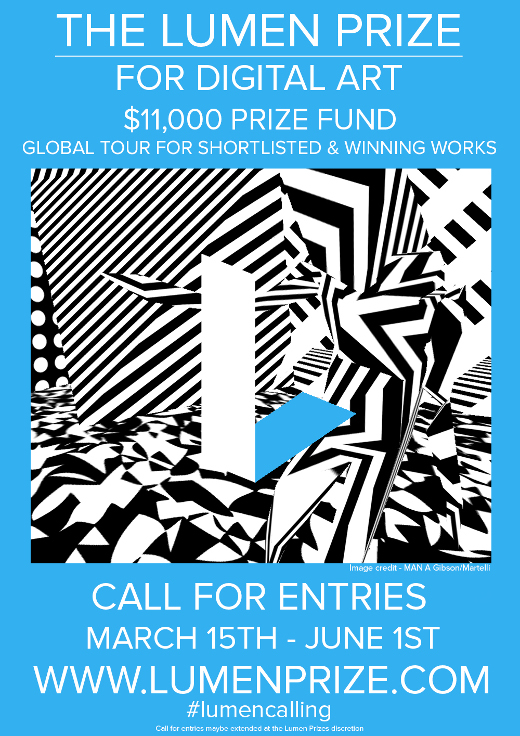 Read More About: