Nothing Happens Wins The Lumen Prize for VR/AR Project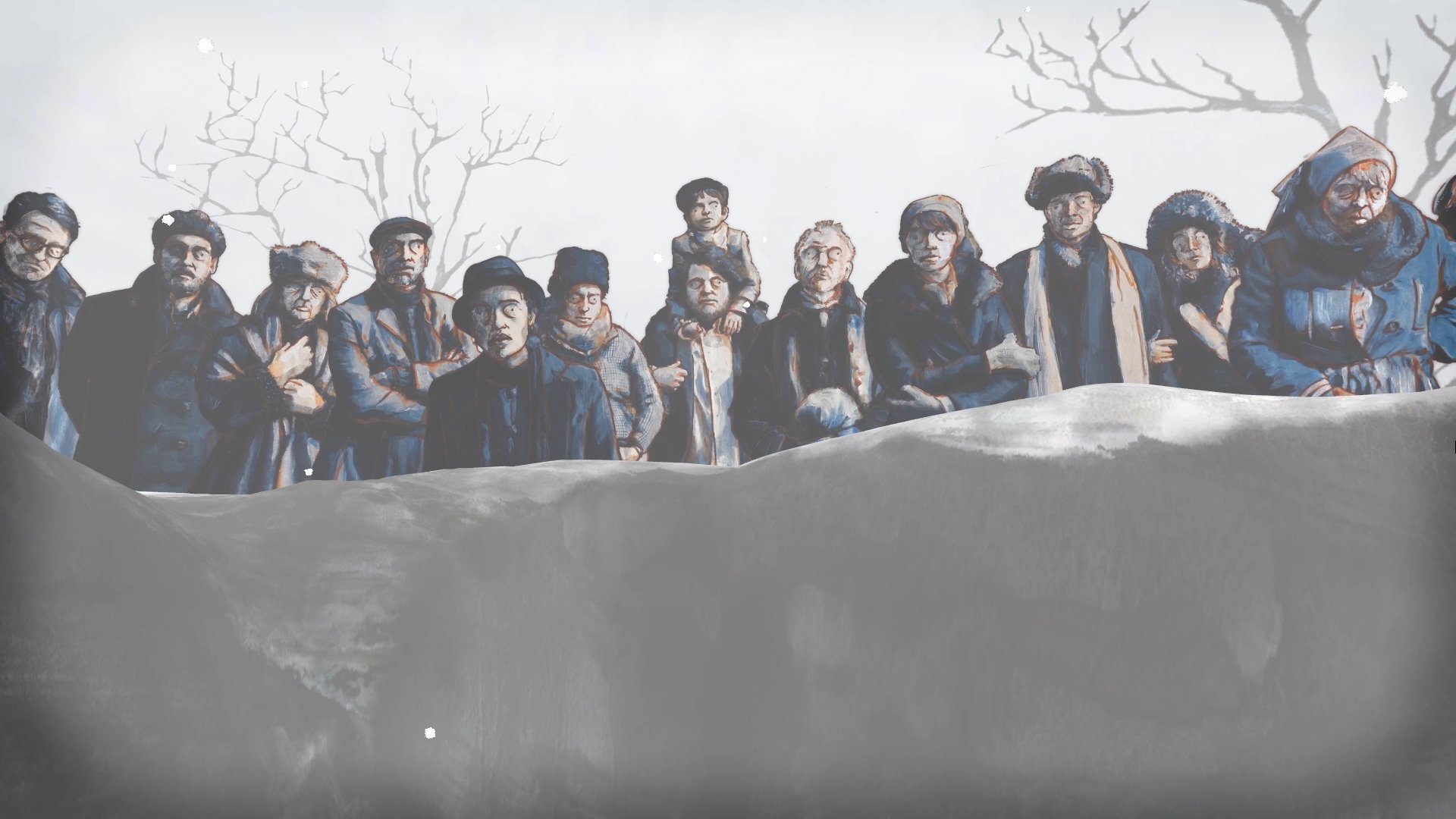 Right after the successful premiere at Venice Film Festival, the VR project Nothing Happens by Uri and Michelle Kranot won the prize for best AR/VR project in the Lumen Prize competition.
Nothing Happens is a cinematic virtual reality experience and art installation, which question the role of the spectator, by inviting the individual to participate in an event. VR allows us to choose our perspective, allows us to become absorbed in the unique atmosphere and participate.
It is freezing cold on the outskirts of town. Yet people gather. I watch them form a row across the horizon. We all wait for something to happen. However, nothing does…
Waiting. What are we doing out here?
Crows are congregating around us. Calling at each other.
But nothing happens. Time passes.
We are all watching.
And then... it happens.
It appears that we have been assembled to witness a brutal act. To participate in being seen - the spectacle of watching and being watched.
The project explores a different kind of narrative, a new way of being in a painting, a work of art that is truly comprehensive and immersive.
 
Technical details:
PC environment (HP and ASUS computers, NVIDIA graphic cards)
Software: Unity, Maya, Mari, TVPaint, Adobe creative suite, Foundry Nuke
VR Format: 1 : 1.78 / HTC VIVE,  Oculus Rift / Stereo
The Lumen Prize celebrates the very best art created digitally. As a not-for-profit social enterprise our goal is to focus the world's attention on this exciting genre through an annual competition, a global tour and associated activities including workshops, seminars and special events.
Read More About: