No Oscar Surprises: Toy Story 4, Hair Love Win at the 92nd Academy Awards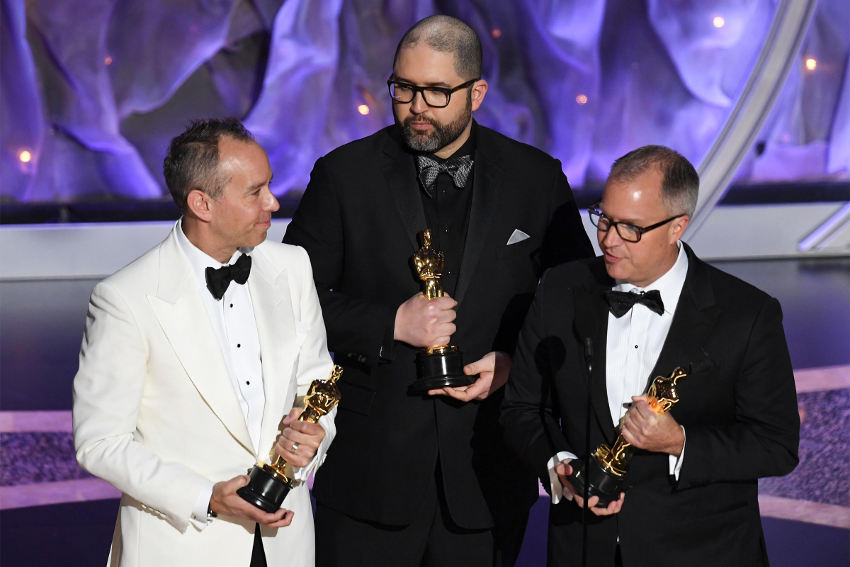 Toy Story 4 wins the Academy Award for Best Animated Feature
It was a night of no animation surprises at this year's Oscar ceremony. Even though 3 stop-motion and independent short animated films were nominated (Memorable by Bruno Collet, Daughter by Daria Kashcheeva and Sister by Siqi Song), the Academy Award for Best Short Animated Film went to Hair Love by Matthew A. Cherry and Karen Rupert Toliver (Sony Pictures Animation) - the 5th nominee was Pixar's Kitbull by Rosana Sullivan and Kathryn Hendrickson.
In his acceptance speech, former NFL player Matthew A. Cherry asked for "more representation in animation" and dedicated the award to the recently deceased Oscar winner Kobe Bryant. 
The last independent and non-US film in this category to win the Academy Award remains the Chilean Bear Story by Pato Escala Pierart & Gabriel Osorio Vargas (they won in 2015).
In the feature film category, the two independent (and Netflix-backed) entries Klaus by Sergio Pablos and I Lost My Body by Jérémy Clapin  lost to Disney/ Pixar's Toy Story 4 (directed by Josh Cooley, Mark Nielsen and Jonas Rivera). This is the second film in the Toy Story franchise to win an Academy Award (the previous one was Toy Story 3 in 2011), and the 10th Pixar film to win an Academy Award for a Feature Animation.
All directors in their backstage interview stressed Pixar's inclusiveness behavior in terms of ethnicity and gender of artists working in the company -and said that Toy Story 4  is a story about a guy that is afraid to be replaced.
Since the introduction of the Academy Award for Best Animated Feature in 2001, only two non-US studio films have won the trophy: Hayao Miyazaki's Spirited Away (in 2002) and Wallace and Gromit: The Curse of the Were-Rabbit by Steve Box and Nick Park (in 2005).
When nominations were announced, Zippy Frames almost predicted the winners; both European and independent animation shorts and features, as exceptional as they were, would still have a hard time at the award ceremony, simply because Academy Awards is a whole different game from animation and film festivals.  Diversity in the Short and Feature Animation branch cannot hide the fact that many Academy Award voters have a different set of criteria when voting in the animation categories -sometimes even expecting that animated films are correlated with happiness. 
Still, one needs to congratulate also the independent nominees (and the directors of exceptional films also in the shortlist).  In animation, the Academy Awards remains a US-studio dominated sport; nothing to be sad about, but good to know.
The 92nd Oscars® were held on Sunday, February 9, 2020, at the Dolby Theatre® at Hollywood & Highland Center® in Hollywood, and televised live on the ABC Television Network.  
SIGN UP: Want to read more free articles like this? Sign up for Our Newsletter
Read More About: