Rocks In My Pockets Wins the FIPRESCI Award at Karlovy Vary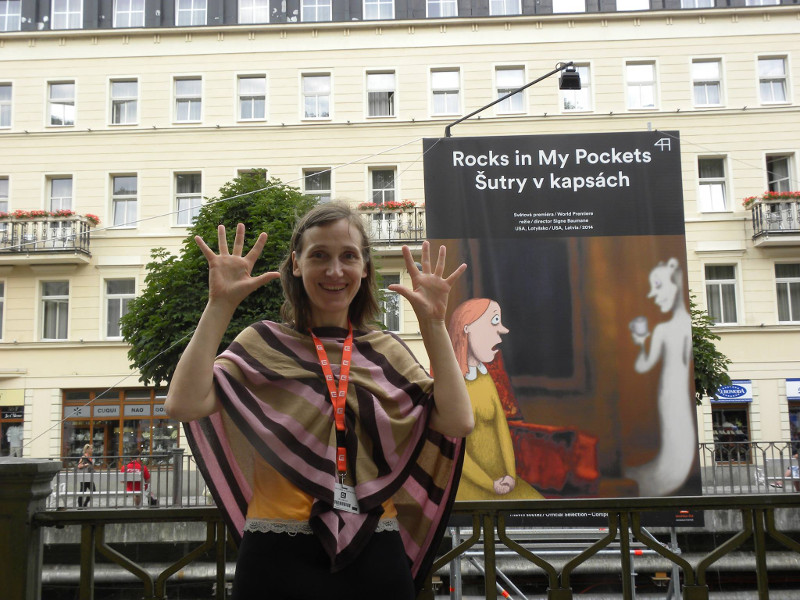 The self-described "funny film about depression" won over the critics at the leading Eastern European festival of  Karlovy Vary.
The 49th edition of KVIFF (4-12 July 2014), which included, for the first time ever in its official competition programme, an animated feature, was also a success for Signe Baumane's autobiographically-styled feature Rocks in My Pockets.
The jury members of the FIPRESCI prize (Cerise Howard, Australia - journalist Viliam Jablonický, Slovakia - journalist Darina Křivánková, Czech Republic - journalist Marita Nyrhinen, Finland - journalist Yael Shuv, Israel - journalist)  awarded the film. Their rationale: it bravely and wittily tells a moving personal and multi-generational story of mental and historical instability in a richly layered style.
 The US/Latvian film also won The Ecumenical Jury's Special Mention.
Jury members (Brigitte Affolter, Switzerland - pastor Lukáš Jirsa, Czech Republic - journalist Joel Ruml, Czech Republic - preacher of the Evangelical Church of Czech Brethren Blandine Salles, France - journalist) praised the film, for telling the personal story of a woman, director and illustrator Signe Baumane, who courageously fights with her psychological illness.
 She tries to understand her uneasy personal situation and through artistic work she shows always fragile but possible balance of her everyday life.
 The 88-minute feature film Rocks in My Pockets is a semi-autobiographical story by New York animator (of Latvian origin) Signe Baumane.
It involves 5 women from different generations and different historic backgrounds, and raises questions of how much family genetics determine who we are and if it is possible to outsmart one's own DNA.
This self-described "funny feature fiilm about depression" is a combination of  hand-drawn animation (approximately 30,000 drawings for the whole film) and stop-motion sequences.
Rocks in my pockets has also been picked up for  US distribution by the renown Zeitgeist films, the New York-based distribution company, and will be released in early September 2014.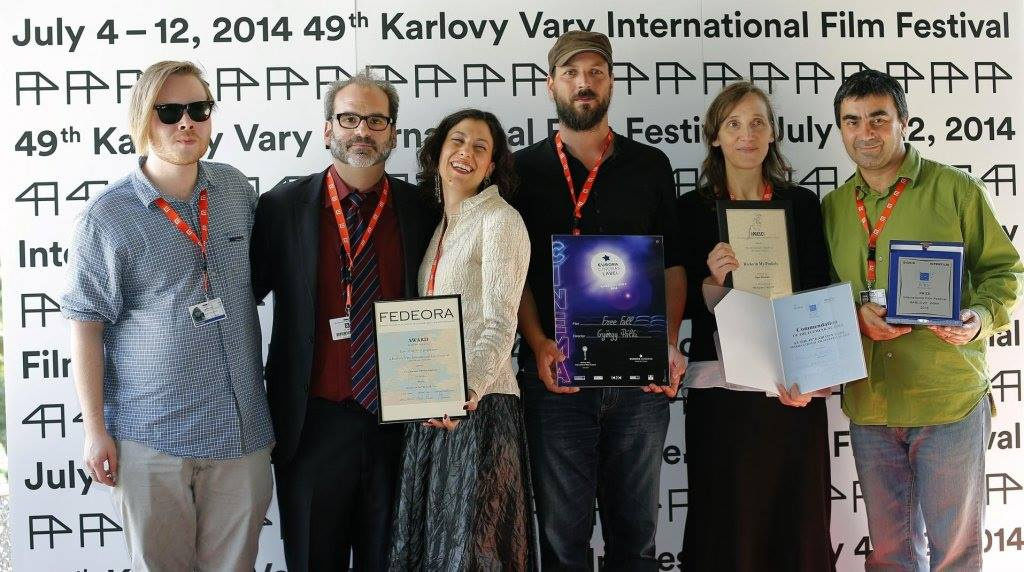 Read More About: