Student Academy Awards 2016 Add Foreign Animation Category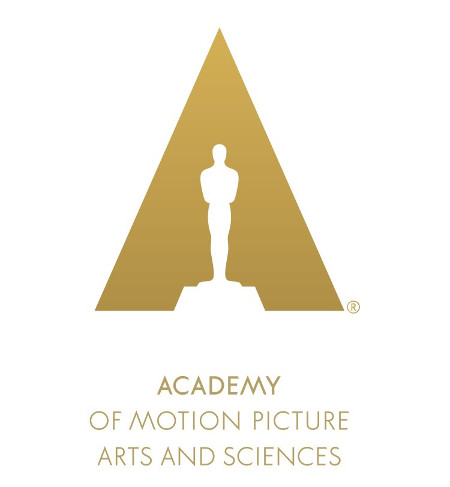 In 1972, the Academy established the Student Academy Awards to provide a platform for emerging global filmmakers by creating opportunities within the industry to showcase their work.
The Academy is now accepting entries for its 2016 Student Academy Awards competition.
The Foreign Film category has been expanded to include separate awards for narrative, animation and documentary entries, whereas US animation students can submit in the corresponding Domestic (US-based) animation competition.
Animation is defined thus:
 Animated films may present an original narrative story, an existing story or fable, or an exploration of a mood or thought. Either comical or serious, they usually fall into one of two general fields -- character animation or abstract animation. Various techniques include cel animation, computer animation, clay animation, stop-motion, pixilation, cut-out pins, camera multiple-pass imagery, kaleidoscope effects, and drawing on the film frame itself. Winning Animation films are chosen by judging the product as a whole, as well as the artistic and technical skill of the filmmaker in whatever motif or animation technique the student has chosen.
Entries in all categories must be submitted to the SAA no later than one year from the date of graduation, and they must be motion picture works that have been completed and submitted between June 2, 2015 and June 1, 2016
US-based eligiblity: Universities must be accredited by one of the following agencies:
a. Middle States Association of Colleges and Schools
b. New England Association of Schools and colleges
c. North Central Association of Colleges and Schools
d. Northwest Accreditation Commission on Colleges and Universities
e. Western Association of Schools and Colleges
f. Southern Association of Colleges and Schools
Foreign Schools (Non-U.S. based) eligibility: School must be a member of CILECT
Gold, Silver and Bronze Medal awards may be given in the Foreign Film Narrative category; Gold Medal awards may be given in the Foreign Film Animation and the Foreign Film Documentary categories.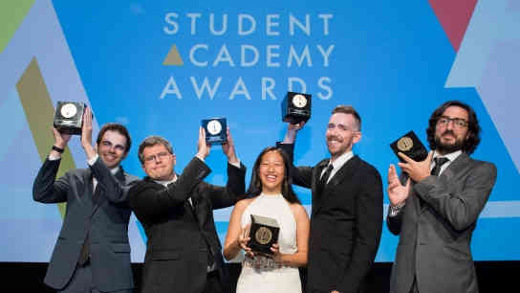 Golden Medal Winners at the 2015 Student Academy Awards (c) The Academy
Past Student Academy Award winners include acclaimed filmmakers Pete Docter, Cary Fukunaga, John Lasseter, Spike Lee, Trey Parker and Robert Zemeckis. The entry deadline for submissions is Wednesday, June 1.
 Film to be submitted using FilmFreeway. Complete rules and a link to the online submission platform are available at the Student Academy Awards page. All Student Academy Award® winners become eligible for Oscars® consideration.
 he 43rd Student Academy Awards presentation will be held on Thursday, September 22, at the Academy's Samuel Goldwyn Theater in Beverly Hills.
Read More About: