News
Behind the Creative Animation Proces: The Craft Initiative

 Launched May 2016, Copenhagen-based Craft initiative aims to create a learning and inspiration center by giving creatives access to huge  amounts of raw material from animation and game productions.
Craft is the brainchild of Frederik Villumsen, CEO of Nørlum animation house, which co-produced Tomm Moore's The Secret of Kells and Song of the Sea.
The initiative does not want to take off the mystery and the magic surrounding animation production, but rather aims to contribute to a more creative dialogue between filmmakers themselves and the interested public by providing acces to artwork pieces (from layouts to backgrounds, compositing and directors' notes).
As you might have expected, the two Oscar-nominated Tomm Moore features are the first in the collection to be explored.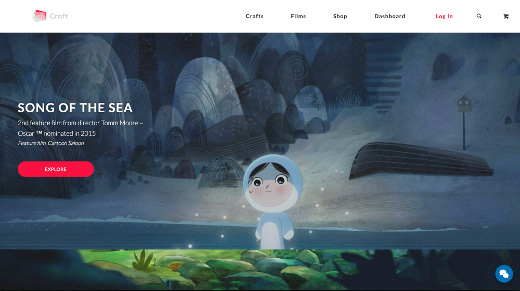 Creative material from the upcoming TV series Ernest & Celestine (coming up Christmas 2016), based on the Oscar-nominated feature film,  is scheduled to be also present in the collection.
Here's a screenshot from Song of the Sea clean animation: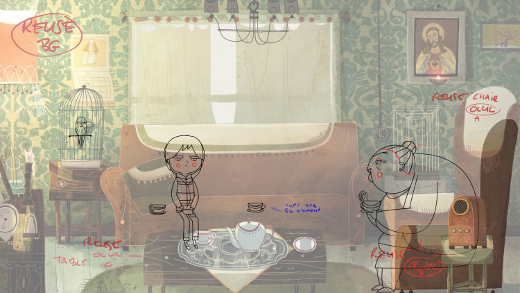 The initiative offers a free sneak content preview, with subscribers able to explore the full content (see pricing plans).
 
For professionals (animation directors, producers etc.) who want to exhibit their own content in Craft for other users to view and benefit from, 50% of Craft's revenues (coming from) is shared with them, based on the subscriber's activity and interaction with the professional's project.

More at itsoncraft.com
Read More About: