News
Bozzetto Non Troppo Documentary Premieres in Venice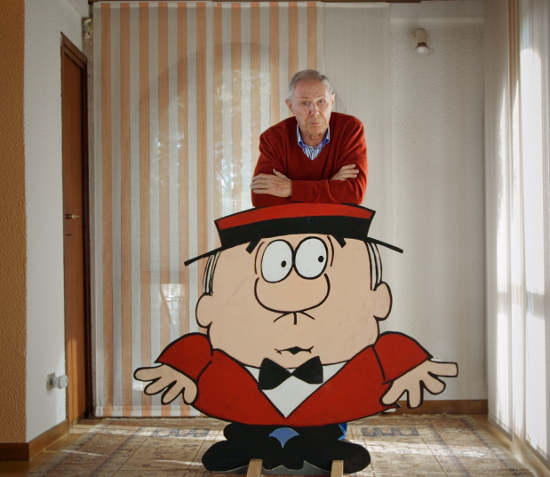 The documentary by Marco Bonfanti about the celebratory Italian animator Bruno Bozzetto will have its world premiere at the 2016 Venice Film Festival.
A  film that claims to feature "Bruno Bozzetto's animals and friends" certainly needs to be seen.
 
The Milan-born Marco Bonfanti, director of The Words of Stockhausen, Ordeal (Inside Me), and the 2011 docufiction The Last Shepherd, undertakes to portray the world of the Oscar-nominated Italian artist, Bruno Bozzetto.
Bozzetto's fame (over 300 feature films, shorts, and commissioned films) lies in his caricature, parody and his sense of restlessly examining otherwise uninteresting surroundings.
 Bozzetto Non Troppo (a pun on the 1977 Bozzetto feature, Allegro non-troppo) promises to be a film about what's inside, behind, before, beneath and in the pockets of Italian animation legend Bruno Bozzetto.
Using both contemporary footage and archival material and, of course, the 79-year-old animation artist as its host, it promises a rather authoritative and interesting cartoon journey.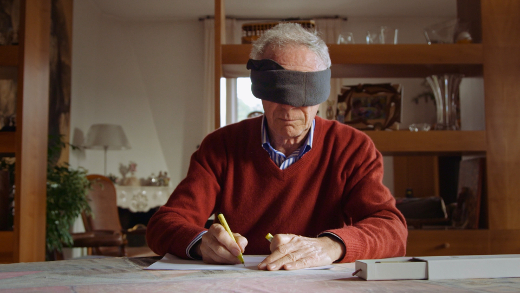 Bozzetto Non Troppo
Nature, humour, the absurdity of war and the power of ideas are some of the film themes unfolded like a game between the host, director and the audience. The film has been selected to open in the 73rd Venice Film Festival (Venice Classics).
Screenings:  Friday 9 Sep – 5:00 pm – SALA CASINÒ / Saturday 10 September – 11:30 am – Sala Volpi
 Watch the rather nostalgic trailer, with Bruno Bozzetto going home in the rain, with a Signor Rossi umbrella:


Bozzetto Non Troppo is a Zagora and Istituto Luce-Cinecittà production, with the support of Sky Arte HD and Studio Bozzetto & Co.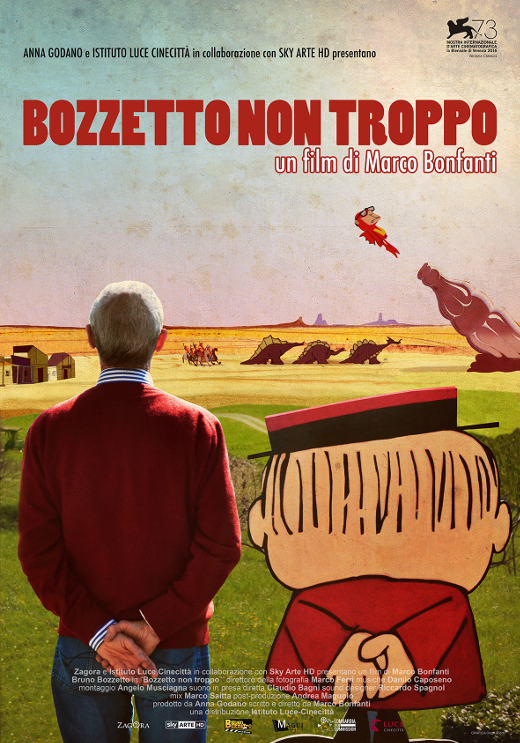 Read More About: