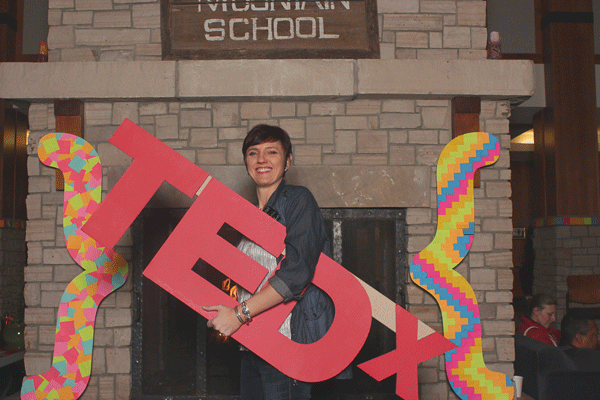 The Dreamworks/Disney animation veteran talks at the recent TEDxVail.
Originally from Italy, Cinzia moved to Los Angeles in 1997 and has ever since worked as a 2D/3D animator and story artist for studios like Dreamworks, Disney Animation Studios, Warner Brothers, Sony Imageworks, Illumination, and CinesiteCinzia. Her work includes "Balto," "Prince of Egypt," "Eldorado," "Spirit," "Sinbad," "Spider-man 2″ (Best Visual Effects Oscar Winner, 2005), "Open Season," "Meet the Robinsons," "Bolt," "The Minions Movie" and "Despicable Me 3."
In her recent TEDx talk, Cinzia draws attention to the power of using the art form of animation for telling or retelling real, socially relevant and culturally significant stories. To use this medium - which usually presents idealized, sugar-coated, romanticized situations - in order to bring children closer to reality, to defeat the fears of diversity, of the "otherness" and to overcome any barriers that may appear on the way.
Her objective is to create a better world through animation, to release this genre from its generic box and to let it open for new inputs that might bring real social change and touch reality more than ever. To dive into a universe of stories that move and touch children and adults. But can children handle all these tragic situations? Yes, they do – there is a small adult in every child too.  
How can all this big dream come to reality? We need a collective effort, to get things started by mobilizing ourselves. The quote that she uses near the end of her talk by Walt Disney sums it all up: "The way to get started is to quit talking and begin doing".
Cinzia has already started her promising idea; she has written and is currently directing "Mila," a CG short film about a little girl whose life takes an unexpected turn in WWII. "Mila" is an online, world-wide collaboration, to be released in 2018, and is produced with the help of 350 artists from more than 35 countries around the world, who volunteer under one "virtual roof." She is also directing an animated film on the story of Malala Yousafzai and creating her feature "One Arrow at a Time."