News
NY Tribute to Czech Animation: Jiří Trnka and Jiří Brdecka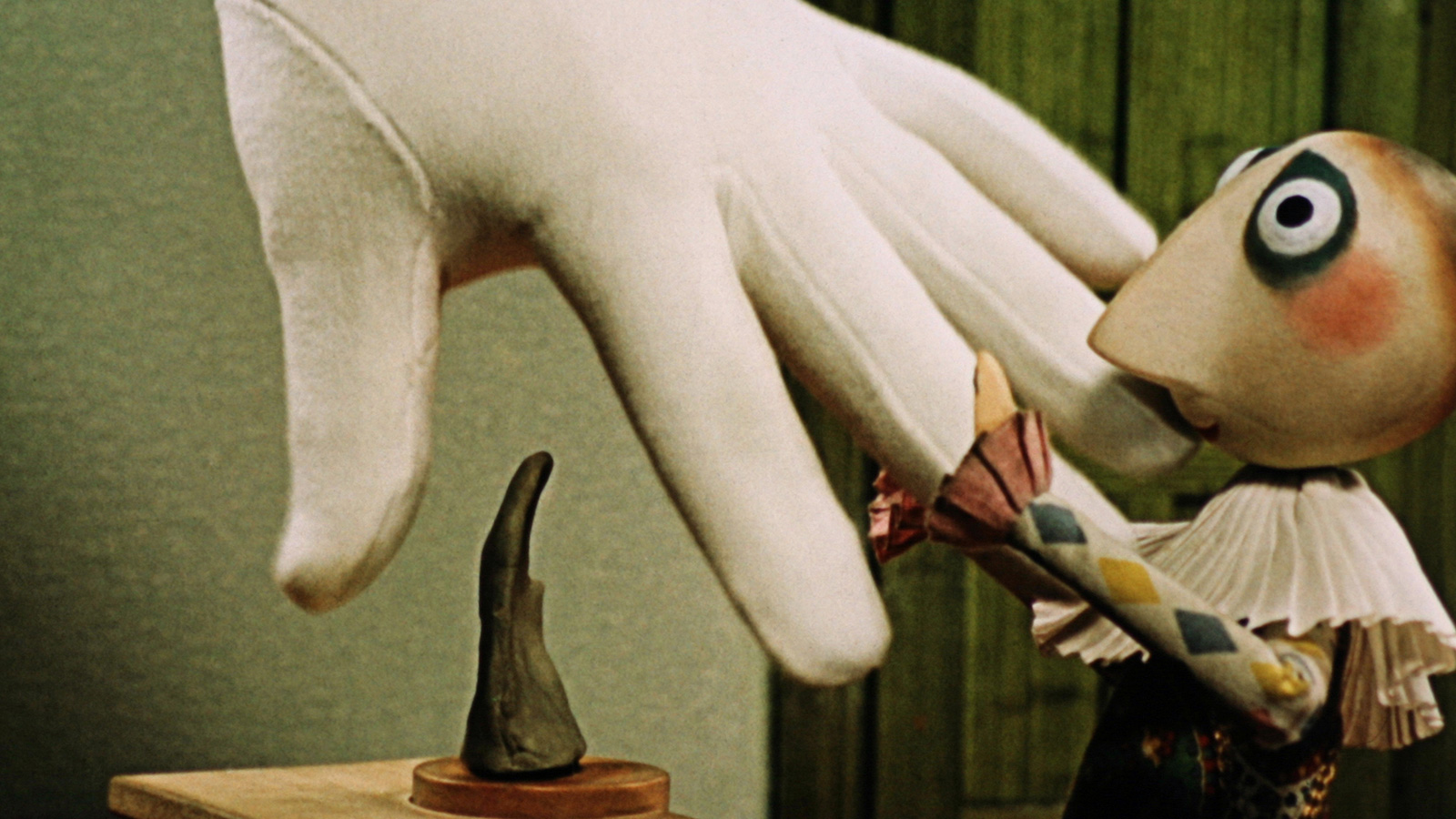 The puppet animator's retrospective will present all 24 of the artist's films (20-25 April 2018) including 11 newly translated works and the U.S. premieres of two new digital restorations: Trnka's Venice Film Festival prize-winning first feature The Czech Year and Old Czech Legends - a kinetic visual symphony bursting with music and dance that celebrates the customs and folklore of the Czech people.
Trnka's work as a director (18 short and six feature-length animated films in total) brought him international acclaim in festivals, from Cannes to Venice and beyond. His puppet animation studio, founded in 1946, constituted the Mecca of the first steps of Czech animation predominance alongside stop-motion animation masters Karel Zeman, Hermina Tyrlova, Jan Svankmajer, and Jiri Barta.
Revered as the pioneer of a remarkable new genre of animation that utilized puppets, Trnka conveyed the drama and psychology of his characters through his figures' body language, expressive lighting, and camera movement. The director's approach to puppet film as a serious art form was borne out of the lively Czech puppet theater tradition, which helped preserve the language over centuries of Hapsburg rule when there were no Czech schools, theater, or books published in the language. Already a prolific artist, author, and beloved book illustrator in his country, Trnka made films that had an enormous impact on the development of Czech animation, and he inspired the careers of generations of filmmakers and animators around the globe - Jordan Raup 
The lineup also features Trnka's Shakespeare adaptation A Midsummer Night's Dream, narrated by Richard Burton; also, the subversive, absurdist, anti-authoritarian trilogy The Good Soldier Svejk; and three distinct shorts programs featuring the filmmaker's idiosyncratic early work in hand-drawn cartoons (including The Animals and the Brigands), his family-friendly works, and his latest more politically defiant works (featuring his last masterpiece, The Hand, a story about the plight of artists toiling under the restrictions of a totalitarian government).
The collection also includes the non-dialogue Trnka's adaptation of The Emperor's Nightingale, a classic Hans Christian Andersen fairy tale is an enchanting animated jewel box, Song of a Prairie, Bayaya, based again on the artist's fondness of Czech fables and stories as well as Why UNESCO?, an animation commissioned by the United Nations Educational, Scientific and Cultural Organization employing strikingly simple animation to make the case that all of humanity is enriched when we tear down the walls that separate us.
A two-program sidebar is also dedicated to Jiří Brdecka, a screenwriter and animation director, whose close friendship with Trnka occasioned a number of short- and feature-film collaborations.
Alongside with Trnka, Jiri Brdecka (1917-1982) explored its potential as a serious art form as early as the 1940s. Despite his remembered animated directing work, Brdecka wrote many screenplays for others' films, both animated and live action, including the Western parody Lemonade Joe (1964), based on his eponymous novel. He penned original ideas, scripts, and dialogues for renowned directors such as Martin Fric (The Emperor's Baker – The Baker's Emperor), Oldrich Lipsky, Jiri Weiss, Karel Zeman (The Fabulous Baron Munchausen), Vojtech Jasny (Cassandra Cat), and Vera Chytilova (The Very Late Afternoon of a Faun, based on his book of the same name).
This program of nine animated shorts by Brdecka spans his entire directing career and showcases his wealth of collaborations with important Czech artists and animators, such as Jiri Trnka and Eva Svankmajerova. From comedy to musical, tragedy, and even horror, the short films here, each designed by a different artist, have it all, even receiving acclaim in the West. Films include Springman and the SS, Reason and Emotion, The Frozen Logger, Gallina Vogelbirdae, The Letter M, Forester's Song, Metamorpheus, There Was a Miller on a River.
After originating at the Film Society in April, the series will continue on in variations to tour North America, in the cities of Los Angeles (American Cinematheque), Rochester (George Eastman Museum), Cleveland (Cleveland Cinematheque) Cambridge (Harvard Film Archive) and more.
More info about the venues, programme, and tickets.
The touring retrospective is produced by Comeback Company. Organized by Irena Kovarova with Florence Almozini and Tyler Wilson. Films provided by the Czech National Film Archive.
SIGN UP: Want to read more free articles like this? Sign up for Our Newsletter
Read More About: