Pitching
Rémi Chayé, Oops!Noah is Gone Win At Cartoon Tributes
Cartoon Movie, the most prestigious pitching and co-production event for animated features,  announced its results for Cartoon Tributes 2016, the awards for outstanding contribution to the development of European animation over the last year.
 Rémi Chayé ("Long Way North" / Tout en haut du monde) was named director of the year. The film took home the audience award at Annecy Festival 2015, and was released in January 2016 in France.. This year, Rémi Chayé presented to Cartoon Movie the feature film in progress  "A Childhood of Martha Jane Canary" which refers to the historical character of Calamity Jane.
 Producers of the Year were jointly named Ulysses Filmproduktion (Germany), Fabrique d'images (Luxembourg), Grid Animation (Belgium) & Moetion Films (Ireland) for "Ooops! Noah is gone...", worldwide sales and always available on the big screen with nearly 521,000 admissions in France.
SF Film (Denmark) a distribution company which released in 2015  "Paddington", "Shaun the Sheep", "Song of the Sea" & "Asterix" were awarded Distributor of the Year.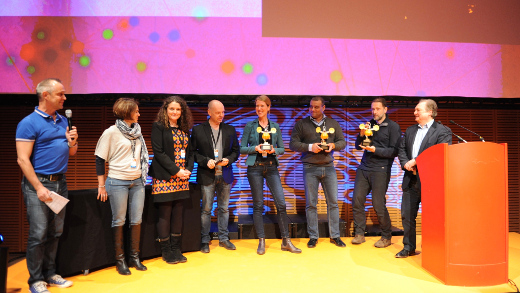 Cartoon Tributes Winners (c) CARTOON
The 2016 Award Ceremony took place during Cartoon Movie on Friday 4th March in Lyon. The winners received a Cartoon Movie Tributes trophy, symbol of the professional recognition from their peers.
Read More About: