'No Dogs or Italians Allowed', 'Oink', In the Cartoon Tribute Winners 2023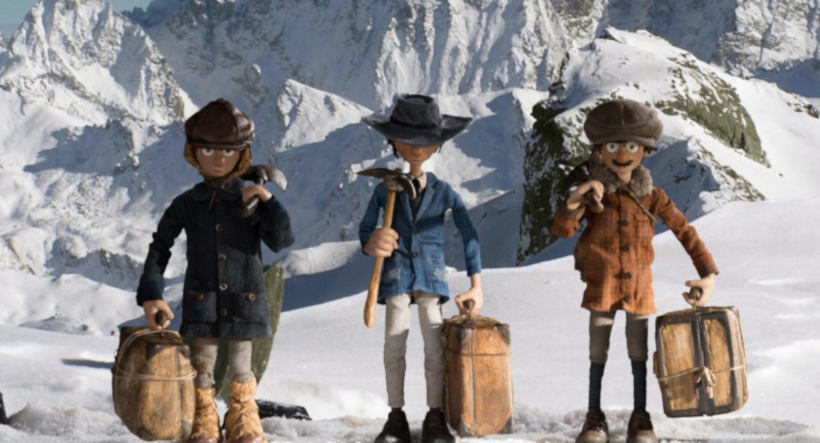 Voted by their fellow European animation professionals, the winners for the Cartoon Tributes Producer, Director, and Distributor/Sales Agent of the Year were announced today at a ceremony held in Bordeaux.
The awards resulted from a poll of the 876 participants in Cartoon Movie, the pitching and co-production event for European animated films
The producers of 'No Dogs or Italians Allowed' – a co-production between five European countries – were singled out as Producer of the Year; 'No Dogs or Italians Allowed' is a co-production between France's Les Films du Tambour de Soie, Vivement Lundi !, and Foliascope together with Italy's Graffiti Film, Switzerland's Nadasdy Film, Portugal's Ocidental Filmes, and Belgium's Lux Fugit Film.
Directed by Alain Ughetto ('Jasmine'), this stop-motion film won both the Jury Prize at Annecy and the European Film Award for Best European Animated Film in 2022.
Mascha Halberstad was voted Director of the Year for 'OINK'. Dutch filmmaker and illustrator Mascha Halberstad was recognized as Director of the Year for her first feature film 'OINK' which premiered at the Berlinale in 2022 as Opening Film of the Generation K+ section, and was nominated for the European Film Awards 2022. Halberstad has presented her next film at Cartoon Movie: 'Fox and Hare Save the Forest', based on Sylvia Vanden Heede's books. 
KMBO was elected Distributor of the Year. Created in 2007, Paris-based KMBO is a film distribution company whose catalogue combines auteur and commercial animated films. 'The Amazing Maurice', 'Moonbound', 'Just Super', and 'The Elfkins – Baking a Difference', are some of the titles distributed by the company recently.
 
The other nominees:
Producer of the Year: Ulysses Filmproduktion / Cantilever Media (DE / UK) for "The Amazing Maurice"; Mikrofilm / Vivi Film (NOR / BE) for "Titina"; and Abano Producións / UniKo / Autour de Minuit / Schmuby/Borderline Films  (SP / FR) for "Unicorn Wars".
Director of the Year: Amandine Fredon & Benjamin Massoubre for "Little Nicolas - Happy as Can Be" (FR); Áron Gauder for "Four Souls of Coyote" (HUN); and José Miguel Ribeiro for "Nayola" (POR).
Distributor of the Year: KMBO (FR); Pink Parrot Media (ESP); and Rosebud.21 (GR).
In the Eurimages Co-Production Development Award competition (prize  €20,000 for an artistically outstanding animation project in development, which is intended to be made as a co-production), the prize went to 'I'm Still Alive' by Rober­to Saviano produced by MAD Entertainment (Italy), Lucky Red (Italy), SIPUR (Israel) & Gapbusters (Bel­gium).
From Roberto Saviano, author of the world acclaimed best seller "Gomorra", based on his autobiographic graphic novel illustrated by Asaf Anouka, "Sono ancora vivo" tells the story of a man forced to live under police escort for the last 15 years. Narrated in first person by it own voice, this is Roberto Saviano's story, an investigative journalist, writer, screenwriter whom, through his works, succeeded in shifting the global perception of organised crime. The movie spotlighting 15 years of the author's real life, starting from his debut bestseller first issue and develops forward and backward mixing flashbacks from his childhood and imaginary events he couldn't help dreaming of - Project Synopsis
The jury (Simon Crowe, SC Films International – United Kingdom, Elena Kotova -Eurimages, and Pierre Mazars - Charades- France, described the project as  a creatively bold and courageous project
58 projects of feature movies were presented this year from 16 European countries at Cartoon Movie in Bordeaux. The top 10 projects which received the most interest from the buyers were:
Only projects in Development & in Production – The order reflects the number of buyers present in the pitching room

1. Back to Tomioka (France)
2. Julián (Ireland / Denmark / France / Canada / United Kingdom)
3. Ninn (France)
3. Yap Yap - The Secret Forest (Denmark / Sweden)
4. Merry Christmas Monsieur Hulot (France)
4. Moses the Pirate (Germany)
5. The Hermit and the Bear (France)
6. Fox and Hare Save the Forest (Netherlands / Luxembourg / Belgium)
7. I'm Still Alive (Italy / Israel / Belgium)
8. The Horn Quartet Goes to Bollywood (France / Belgium)
9. Birds Don't Look Back (France / Luxembourg / Poland)
10. The Precious Gift (Czech Republic / France)
10. Clarissa (Germany)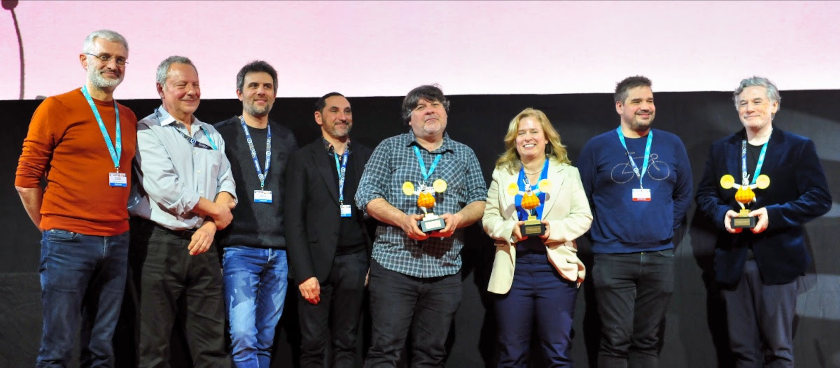 Cartoon Tributes Winners 2023 (c) CARTOON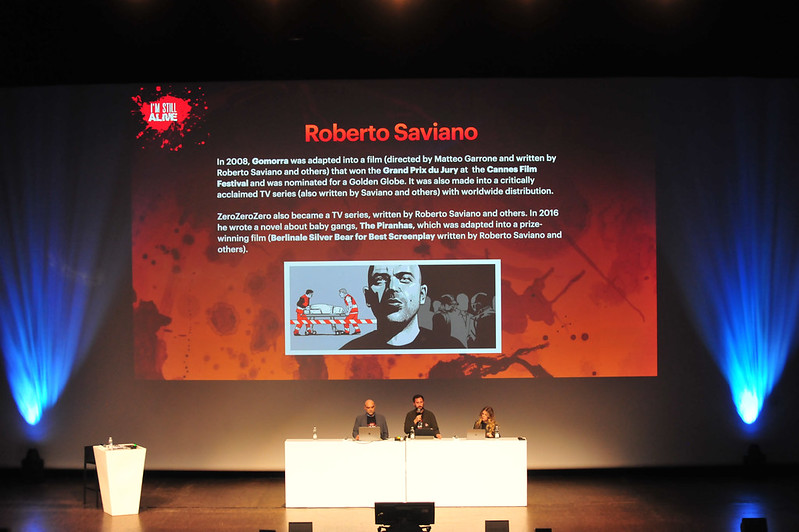 I'm Still Alive CARTOON Movie presentation (c) CARTOON
Cartoon Movie took place 7-9 March 2023 in Bordeaux, France.
SIGN UP: Want to read more free articles like this? Sign up for Our Newsletter
Read More About: