15 UK Animation Shorts Get Short Form Animation Fund Awards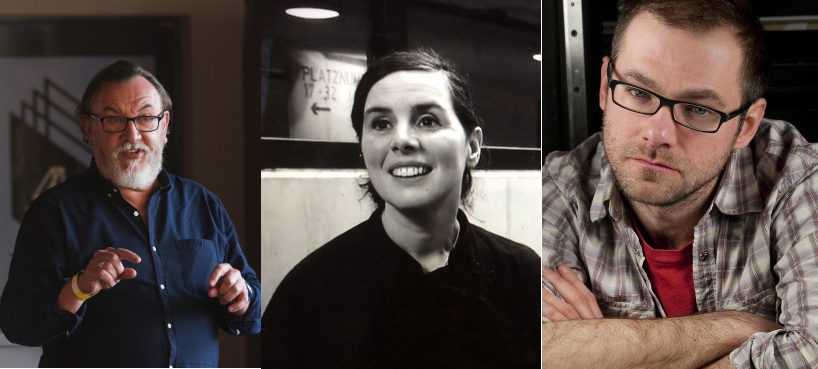 15 new animation projects with a total of  £922,406 have been greenlit from the British Film Institute at times when other National Film Funds have shut down or simply relocated their funding.
Short Form Animation Fund was launched in August 2019, and it meant to fill the gap in the UK independent animation sector after the animation delights of 1990s TV short film productions were no longer forthcoming.
The Animation Alliance UK played a pivotal role in securing the funding scheme, and subsequently consulting with the BFI.
Barry Purves (Screenplay, Rigoletto) returns to the short animation terrain with No Ordinary Joe. He narrates the story of UK  boat racer Joe Carstairs (1900-1933) nicknamed the fastest woman racer, a and openly lesbian. Lord Tod Wadley was her favorite doll.
Lizzy Hobbs (The Flounder) prepares The Debutante,  tribute to the courage and spirit of extraordinary British-born artist Leonora Carrington; her short story The Debutante features a young woman who rejects the life that has been planned for her.
Ainslie Henderson (I Am Tom Moody) prepares Shackle, and Bexie Bush (Mend and Make Do) gets funding for her long-awaited Rumour Mill.
We were thrilled to see the breadth of creativity among our animators and reaching across the UK. This vital National Lottery funding enables a number of them to explore new ideas, develop their practice and we think these projects will delight and move audiences in equal measure - Natascha Wharton, Senior Development & Production Executive, BFI Film Fund.
Short Form Animation Fund awards (in alphabetical order by title):
Production funding
Beware of Trains
Pearly Oyster Productions Ltd, London
Writer-director: Emma Calder
Producers: Dhiraj Mahey, Harriet Titlow (assistant producer)

Beware of Trains explores today's voyeuristic culture of fear and uncertainty. A woman with extreme anxiety is devoured by four major preoccupations – the man she met by chance on a train, her dying father, her daughter's safety and the murder she dreams she has committed.
The Debutante
Animate Projects, Derby
Writer-director: Elizabeth Hobbs
Producer: Abigail Addison
A tribute to the courage and spirit of extraordinary British-born artist Leonora Carrington, whose short story The Debutante features a young woman who rejects the life that has been planned for her.
Diseased & Disorderly
Tyke Films Ltd, Sheffield
Writers: Andrew Kötting, Hattie Naylor
Director: Andrew Kötting in collaboration with Eden Kötting (co-creator and artist)
Producer: Rebecca Mark-Lawson
Animators: Glenn Whiting and Isabel Skinner
Neuro-diverse artist Eden Kötting's remarkable drawings, paintings and collages are brought to life in a phantasmagorical extravaganza in which everything is possible. A world where the diseased and disorderly might one-day reign supreme.
Inner Polar Bear
Gritty Realism Productions Limited, Cardiff
Writer: Jeanette Winterson (adapted from an article by)
Director: Gerald Conn
Producer: Naomi Jones
Inner Polar Bear explores the alternative human and animal perspectives on the implications of climate change using innovative sand animation to convey the poetic qualities of a piece of writing by acclaimed novelist Jeanette Winterson.
No Ordinary Joe
Loose Moose Productions Ltd, Plaxtol
Writer-director: Barry J C Purves
Producer-writer: Glenn Holberton
Love comes in all sizes. A poignant, surreal and funny conversation between Marion Barbara 'Joe' Carstairs and Lord Tod Wadley about their extraordinary life together and her love for him, a doll.
Red Shoes
GiF Production, London
Writer-director: Diyala Muir
Producer: Hayley Warren
Chaos descends upon a secluded society when a pair of shoes is mysteriously gifted to them. One young tribe member, Zindy, covets the shoes and is haunted by an ominous presence who entices her to steal them. Once on, she cannot get them off.
Shackle
Amphibian Husbandry Ltd, Northumberland
Writer-director: Ainslie Henderson
Producer: Will Anderson
Three archetypal spirits explore the conflicting human drives of creativity, possessiveness and our desire for status.
Wild Summon
Sulkybunny, Bristol
Writer-directors: Karni Arieli, Saul Freed
Producers: Saul Freed, John Woolley
A natural history fantasy film following the dramatic life cycle of the salmon, from river to sea and back, while portraying the fish in human form.
Your Mountain Is Waiting
Strange Beast, London
Writer: Harriet Gillian
Director: Hannah Jacobs
Producer: Zoe Muslim

When we deny our instinctive, seemingly irrational decisions in life our world closes in and becomes smaller and smaller. What would happen if we literally stepped inside of our own gut?
Development funding
Gardening
Hipster Films, London
Writer: Louisa Wood
Director: Sarah Beeby
Producer: Jo Lewis
In the aftermath of sexual assault, a women retreats into the garden of her mind. Searching for answers and struggling to do 'the right thing', she realises that she must regain her voice and find new paths to healing, before she and her garden are destroyed completely.
The Gigantic Beard That Was Evil
Snafu Pictures Ltd, London
Writers: Omari McCarthy, Stephen Collins
Director: Simone Giampaolo
Producers: Paul Schleicher, Laura McAlister, Dan Dixon

On the orderly island of 'Here', all is neat, contained, standardised and importantly, beardless. Or at least until one famous day, when Dave, bald but for a single hair, finds himself assailed by a terrifying, unstoppable monster of a beard!
(Pemon) The Land of Many Waters
Apropos Productions Ltd, London
Director: Brandon Ra Pestano
Animation Director: Elmaz Ekrem
Producer: Paul DuBois
A blend of documentary film and animation exploring the mystical folklore of the indigenous Pemón people (South America) and their views on the current environmental crisis.
The Rumour Mill
Bridge Way Films, Hull
Writer-director: Bexie Bush
Producer: Chris Hees
Workers at a British garment factory attempt to solve the human race's most pressing issue; man-made climate catastrophe as their debate is brought to life with the beauty and tactility of stop frame animation.
The Wall Dog
High Tide Studio Ltd, Edinburgh
Writer-director: Josephine Lohoar Self
Producer: Alex Porter-Smith
The Wall Dog tells the story of Dog 9 – an unfriendly yet loyal German Shepard dog who guards the deathstrip within the Berlin Wall. When Otto, a young enthusiastic dog handler joins his regiment, Dog 9 begins to question his beliefs. One fateful night things come to a head and Dog 9 must decide whether or not to abandon his loyalties.
Wind and the Shadow
Out of Orbit in association with Enter Yes, Belfast
Writer-director: Kris Kelly
Producers: Brian J. Falconer, Vicki Rock

Created by the BAFTA nominated Here to Fall writer-director, Kris Kelly, The Wind and the Shadow is a short animation that explores the emotional and physical impact childhood cancer and its treatment has on a 6-year-old girl and her mother.
The fund will reopen for applications in early 2021. More info
SIGN UP: Want to read more free articles like this? Sign up for Our Newsletter
Read More About: