7 Animation Feature Projects for CEE Animation Forum 2021: A Closer Look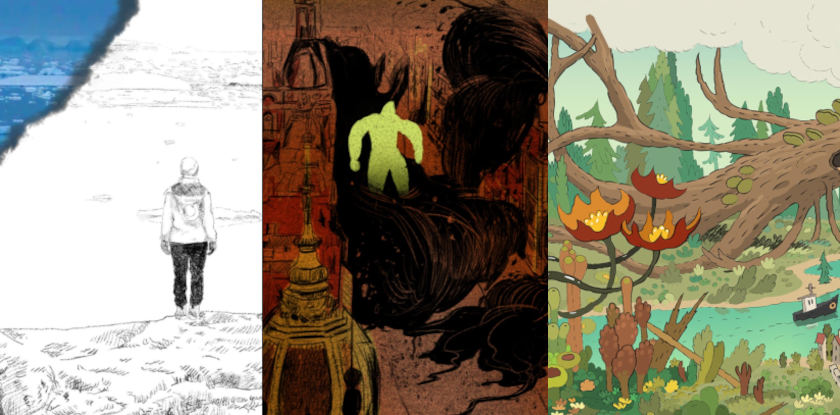 Birds Don't Look Back / Director: Nadia  Nakhlé. / Producer: Sebastien Onomo, Special Touch Studios
Country: France
Author, director and designer, Nadia Nakhlé directs a project based on her own 2020 graphic novel, Les oiseaux ne se retournent pas. Produced by Special Touch Studios (Funan), the film tells the story of Amel, a 12-year-old orphan, who flees her country at war, in order to team with an army deserter and start an adventure like no other. The 2D/3D feature animation project also features the parallel story of the birds looking for the mysterious Saêna. Looking for co-producer, financing, sales agents, festivals.
Blaise / Director: Dimitri Planchon, Jean-Paul Guigne/ Producer: Alexandre Gavras, KG Productions
Country: France
Alexandre Gavras (producer of Costa-Gavras' Capital and Adults in the Room) teams up with directors Dimitri Planchon and Jean-Paul Guigne to present a bitter-sweet chronicle of a family struggling to connect to others.  Blaise started as a comic strip before becoming an ARTE series; now the 3D animation feature project wants to push those characters to the extreme, and at the same time, put the 16-year-old introvert Blaise to the center. Looking for co-producer, financing, sales agents.
Dreamworld / Director: Veljko Popovic / Producer: Milivoj Popovic, Prime Render d.o.o.
Country: Croatia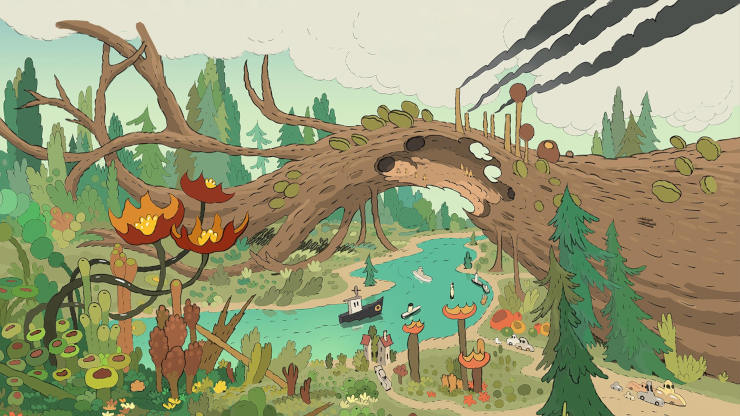 Croatian creative couple Veljko Popovic & Milivoj Popovic (Planemo, Cyclists) prepare their first animation feature Dreamworld. The film follows a group of kids who escape toxic reality of pear pressure and social media bullying, and find refuge in the world of lucid dreaming -even though it is not what they expect. The story line looks like a contemporary retelling of Pinocchio and his Pleasure Island, and the directors want to emphasize the cyberbullying issue (in 2D/3D graphic animation), and how you can easily lose touch with reality in the virtual /online world.
Grizzlebetter / Director Bronislav Likomanov, Producer: Tania Assova, Zographic Films Ltd. / Country: Bulgaria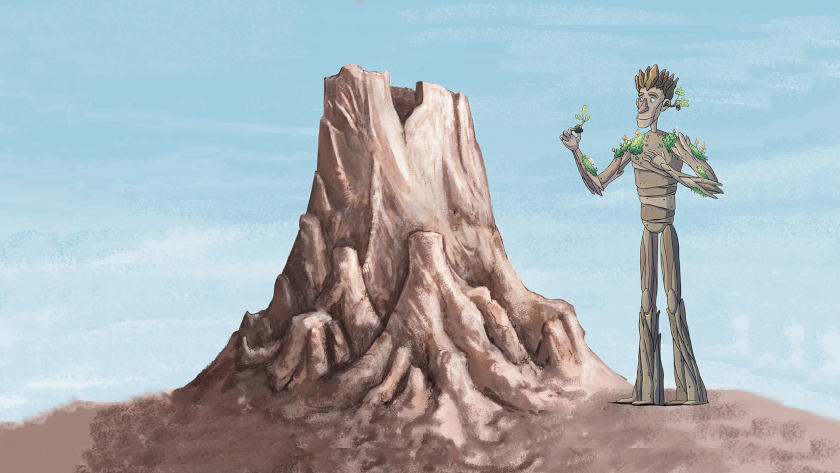 EMMY-nominated, US-based Bulgarian director Bronislav Likomanov (also directors of Rugrats episodes) crafts a pre-teen film on a conflict between stone people and the Green World of plants and animals; the main character, Prince Grizzlebetter is torn between familial duties and a wider, more environmental and serene understanding of things. Tania Assova (Zografic Films) produces the 3D animation feature project, which is looking for co-producer, financing, pre-sales, and investors .
Senior Crush / Director: Orsolya Richolm / Producer: Andrea Ausztrics, Umbrella Kreatív Műhely Kft.
Country: Hungary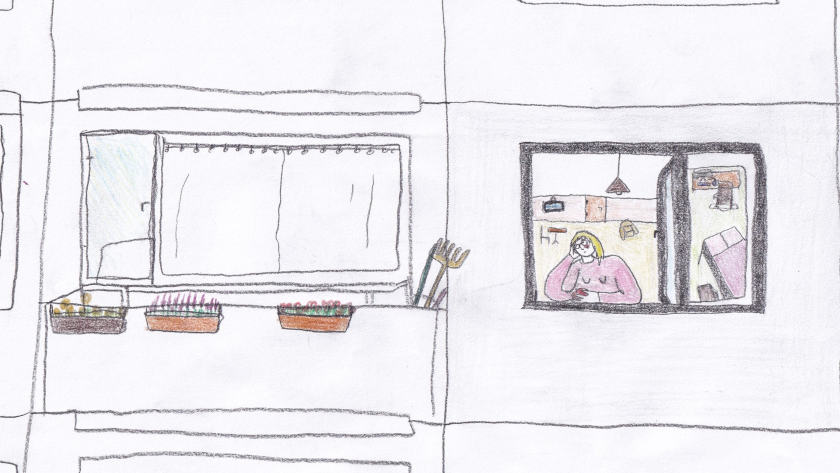 Ηungarian artist Orsolya Richolm prepares a millennials' teenager romance as sketchy and analogue as the mood her characters are in, Red and her senior "Mr. Toad" IT guy. A rotoscoped animation, the animation feature film project wants to capture the 2000's Eastern European atmosphere. Produced by Andrea Ausztrics (Ulab Kft.), the 70-minute Senior Crush looks for co-producer, financing, and creative input.

The Night Falls over Madrid / Director: Daniel V. Villamediana, David Epiney / Producer: Eugenia Mumenthaler, Alina film
Country: Switzerland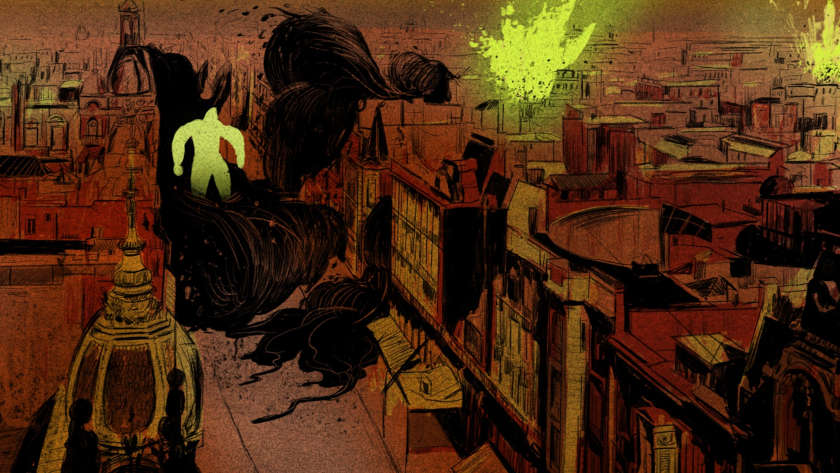 David Epiney (Galeries) and Daniel V. Villamediana (Cábala caníbal) go back to the Spanish Civil War and present two contrasting viewpoints. Juan, the Republican militiaman and Diana, a French war journalist offer in turn trauma and idealism as their starting point in a 2D animation films;  The Night Falls Over Madrid aims for a dreamlike, 2D animation descent into the depths of human violence representation of human violence and . The 75-minute project is produced by Eugenia Mumenthaler (Alina film), and looks for co-producer, financing, and sales agents .
Vast Blue Antarctica / Director: Christos Panagos / Producer: Charalambos Margaritis, Kimonos Animation Studio
Country: Cyprus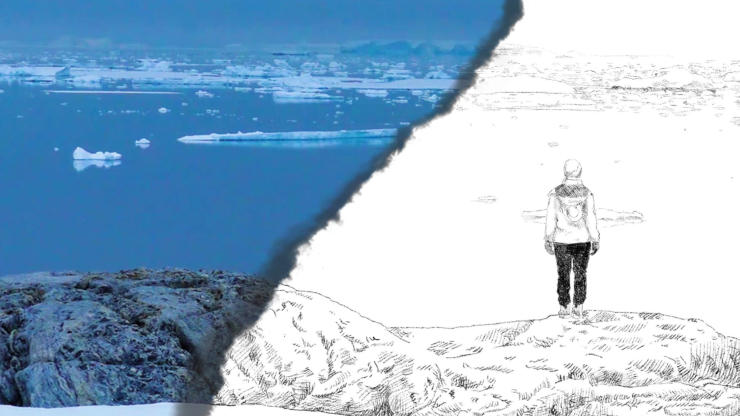 Filmmaker Christos Panagos (a graduate of European Film College, Denmark) and producer Charalambos Margaritis (Kimonos Animation Studio) present an animated documentary project with Alexandre Gautier, a French woodworker in Antarctica, as their main character. Panagos met Gautier in person before both his first and second trip to the permanently white place. Concepts of home, exile and isolation are developed in the animation project in development, now seeking co-producer, financing, and sales agents.
CEE Animation Forum takes place 26-29 April and 4-6 May 2021 (online).
SIGN UP: Want to read more free articles like this? Sign up for Our Newsletter