CARTOON Movie 2021: 17 Animation Feature Projects for Adults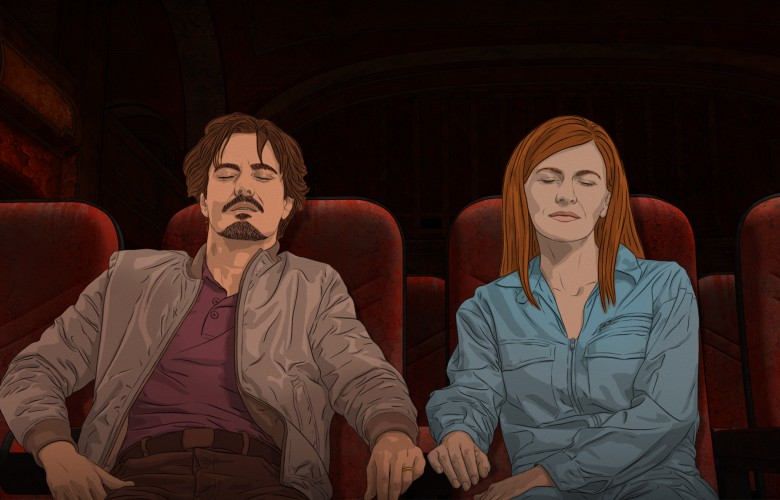 It's getting bigger and bigger. The animation feature projects in either concept, development, production or sneak preview from European countries ready to be pitched at CARTOON Movie (9-11 March 2021, Bordeaux) make no excuses for being quirky, political, polemical or simply non-conforming to the 'animation is for children' adage. Which makes them under-represented in various areas, and 'non-marketable'; which makes them the perfect choice to showcase at Zippy Frames.
The toast of the town will certainly have to be the long-gestated project  stop-motion/ live-action project Golem by the master of Czech puppet animation Jiří Barta. Now hosted by Hausboot (the production company responsible for bringing to life Even Mice Belong In Heaven), it seems that the multiply-talked about project (here's an early, 2007 trailer) found a proper home. Judging from the synopsis and the visuals, it is unmistakably Jiří Barta, with all its haunting but irresistible stories. 
Another CARTOON Movie regular, Anca Damian (Marona's Fantastic Tale) returns with a sneak preview of her post-modern, musical fable (proved to be prophetic as well), The Island. (Anca has another, family animation feature project selected at CARTOON Movie: Starseed). A modern Robinson Crusoe needs to contemplate his own augmented reality. A much-awaited project with mixed techniques. Here's what we said about in the project's previous CARTOON Movie pitching (plus a first trailer).
We definitely want to watch White Plastic Sky, the first animation feature foray by the duo of Tibor Bánóczki and Sarolta Szabó (an extract from their Sundance-selected short, The Conquerants). The Hungarian team scripted together this post-apocalyptic project of a 2200 Earth devoid of plans and animals, in which only human flesh can be used as nutrition. Judging from their earlier work, it should be something both terrifying, visually immersive and multiply engaging.
Pierre Földes adapts Haruki Murakami's short stories Blind WIllow, Weeping Tree for the animated screen (Cinema Defacto, Miyu Productions) . We do like the social uneasiness Földes puts his character into (think of Mikrodramas), and the first excerpt shared below is no exception.
A lot of animation documentary afficionados await for Jonas Poher's Flee, the story of an Afghan boy in Denmark  (Final Cut For Real, Mer Film,  Most Alice, Sun Creature, Vivement Lundi!). Recently selected at Sundance Film Festival (after acquiring a "Cannes Label"), the film will have its sneak preview at CARTOON Movie, and promises to be as thoughtful as its storyline. More about the Flee film.
We already reported back in the 2020 CARTOON Movie about the political reconciliation story of Maryam and Gorto by Gorune Aprikian & Alexandre Heboyan, so it's glad to see the project about hope within the context of the 1915 Armenian massacre returning at CARTOON Movie 2021 (development stage). We are curious about the anthology of horror stories directed by an array of promising and established animation directors (Benoit Razy, Fabrice Luang-Vija, Jean-Loup Felicioli, Hefang Weï, Alain Gagnol, Izù Troin, Morten Riisberg Hansen), appropriately called Uncanny Stories - horror works best in installments.
All the project listed definitely capture your attention, both in its themes and directorial treatment proposed. 

Here's the full line-up:
1) A Door to the Woods, Jola Kudela | Concept, 75'
Nectarious Films (France) - Opus Film (Poland) | Young adults/adults, 2D Computer, Painting, Live action, France/Poland
"A door to the woods" is a Polish idiom, describing something absurd, something that has no reason to exist. And yet it's those stubborn, sometimes irrational, convictions that help us overcome seemingly unsurmountable adversity and come out the other side, stronger, wiser and, most importantly, alive. Two young men and a girl, whose lives are intertwined, are forced to fight for survival, each in their own unique way, against three oppressive regimes: Fascism, Stalinism, and Communism. They can only win by finding their own "door to the woods" and by holding on to human values – hope, love and loyalty – as well as to their artistic creativity.
2) Adil, Adil Khan & Julian Nazario Vargas | Concept - 70'
Norsk Fjernsyn/Monday Production (Norway) | Teenagers, 2D Computer, 3D Computer, Drawing, Cut-out, Live action, Norway
"Adil" is the rise and fall story of Norwegian dancer, actor and TV-presenter Adil Khan. In this animated documentary he opens up about his past, his childhood, career and his personal breakdown in an attempt to give young people hope and show them how individuals and small actions can make a huge difference in someone's life.
3) Birds Don't Look Back, Nadia Nakhlé | Concept - 85'
Special Touch Studios (France) | Young adults/adults, 2D Computer, 3D Computer, France
One day, the decision is made: Amel, a 12-year-old orphan, will leave. This is by no means a matter of choice: her country is at war. Unfortunately, nothing goes as planned. At the border, Amel loses the family who are accompanying her and finds herself alone. Along her way, she meets Bacem, an army deserter and oud (oriental lute) player. Together, the child and the former soldier navigate through the pain of exile and learn to rebuild themselves.
4) Black is Beltza II: Ainhoa, Fermin Muguruza | In development - 85'
Talka Records (Spain), AMBRA Projectes Culturals (Spain) | Young adults/adults, 2D Computer, Spain
Ainhoa was born by a miracle in La Paz (Bolivia), after the death of her mother Amanda in a simulated car accident. She grew up in Cuba and in 1988, at the age of 21, she traveled to the Basque Country to discover the land of her father Manex. In the midst of repression and political conflict, she meets Josune, a committed journalist, and her gang of friends. After one of them dies of a heroin overdose, Ainhoa and Josune set out on an initiatory journey that will take them across Lebanon, Afghanistan and the city of Marseille. These are the last years of the Cold War and they will delve into the dark world of drug trafficking networks and their close links to political plots.
5) Blind Willow, Sleeping Woman, Pierre Földes | In production - 100'
Cinema Defacto (France), Miyu Productions (France) | Young adults/adults, 2D Computer, France
A lost cat, a giant talkative frog and a tsunami, help a bank employee without ambition, his frustrated wife and a schizophrenic accountant to save Tokyo from an earthquake and find a meaning to their lives.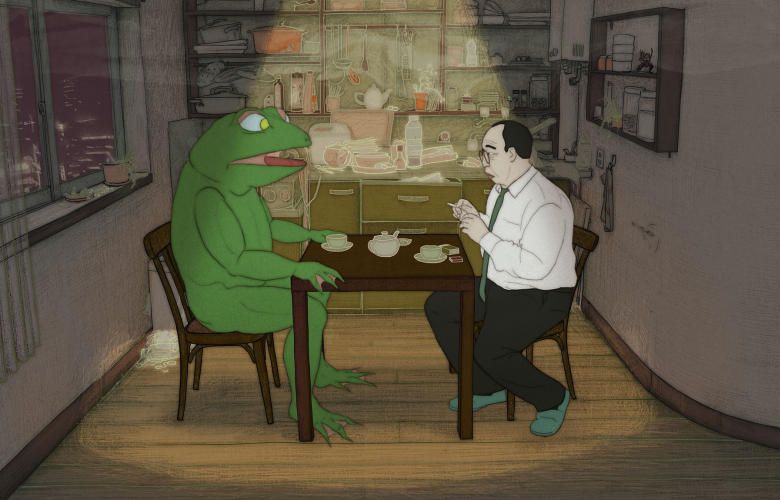 6) Flavours of Iraq, Léonard Cohen | In development - 90'

Nova Production (France), Miyu Productions (France) | Young adults/adults, 2D Computer, France
"Flavours of Iraq" first started with the tweets Feurat Alani published about his personal history and that of his native Iraq: more than 10,000 messages about daily life, family stories and encounters, from Baghdad to Fallujah, through his French life in Nanterre. After being adapted into a book ("Le Parfum d'Irak", Albert Londres 2019 award), then a web series on the Arte website, the film continues the story and looks at the more recent history of the country, the "Daech years" from 2011 to 2017. 
7) Flee, Jonas Poher | In sneak preview - 80'
Final Cut For Real (Denmark), Mer Film (Norway), Most Alice (Sweden), Sun Creature (Denmark), Vivement Lundi! (France) | Young adults/adults, 2D Computer, Cross-media concept, Denmark/Sweden/Norway/France
"Flee" is the true story about a man's need to confront his past in order to truly have a future. Amin arrived as an unaccompanied minor in Denmark from Afghanistan. Today, at 36, he is a successful academic and is getting married to his long-time boyfriend. A secret he has been hiding for over 20 years threatens to ruin the life he has built for himself. For the first time he is sharing his story with his close friend.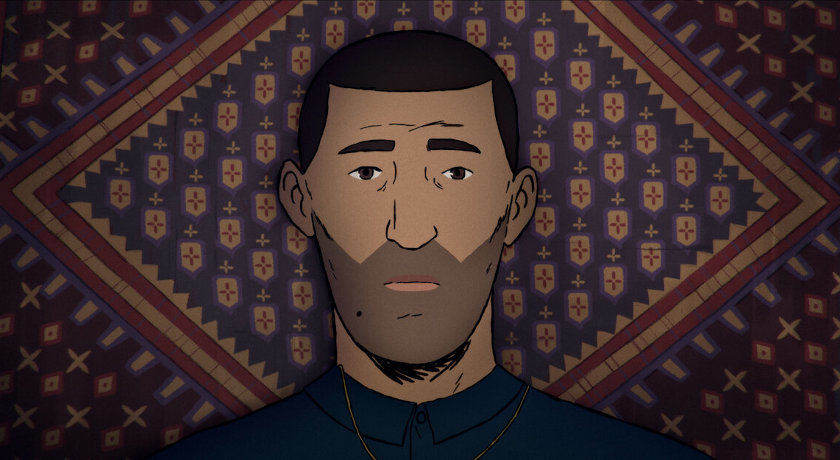 8) Golem, Jiří Barta | In development - 80'
Hausboot (Czech Republic) | Young adults/adults, 2D Computer, Stop-motion, Live action, Czech Republic
The story is set in communist Prague of 1950s, a banal coincidence sends a math student Adam on a quest to find the famous Prague Golem and bring it back to life. In an old anatomy book, he finds an old photograph, which shows a group of people standing with a tall dark figure in the back. He also meets mysterious Mr. Moller, who pretends to know the secret of bringing Golem to life. In the ruins of an old hotel, he finds an enormous figure, but the Golem that awakes is not the obedient servant of Rabbi Löwe – it is an ever-growing shapeless figure of clay can even defeat human ingenuity. Adam has to stand up against the person behind and stop the hidden machine of the hotel.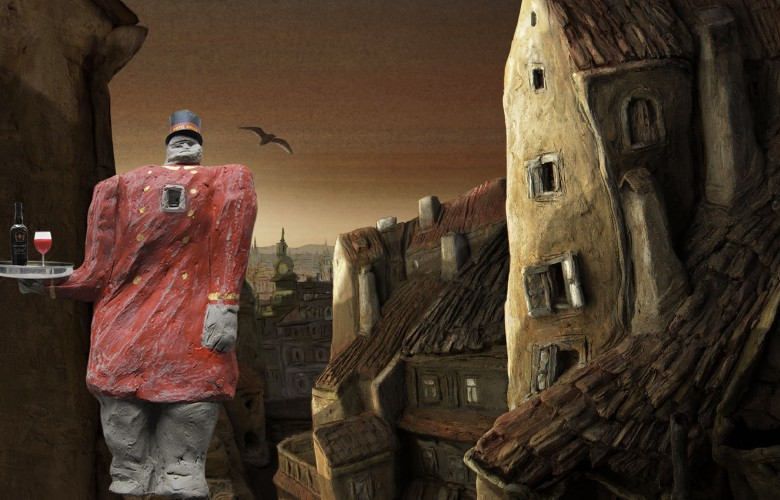 9) Igi, Natia Nikolashvili | Concept - 75'
20 Steps Productions (Georgia) | Young adults/adults, 2D Computer, Georgia
Primitive, bent over tribe lives in the high mountain. IGI is a young hunter, first one who straightens up, but bends back for the sake of the young and new Chief Kaas, his stepbrother. Even thought bending back brings a severe pain. New Chief, with his lack of experience eventually brings the tribe to starvation. After a long journey Igi finds courage to straighten up again. He is the first who discovers new perspectives and new ways to feel emotions, love, expressing it in beautiful words and paintings. Finding the true self, Igi also becomes a "true Chief" of the tribe. While Kaas becomes the first Dictator and sends Igi to the death sentence.
10) Maryam and Varto, Gorune Aprikian & Alexandre Heboyan | In development - 90'
Tchack (France), Araprod (France) | Teenagers, 2D Computer, 3D Computer, France
A young teenage Turk is given the difficult mission to save Maryam and her brother Varto, two Armenian children caught up in the 1915 turmoil. They will live an odyssey through Anatolia, sometimes dramatic, sometimes enchanted. This adventure will have unexpected consequences in our day and age where a young woman and her son are going to take a trip from Istanbul to France to meet a grumpy old man who doesn't want to see them. History's secrets sometimes hide family secrets where ghosts wait to be reunited.
11) Pepino the Accordionist, TBC | Concept - 80'
Meh Producciones (Spain), Sparkle Animation (Portugal) | Young adults/adults, 2D Computer, Spain/Portugal
In the post-war Spanish times, Pepino is a kid dreaming on playing his accordion. As he grows up, he masters the instrument and starts playing for big audiences. But things are tough in his town and he is forced into Paris to bring some money home. There he will need to learn the Parisian ways of music, work and, even harder, to live away from the love of his life.
12) Red Jungle, Juan José Lozano & Zoltan Horvath | In production - 85'
Dolce Vita Films (France), Intermezzo Films (Switzerland), Nadasdy Film (Switzerland), Tchack (France) | Young adults/adults | 2D Computer, Painting, Live action, France
Saturday, March 1st 2008. Commander Raul Reyes, number 2 of the FARC, died in the jungle under the ton of bombs dropped by the CIA and the Colombian army. Along with his corpse, the soldiers retrieved his computers: ten years of emails written by the man in charge of negotiating the release of a hundred of hostages (including Ingrid Betancourt), who also acted as the head of foreign affairs of the oldest communist guerrilla in the world. An amazing testimony where we meet politicians, journalists, arms dealers, diplomats, hitmen, his close relations and even his kids. "RED JUNGLE" delves into the mindset of this man who ruled the FARC with an iron fist, as the revolutionary utopia was slowly sinking into nightmare.
13) The Island, Anca Damian | In sneak preview - 82'
Aparte Film (Romania), Komadoli (France), Take Five (Belgium) | Young adults/adults, 2D Computer, 3D Computer, Cut-out, Romania/Belgium/France
The Island is a musical comedy and an upside-down Crusoe story. Robinson is a doctor and unlike Robinson Crusoe, his solitude is voluntary but his island in the Mediterranean Sea is invaded by migrants, NGOs, guards. Friday is a castaway, the only one from his boat to have survived when sailing from Africa to Italy. The island becomes a representation of our contemporary existence.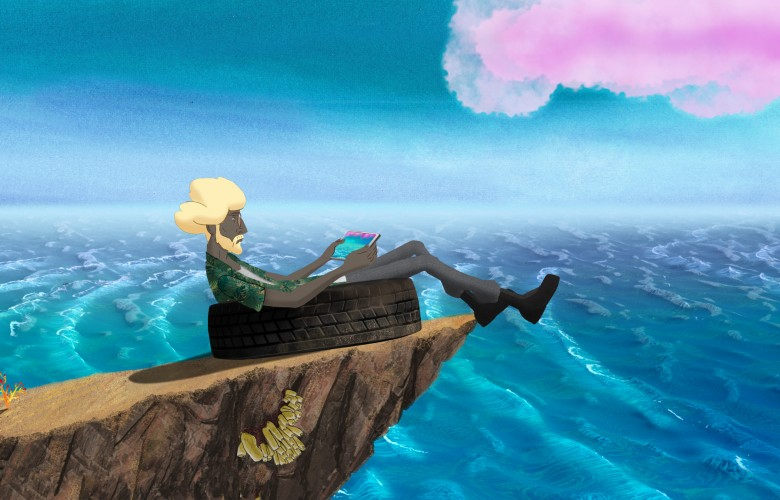 14) Uncanny Stories, Benoit Razy, Fabrice Luang-Vija, Jean-Loup Felicioli, Hefang Weï, Alain Gagnol, Izù Troin & Morten Rissberg | In development - 72'
Folimage (France), Les Films du Tambour de Soie (France) | Young adults/adults, 2D Computer, 3D Computer, Drawing, France
"Uncanny Stories" is a horror anthology of short stories from famous writers adapted in animation by directors who are mad about genre films. The works of Laura Kasischke, H.P. Lovecraft and Jean Ray alongside the Brothers Grimm, William Tenn and Edgar Allan Poe all haunt the screen in a world of horror, fear and angst. You'll encounter a young girl who hates her stepmother so much she wants her dead, two young hikers who cross paths with a strange old woman, an explorer trapped by terrifying forces from a distant past, a man driving down a country lane on a rainy night, an endless nightmare, a lighthouse in a storm. Transgressive and poignant stories that tap into your innermost fears. Adaptation from If a stranger approaches you by Laura Kasischke
15) White Plastic Sky, Tibor Bánóczki & Sarolta Szabó | In production - 110'
Salto Films and Media Productions (Hungary), Artichoke (Slovakia) | Young adults/adults, 2D Computer, 3D Computer, Drawing, Hungary/Slovakia
In a world without animals and plants where the laws of human survival are cruel, a young man wants to save his wife and forced to break the rules he served before.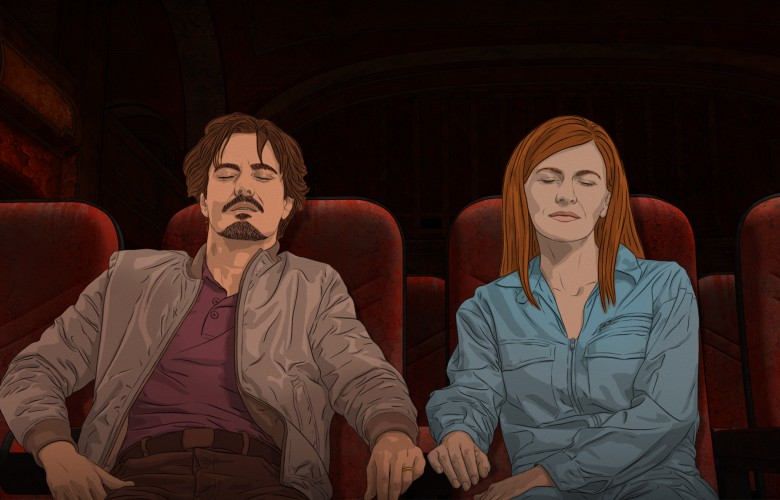 16) Winnipeg, Seeds of Hope, Elio Quiroga & Beñat Beitia | In development - 80'
Dibulitoon Studio (Spain), El Otro Film (Chile), La Ballesta (Spain), MIDRALGAR [Marmitafilms] (France) | Young adults/adults, 2D Computer, Spain/Chile/France
At the end of the Spanish Civil War, almost half a million people moved by fear of reprisals to France. A hundred thousand of them were children. The French Government overflowed by the human avalanche, put them in improvised refugee camps. Chilean poet Pablo Neruda, former consul in Spain before the war, convinced the President of Chile to save more than two thousand refugees. The film tells the story of Julia, a little girl that escapes Barcelona with his father, a young widower. They embarked on the Winnipeg, a ship chartered by Neruda. That saved them from a dark future in Europe. Now, she is "a daughter of Neruda", as the descendants of the 2,200 refugees call themselves.
17) Your Spotted Skin, Daniel Nocke, Stefan Krohmer & Thomas Meyer-Hermann | In development - 90'
Studio FILM BILDER (Germany), Raumkapsel, Schmidt & Stein-Schomburg (Germany) | Young adults/adults, 3D Computer, Germany
While stressing out over her final exams, Antonia the Cow meets the night watchman, Kurt the Lion. They fall in love, but their relationship is met with great skepticism by the world around them. Antonia's farm animal roommates have little time for these predatory posers from the wild, while Kurt's pride still view themselves as the kings of the jungle and can't understand why he'd choose a cow as a partner. When a sheep goes missing, suspicion falls on the carnivorous Kurt...
CARTOON Movie takes place 9-11 March 2021 in Bordeaux, France.
SIGN UP: Want to read more free articles like this? Sign up for Our Newsletter