Animarkt Stop Motion Forum 2022 Programme: From 'The House' to 'The Night City'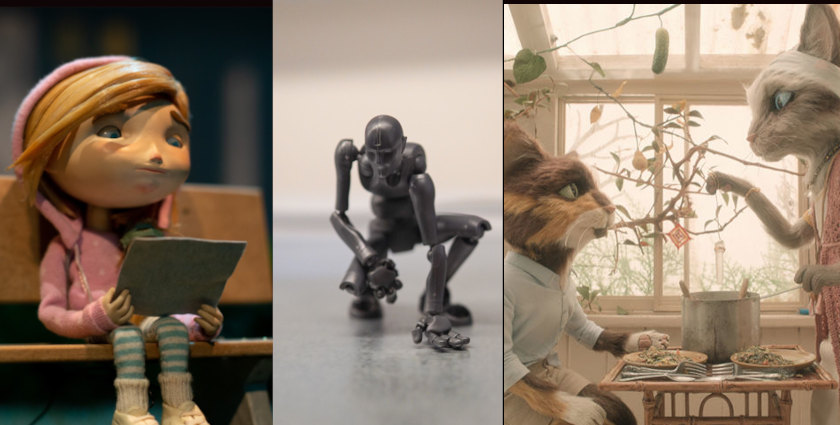 ANIMARKT Stop Motion Forum, one of the most important stops for stop-motion animation projects, starts in a hybrid form (onsite and online) on 5th November for four days. This year, it hosts, among others, creators associated with productions such as "Pinocchio" by Guillermo Del Toro or "Isle of Dogs" by Wes Anderson. 
Taking advantage of the experiences we have collected, we want to use online tools to create a platform with materials that can be used. Direct meetings in Łódź, which open the door to an international career for many creators, remain crucial to us. Since the very beginning, the objective of the forum has been to integrate the animation industry and make it easier for beginner creators to start their journey - Agnieszka Kowalewska-Skowron and Paulina Zacharek - Animarkt Stop Motion Forum organizers
The program is comprised of three main sections: MASTERS, PITCHING, and BUSINESS.

In the MASTERS section, participants will choose from as many as five masterclasses. How to present real stories in animation will be discussed by Norwegian director and animator Mats Grorud, whereas Ana Chubinidze will share the secrets of making puppets using the cut-out technique.

Hector Fausto and Jonatan Guzman from Polar Studio will talk about visual effects in stop-motion projects and how VFX helps them implement a director's vision. Angela Poschet will talk about her latest production entitled "The House" prepared for Netflix.
The last masterclass related to building an audience will be conducted by Ilan Urroz working on the animation entitled "The Inventor."

Workshops will also be organized. The first one will be prepared by Christophe Erbes and will deal with the topic of developing a series for children. The other one on animating characters will be conducted by Thiago Calçado.

The Masters section also involves discussions on trends. This year, they will focus on the green production of stop motion animations, the market for distribution of animations after the pandemic, and the position of women in the animation industry. This part of the forum will be topped out with Ask the Expert, which is a series of consultation meetings between experienced practitioners and young creators.
Pitching, which is a competition section of ANIMARKT, provides artists with an opportunity to present their projects to a group of experts from the world animation industry, gain partners and win prizes that will make it easier for creators to produce their film
This year, 15 short projects will compete for, the amount of PLN 60,000 in the form of an in- kind co-production contribution funded by the Audiovisual Technology Center, professional accreditation for MIFA 2023, prizes funded by APA Lab or Animond as well as Dragonframe 5 software.
The full list of projects
Short film projects in development
A Visualization of a Cut, dir. Claudia Munksgaard-Palmqvist, prod. Lana Tankosa Nikolic, Late Love Production, Denmark
Carmela, dir. Vicente Mallols, prod. Leticia Montalvá, Pangur Animation Coop V, Spain
Caustics, dir. Luís Soares, prod. Mário Gajo de Carvalho, Filmes do Gajo, Portugal
CHITU, dir. Michela Anedda, prod. Francesca Floris and Fabrizio de Palma, Flora's room, Italy
Dawn Chorus, dir. Lina Kalcheva, prod. Michelle Brøndum, Jante Films, United Kingdom
Embroidering Body, dir. Alejandra Jaramillo, prod. Ximena Araya, Gigante Azul Producciones, Chile
In Thousand Petals, dir. Louise Bongartz, prod. Bastien Martin, Camera-etc, Belgium
Hatker, dir. Alejandro Ariel Martin, prod. Florencia Pilotti, Bloom Produccion Audiovisual, Argentina
Houston, dir. Carina Zidan, Bulgaria
In Their Own Flesh, dir. Ana Maria Vallejo, prod. Grit Wißkirchen, Mideu Films, Germany
Joko, dir. Izabela Płucińska, prod. Grzegorz Wacławek, Animoon, Poland
Mosntruo Comepalneras, dir. Juan Camilo Foonegra, Dipacho, Colombia
Nugget, dir. Jelle Janssen, The Netherlands
Salted skins, dir. Nicolas Fattouh, prod. Corinne Destombes, Folimage, Lebanon
"To Every Town...", dir. Olga Ti, prod. Michael Margulis, KAPI animation studio, Ukraine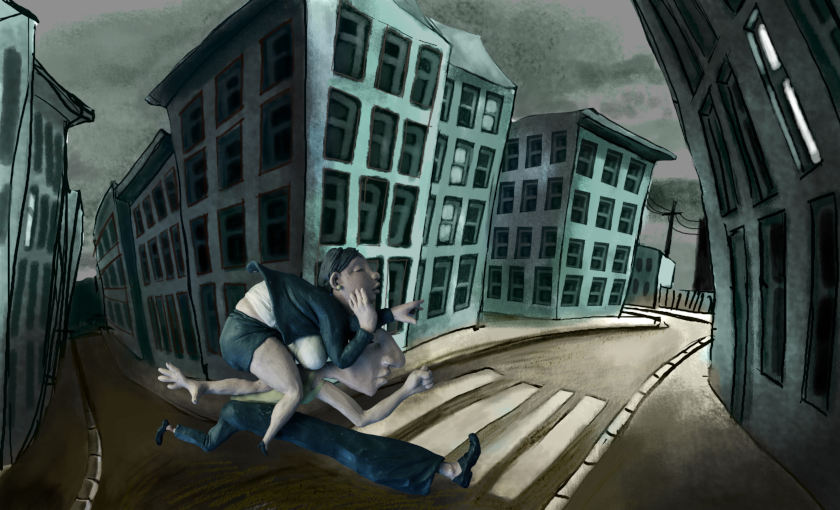 Joko
 Full-length projects and series made in stop motion technique (in development, production or already finished).
Worldoscope, dir. Ana Martin, prod. Karina Fuentes, MOCO STUDIO, Argentina
Prout, dir. Marc-Henri Wajnberg, prod. Marc-Henri Wajnberg, Wajnbrosse Productions, Belgium
Faulas, dir. Michela Anedda, prod. Nicola Contini, Mommotty srl, Italy
Labra Cadabra, dir. Julia Titowa i Olga Ti, prod. Michael Margulis, KAPI studio, Ukraine, Lithuania
Sissi & Ceasar, dir. Gabriela Villalobos i Sebastián Bisbal, prod. Allan Bortnic, Tres Tercios, Chile
DR HAU, dir. Joanna Jasińska Koronkiewicz, prod. Anna Mroczek, LIKAON, Poland
The Inner Life, dir. Vicente Mallols, prod. Leticia Montalváv, Pangur Animation, Spain
Christmas Star, dir. TBC, prod. Kazimierz Wierzbicki, KAZstudio, Poland
Ballad of the Phoenix, dir. Arturo Ambriz / Roy Ambriz, prod. Marta Hernaiz Pidal / Arturo Ambriz / Roy Ambriz, Cinema Fantasma, México
Hain, dir. Alejandra Jaramillo, prod. Paulina Sanhueza, Gigante Azul Producciones, Chile
It's The Moon!, dir. Jorge Alberto Vega Rivera, prod. Ángela María Revelo C., La Valiente Estudio, Colombia
Babu in the Night City, dir. Petr Vodička, prod. Radim Procházka, Kuli Film, Czech Republic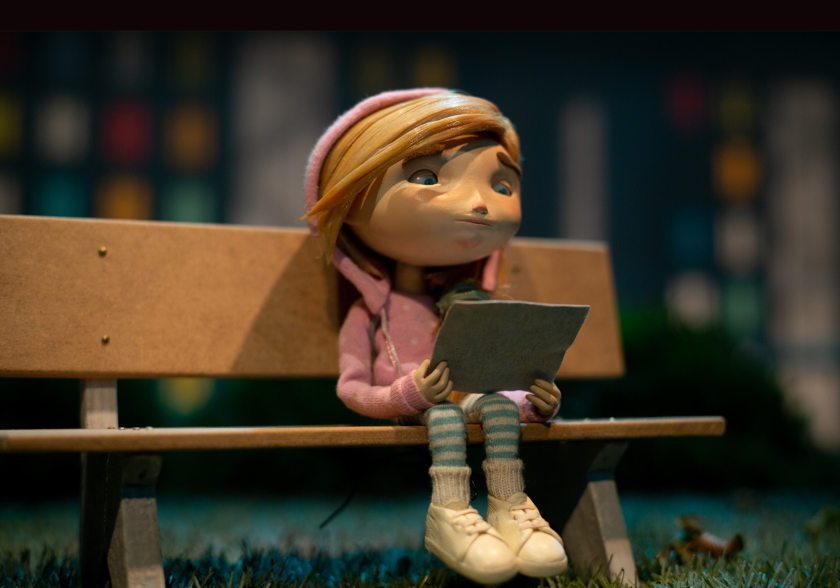 Baby In the Night City
Radiator IP Sales Distribution will provide advisory services in the field of international distribution for a selected project. For the very first time, the best feature films and TV series which will compete at ANIMARKT Stop Motion Forum for qualified for Kids Kino Industry 2023, a professional accreditation for MIFA 2023 in Annecy, an Animond award as well as Dragonframe 5 software.
The BUSINESS section, which facilitates networking meetings with the participation of the most influential people in the industry, will have a special spot in the program. Traditionally, there will also be industry breakfast meetings, fast forms, 15-minute Match&Meet, and Meet Your Partner meetings, which are networking meetings with producers.

A portfolio review, as part of the Job Fair, will familiarize young creators with the system of selecting employees in movie studios. Interviews with selected creators will be conducted by representatives of well-recognized studios such as 5 A.M. Studios, Beast Animation, LAIKA, MAUR Film or Nukufilm.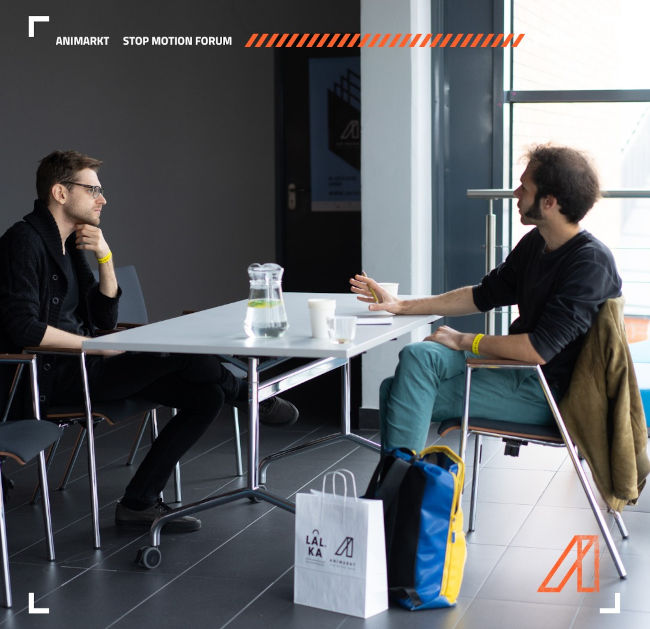 Important details:
Registration cost: EUR 25 and EUR 10 for students. This year, for the first time it will be possible to purchase a combined ticket for ANIMARKT Stop Motion Forum and CEE Animation
Forum at the price of EUR 35. The price of the combined ticket for students is EUR 15. 

ANIMARKT Stop Motion Forum takes place 5-8 November 2022. It is co-financed from the funds of the International Visegrad Fund, by the Minister of Culture and National Heritage and co-finances by the Polish Film Institute. Creative Europe Desk Poland is a partner of the event. The main partners of ANIMARKT Stop Motion Forum 2022 are EC1 Łódź – the City of Culture and Łódź Film Commission as well as the Strzemiński Academy of Fine Arts in Łódź.
SIGN UP: Want to read more free articles like this? Sign up for Our Newsletter
Read More About: