CEE Animation Forum 2020: The Participants Talk
CEE Animation Forum goes online (6-8 October 2020) this year, but this hasn't precluded a vibrant atmosphere. From the projects selected (find them all here) , we picked up three participants to tell their own experience of the project and pitching forum in general.
We present Karolína Davidová (13ka, Czech Republic), Dino Krpan (Diedra, Croatia), and Heather Millard (Compass Films, Iceland).
The three projects here are:
1. Love, Dad / Váš táta, p. Karolina Davidova, 13ka (Czech Republic), d. Diana Cam Van Nguyen (Czech Republic, Vietnam) - short film project
2. Cricket & Antoinette / Cvrčak i Mrvica, p. Dino Krpan, Diedra (Croatia) d. Luka Rukavina (Croatia) - feature film project
3.  Ormhildur the Brave, p. Heather Millard, Compass Films (Iceland), d. Thorey Mjallhvit (Iceland) - TV animation series project
ZF:  What is the motivation of seeking co-production, apart from the obvious, financial reasons? How would the project benefit creatively from co-production?
Dino Krpan, Cricket and Antoinette: Our project would benefit by involving talented animators and visual artists in production, getting the better overall result.
Heather Millard, Ormhildur the Brave: The motivation for us in terms of co-production is two-fold, both creative and financial. We look for partners that have a strong track record in producing high-quality 2D animation and can also be more than a servicing partner. We want to work with partners that are inspired by the project and that can bring something to the table too, whether that be in terms of the scripts, designs or animators themselves. In addition to this, we look for partners that can relate to the project on a cultural level, how do they connect with the mythology or themes of the story and if the story can resonate in their territory also. This allows for the universe to expand at a later stage to widen the mythological elements beyond the Nordic region.
Karolína Davidová, Love, Dad: For me co-production brings the project a partner who has access to new audience and know about talents and sources a sole producer would never ever reach. For a content with universal topic, coproduction makes perfect senses for me and I look forward to discovering this co-pro world more.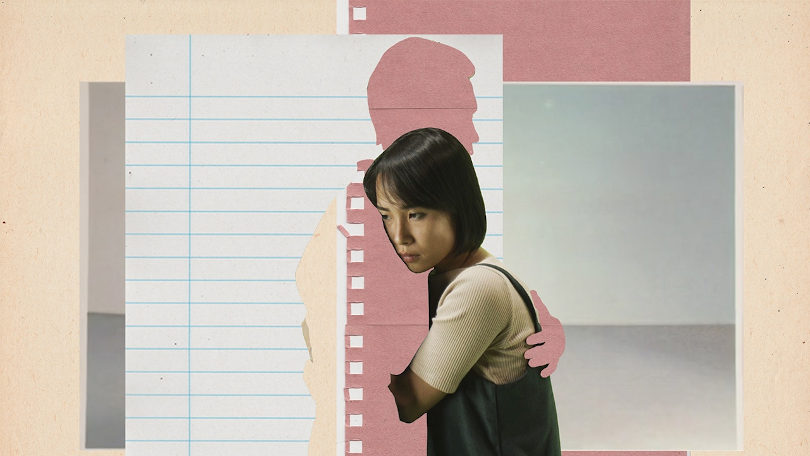 Love, Dad

ZF: How do you conceive of pitching forums (and CEE Animation Forum)? Is it an industry opportunity, a creative challenge, a chance to learn?


Karolína Davidová, Love, Dad: It is a great opportunity to formulate in what stage our projects are and what our company actually search for. And then the chance to get it all. Also, it is nice to meet kindred spirits))
Dino Krpan, Cricket and Antoinette: Pitching forums are great places to make your project visible in the professional community. Either you need partners in co-production, or possible distributors, you are creating your network of contacts through such events.
Heather Millard, Ormhildur the Brave: Our main reason to pitch Ormhildur the Brave at forums such as Cartoon Forum and the CEE Animation Forum this year, as well as Cinekid last year also is to meet with potential collaborators and financiers. It's of course a challenge to present your project on a stage or online to industry professionals from across the world, but it has the potential to be very rewarding and well worth the opportunity. We hope to gain interest from broadcasters and streamers for our series as well as strike up conversations with sales agents and additional studios.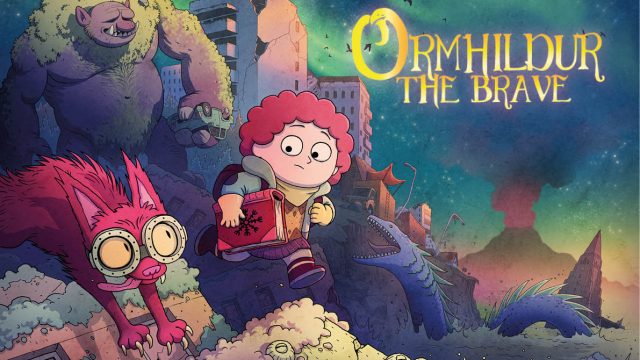 Ormhildur the Brave

ZF:  Describe briefly why you think your project is important.

Heather Millard, Ormhildur the Brave: Ormhildur the Brave is a pre-teens series that has been developed from Icelandic and Nordic mythology, the designs and colour palette have been developed from Icelandic nature and the old Sagas and the designs created in a commercially appealing way. We have combined culture and commercial viability in an adventure/fantasy series that at its heart is an important climate fiction for kids. The story has a lead female character called Ormhildur whose bravery grows through the series and ultimately is the one to find a way for humans and nature (or in her world mythical monsters) to live together in harmony.
Karolína Davidová, Love, Dad: Our short Love, Dad shares intimate topic. Through personal approach of animated documentary, the film addresses young people and adults with a universal topic of a father-daughter relationship. Diana the director goes back to their family history and tries to understand why her father left them in order to have a son. Their story happens in the context of 90s Vietnamese immigration into Europe and the clash of Vietnamese and European cultural perspectives. For me, the core of Diana´s story is that at one moment we might realize that our parents can make mistakes or things we just don´t understand. And if we accept this gap, we can get closer again.
Dino Krpan, Cricket and Antoinette: Our project is the first Croatian 3D animated feature. It has a goal of reaching international young (7-9 years) and family audiences with a positive story. It teaches kids to find the harmony of work and fun in their lives.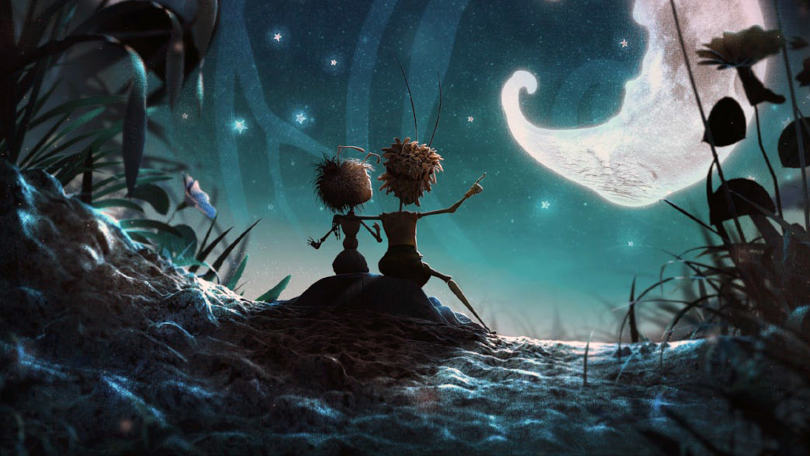 Cricket and Antoinette
SIGN UP: Want to read more free articles like this? Sign up for Our Newsletter
Read More About: