Realism and Adventure: Annecy MIFA Feature Film Pitches 2021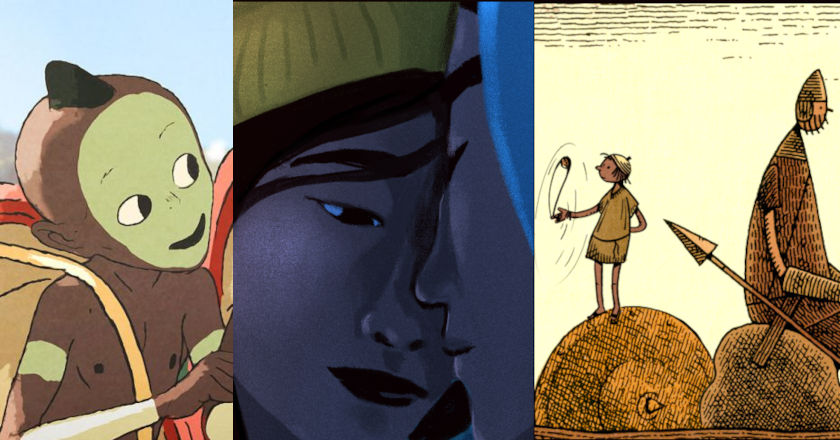 Here's realism and even more realism. It seems that the present world in either its autobiographical (In Waves), reality-inspired (Annah la Javanaise, Hanta) or even in its mythical form (Goliath and me) looms large over the 8 animation feature film projects that were pitched during Annecy MIFA 2021.
Animation has the immediate effect of engrossing a story, and the creators of this selection know that very well; still, they prefer to use this tool in a calculated way, in order to bring their own truth to the audience -more clearly and distinctly.  They are all of them stories of agents who fight in all sorts of ways to get themselves heard, to survive and co-exist. 
Here's the lineup:
Annah la Javanaise Animation du Monde, Director, author / scriptwriter: Fatimah Tobing RONY, Graphic creator: Ariel VICTOR | Country: Indonesia
Producer, director and screenwriter Fatimah Tobing Rony has already shown at Annecy with her short film with the same title, "Annah la javanaise".  In its feature film format, it tells the story of a thirteen-year-old girl trafficked and sent to France as a model and an escort for French painter Paul Gauguin. This is the first act in a journey which involves an escape into a travelling circus (with Annah disguised as a boy), only in order for her to encounter other misfits and enemies as well. Based on real events and with a compact and distinctive visual design, the 2D animation project aims to tell the stories of women which havestill not being told.
Flow, Director, graphic creator: Gints ZILBALODIS, Author / Scriptwriter: Gints ZILBALODIS, Matiss KAZA, Ron DYENS | Country: France, Latvia
Latvian Gints Zilbalodis is now ready for his second feature film, Flow, using handheld camera techniques in Blender -to tell a story of survival and comradeship. A Cat needs to face his strongest fears when he has to team up with other animals in the midst of a catastrophe. This animal story is here tuned to an immersive environment itself, and won't follow the traditional Disney/Pixar animal stories route. Much-awaited.
Goliath & Me, Director, graphic creator, author / scriptwriter: Michelle KRANOT, Uri KRANOT | Country: Denmark, France, Germany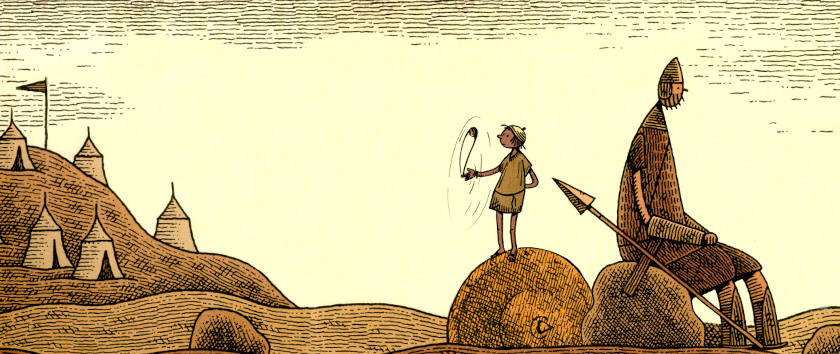 Michelle and Uri Kranot (Nothing Happens, The Hangman At Home) resurrect cinematically the biblical myth of Goliath (and David) from the standpoint of the giant himself. Based on the eponymous graphic novel of Tom Gauld, the film has young Asher imagining himself a big battling hero -before he is assigned the task of becoming the shield bearer of the famous Philistine Goliath. Incidents, funny and dramatic, start taking place from then on in the family animation feature, which is characterized by its creators as 'a message of compassion'. It would be exciting to see how this modern parable of the human need to understand (yet with a definite locale specificity and a slick design) will unfold on screen.
Hanta (Animation du Monde) Director, author / scriptwriter: Emilio RAMOS, Graphic creator: Salvador PARRA, Juan Antonio SANCHEZ-RULL | Country: Mexico
The Czech writer Bohumil Hrabal is justly celebrated for novels such as "Closely Watched Trains" and"I Served The King of England" (both turned into live-action features). Mexican director Emilio Ramos now undertakes an adaptation of "Too Loud A Solitude" (1976), and builds the central character of Hanta, a 70-year-old likeable fellow who loves the books he has to destroy due to censorship. At the same time, the real Bohumil starts writing his own novels. The 1968 Prague Spring, and a visually rich environment with its brush strokes in 3D & 2D animation create promises of a highly intense-and relevant project.
In Waves, Director, graphic creator: Phuong Mai NGUYEN, Author / Scriptwriter: Fanny BURDINO, Samuel DOUX | Country: France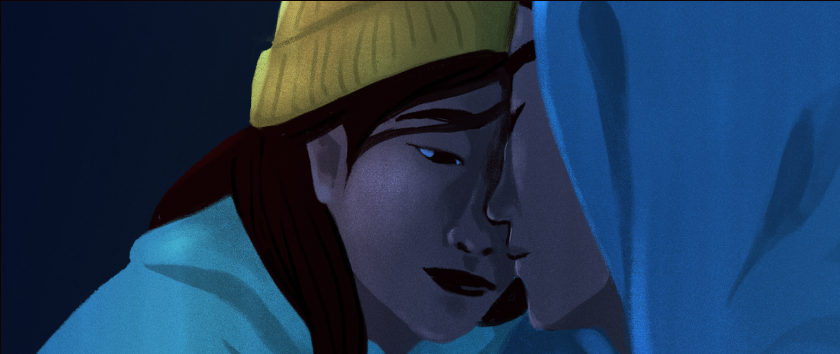 Phuong Mai Nguyen (Chez Moi) directs an adaptation of the autobiographical graphic novel 'In Waves' by AJ (scriptwriters: Fanny Burdino, Sammy Doux). The graphic novel details the trials and tribulations of a Los Angeles love affair between AJ and his girlfriend Kristen, marred by illness. Both sober and warm, the 2D/3D project looks like a really honest attempt to capture human empathy in relationships.

Porcelain Birds, Director: Max PORTER, Ru KUWAHATA | Country: France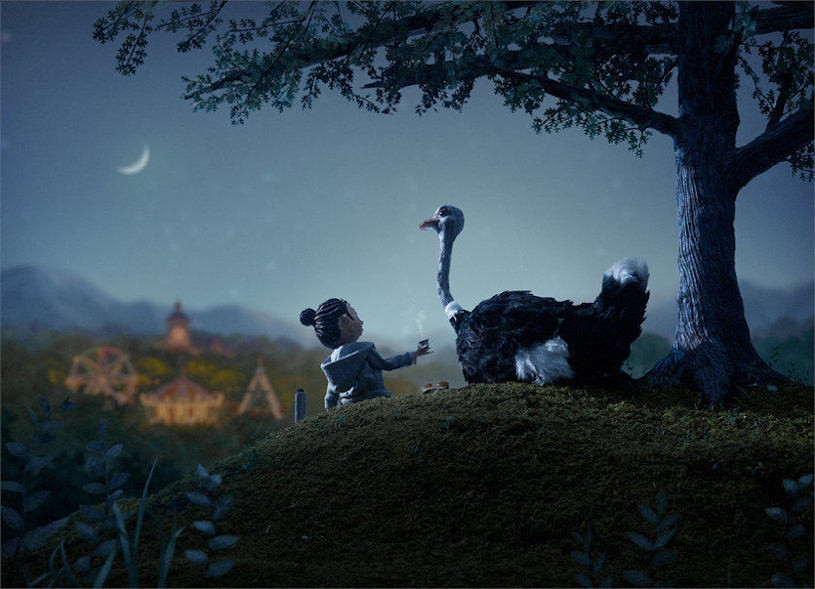 The first feature by Ru Kuwahata and Max Porter (Negative Space), the stop-motion/3D Porcelain Birds is a story of assimilation, and a very contemporary one. Kayo, a Japanese foreign exchange student, comes to California as part of an exchanged programme funded by American billionaire Henry Hughes. A bit of magical realism (Ostrich-san) helps her find the way and make friends -only for her expectations to be overturned. This is both a complex and a fascinating premise, and the directors promise an adventure of "being thrown into your a world and finding your own means to survive", in realistic yet subtle movements.
Sidi Kaba et la Porte du retour, Director, graphic creator: Rony HOTIN, Author / Scriptwriter: Jerome PIOT | Country: France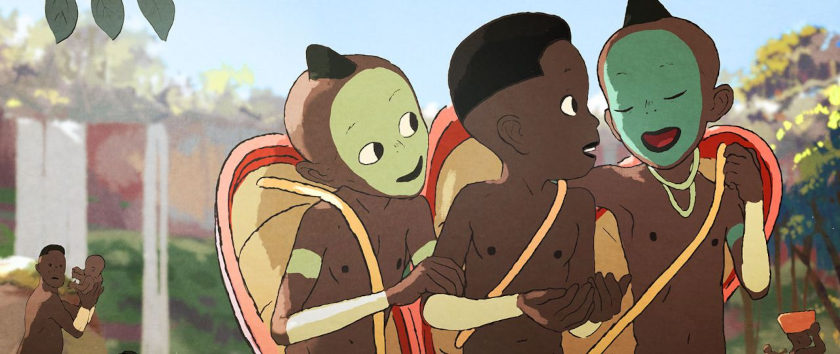 Producer Sébastien Onomo (Funan) and Gobelin graduate Rony Hotin (The Lighthouse Keeper) team up for a family journey amidst slavery; Sidi Kaba crosses the ocean to find his brother kidnapped on a slave ship, and then fight for survival. An adventure with impressionistic visuals, and a colorful universe to counteract the harsh theme -a story to behold.
The Dragon's Treasure (Animation du Monde(, Director: Ashkan RAHGOZAR, Graphic creator: Sabina KIPA, Farid SEPEHR, Babak GHARIB, Author / Scriptwriter: Ashkan RAHGOZAR, Aida NOSHALI| Country: Iran, Canada
Iranian Ashkan Rahgozar (The Last Fiction) moves into his second feature, with drought and the political failure to cope with the problem as the background for his story of a little girl. An 8-year-old girl named Sayeh, to save her village from a dragon and get access to the water resources. The 2D animation film is based on old folktales and looks energetic enough to capture its family audience.
SIGN UP: Want to read more free articles like this? Sign up for Our Newsletter