"We Want to Popularize Quality Films for Children and Facilitate Their Production: Interview With Maciej Jakubczyk (Kids Kino Industry)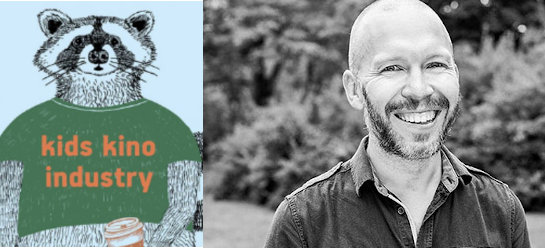 Kids Kino Industry is an international co-production forum for films and series aimed at the children's market, organised by the Education Department of New Horizons Association. We focus on presenting projects from Central and Eastern Europe as well as the Baltic states. The goal is to create a meeting place where European professionals can exchange ideas, experiences and develop new content for children. As the organizers say, "we want to create a space that will help connect projects with potential co-producers, distributors, sales agents, broadcasters and film funds" The programme includes pitching sessions, workshops, masterclasses, 1:1 meetings, Consultants Tables, market presentation and many other activities. This year's extended programme included five free weekly webinars (24th August – 21st September). The pandemic led to the online placement of Kids Kino Industry (29 Sep - 1 Oct 2020).
Maciej Jakubczyk is Head of the Education Department of the New Horizons Association.
ZF: Can you briefly describe the network of activities around Kids Kino industry and its change from the ? Also, why the change from the former Warsaw Kids Forum? What were the objectives you wanted to achieve with this new Kids Kino Industry model?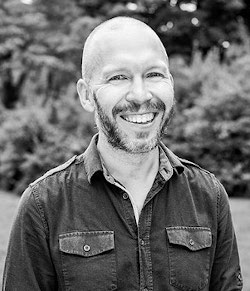 MJ: Our aim is to work with films for younger audiences in a 360-degree approach. Generally speaking, we want to popularize quality films for children and facilitate their production. We developed a set of synergetic projects that allow us to approach this in a powerful way. When we take a film for distribution in Poland, we premiere it at the Kids Kino IFF, whose main competition entries are screened not only in Warsaw but also in 20 satellite cities. Then we do regular distribution work with theatrical releases, and so on. And for the remaining period of the licence, the film is shown in cinemas or internally at educational screenings.
As for facilitating production, our main aim is to upgrade the quantity and quality of features and series for kids in Central, Eastern and Southern Europe. First, we work with writers and producers on scripts in our Kids Kino.Lab, and then we show the developed projects to the Decision Makers at the Kids Kino Industry (together with projects from outside the workshop). It's important that we focus at the Industry on projects from the CEE region and that the Decision Makers come from countries that produce good-quality family movies. At the same time, we are open to projects from Western Europe and DMs from the CEE region. We changed the name of the forum to strengthen the umbrella of the Kids Kino IFF as a mother project for all our initiatives.
ZF: Has the content for children changed over the years? In terms of the topics covered or people involved etc.?
MJ: Yes and no. In terms of topics, a number of refugee films were produced about 10 years ago and this topic is now coming back. A few years ago, we also saw the start of the era of girls gaining inner strength to deal with the world. For a couple of years, it seemed that every project involved some kind of dysfunctional family – as a distributor we even named one year as the year of dead mothers – and in pre-selection for the festival and the Lab we had over 10 films or projects where the father was left alone with the kids. A change has also been visible with series – producers are trying to develop much more universal projects that could fit onto SVOD platforms – and in some countries I must admit they are evolving really quickly.
ZF: What is the place for animation in the Kids Kino Industry alongside live-action projects? Is there  a quota for animation projects versus live-action projects selected at the Kids Pitching Forum and the Kids Kino.Lab? Any criteria that you think are important for future animation applicants to know about?

MJ: Animation is a tricky thing, especially since we are focused on projects from the CEE region where financing a feature animation of the proper quality is really a challenge. From the other side, animations can be more universal than live-action movies so it is more natural for them to be co-produced, and they mostly have more commercial potential. That's why one of our tutors in the Lab is Philip LaZebnik – writer of such films as Mulan and Pocahontas. This year, all the participants of the forum can book a consultation with Philip and our tutors from the Kids Kino.Lab. As for the Industry, our goal is to invite to the event the right co-production partners for the pitching producers. And these links have been successfully created over recent years – for instance Captain Morten and the Spider Queen, where an Estonian producer cooperated with an Irish partner, or Marona's Fantastic Tale, which was a Romanian-French cooperation. Or Fritzi: A Revolutionary Tale, where a German producer worked with partners from several countries, including the Czech Republic.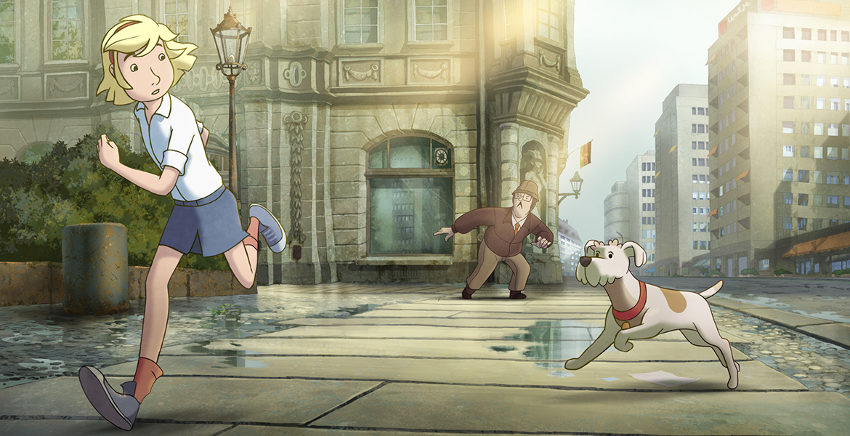 Fritzi, A Revolutionary Tale
ZF: Would you advise an applicant to apply to the Kids Kino.Lab training programme first, before sending their project to the Kids Pitching Forum? These are independent calls, but is there a right order of submission here?
MJ: The Kids Kino Industry is taking place 3 weeks before the deadline for the Lab. We would advise producers to take part in the individual project consultations which we organise during the forum with a wide range of great consultants. The Kids Kino.Lab is aimed at teams: producers and scriptwriters who would like to develop their project (full-length film or series) from a short synopsis to a second draft of the script.
ZF: In the 2020 pitching selection, I saw many projects from Eastern European countries, in addition to Poland, such as Georgia and Ukraine. Are there any specific measures addressed towards those countries or would those projects be submitted and selected anyway?
MJ: At the end of the day, we want to present projects with potential so we do not have any specific measures. We created this forum because we noticed there is still a space in the co-production forums market and from the very beginning we wanted to focus on CEE countries, which is where we concentrate our research and promotion. We want to encourage co-production and cooperation links in the region. It was also our idea to give a space to those countries that are not often represented at existing forums and make an added value out of it.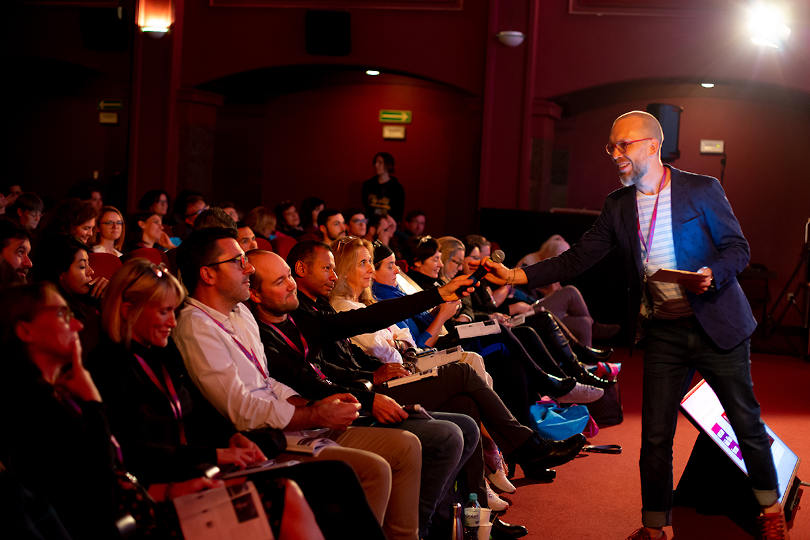 Kids Kino Industry / Photo: Alicia Szulc
After 3 years, we can see the interest among Decision Makers in coming to Warsaw to search for new content and markets. And projects from places that produce a lot also have an opportunity to contact Decision Makers that are not easy to approach or to find a minority co-production partner.
ZF: What is the future for projects selected by the Kids Kino Industry/Kids Kino.Lab after they have been pitched/presented? Do you get any feedback from successfully financed and finished projects?
MJ: The list of projects that manage to get made into finished films is already pretty long and it's continuing to grow. One well-known project coming from our Lab – Double Trouble – became the most popular family film in Polish cinemas. Its sequel – also developed at our workshop – is about to be released and will be screened in the main competition at the Kids Kino IFF. There are also two other Lab projects currently in post-production. We ourselves distributed four films that were pitched as a work in progress at our forum and, of course, more projects have been completed or are at an advanced stage of production. We are always happy to see how relations between partners that meet at our forum develop into cooperation over time. From a local perspective, we can also see that step-by-step the forum is creating more general interest in this genre.
ZF: How do you find the European industry and the market for children's content? Production (and animation production) may be thriving, but is it the same case with distribution? Is it more varied and inclusive now than 5 or 10 years ago, or perhaps dominated by a few players in the market?
MJ: There are a few levels within this industry. There are, of course, those extremely successful British production studios that have been doing well for ages and keep doing so. Then there is a growing number of animated European projects that become a success on a medium budget – this segment is definitely growing pretty rapidly.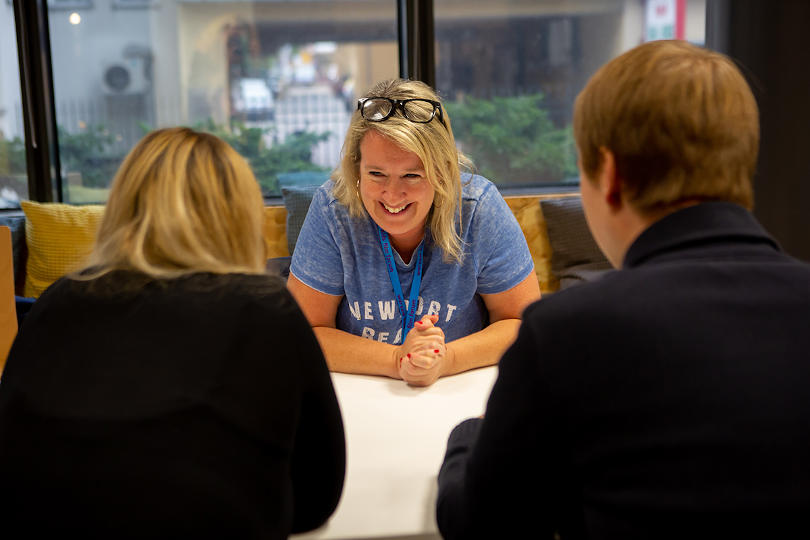 Kids Kino Industry / Photo: Alicia Szulc
And there is also this pretty large number of projects that are intended to be small or local, which I personally like the most as a festival organiser and educational distributor. This market, from my perspective, is more or less sustainable and exists thanks to financial support. In terms of distribution, there is also a growing range of organisations that are finding the way how to introduce those movies to their audience. Over the longer term, therefore, we will be able to see 20,000-40,000 cinema admissions for rather niche projects.
ZF: This year, the Kids Kino Industry will be held online due to the pandemic. Do you think this is an unavoidable action that needs to be taken or is it also an opportunity to connect with a different audience in a different way? And do you think it will affect the decisions for next year's edition?
MJ: It's both – but it's definitely unavoidable. Most industry members only travel if they really have to. There was the success of Venice, which was well-organised and had a number of people attending, but in general people are afraid – if not of the virus, then the threat of not being able to return home because of quarantine. And this is an opportunity – we can broaden our programme to give people more choice about what they want to attend and which project pitchings they want to watch. Some people who were hesitating about coming to Warsaw have now accepted our invitation since participation is less time-demanding. It's still too early to say how this experience will influence our activities in the future but my intuition is that in many projects this online dimension will be more present than previously.
ZF: What would be your biggest challenge as Head of the Education Department of the New Horizons Association in guiding, along with your partners, the Kids Kino Industry? And what is your not-so-distant dream for the associated events and actions?
MJ: The biggest constant challenge we face is keeping up with the rapidly changing market in order to understand fully how we can be useful for the industry. There is a huge change happening right now in terms of the influence of SVOD platforms – how they cooperate with producers, what their changing needs and ways of developing content are, how they cooperate with existing parts of the business like sales and distributors, and so on. My main role in the organisation is to create a synergy between our projects to make them more supportive of each other to reach our general goals. I have a very simple but idealistic dream: at the end of the day, I hope that our initiatives will help to create meaningful movies for children which will be widely distributed and manage to change something – no matter how small – in the lives of some families.
This year Kids Kino Industry will take place online from the 29 September – 2 October 2020.
SIGN UP: Want to read more free articles like this? Sign up for Our Newsletter
Read More About: