Kids Kino Industry Selection: 15 Animation Projects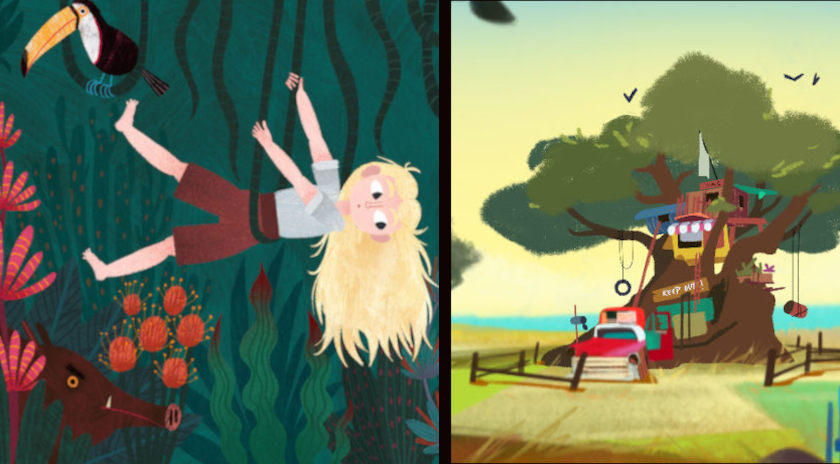 The Kids Kino Industry Forum, established five years ago, purports to bring the best in children's audiovisual content both in live-action and animation.
This year's event (28 Sep - 1 Oct 2021) will be hybrid, both in Warsaw and online for accredited professionals to attend. Its selection (out of 71 submissions) consists of 8 live-action, 12 animated, 1 animated/transmedia, 2 live-action/animated projects and 1 documentary, and is made up of 12 films and 12 series, all together from 19 different countries. The selected projects are at different stages of production and will be presented within three sections: In Development (17*), Work in Progress (6) and Market Presentation (1).
The initially 21 selected projects will join three previously chosen projects which won the opportunity to participate in the Kids Kino Industry forum. The projects "No Happily Ever After" (Czech Republic) and "The Olive Bunch" (Cyprus) were included in the line-up after being selected at the CEE Animation Forum, while the Finnish series "Game of Minds" (Finland) was selected from M:brane.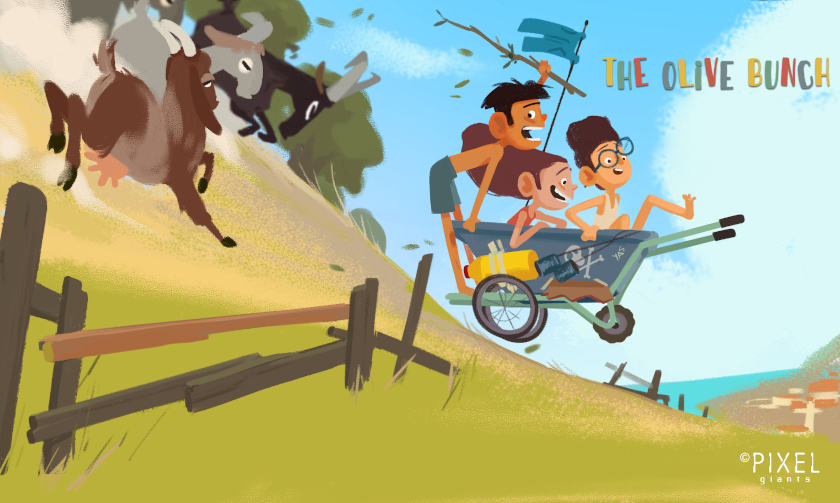 The subject matter covered by the selected titles is very wide-ranging, with projects based on bestselling books and a live-action sentimental comedy for children with puppets, a colourful adventure film inspired by the extraordinary life of the explorer Alexander Laime, who spent an incredible time together with his family in the Venezuelan jungle in the 1950s, or a musical set in Yugoslavia after the collapse of the Berlin Wall, through to an animated series looking at climate change, diversity and an inclusive and conscious society, a humorous preschool series on how to deal with your emotions, and a documentary on puberty.
List of the selected projects:
IN DEVELOPMENT
 "The Adventure of Fram the Polar Bear" – Duo Animation Production, animated/transmedia film, Romania
 "Anton Starflashman" – Heimatfilm GmbH + CO KG, live-action/animated film, Germany
 "Dad's Red Dress" – Lunar Pictures, live-action series, Ireland
 "Eureka" – Becklow Films Ltd, live-action series, UK
 "Girls' Stories" – Pinot Films, documentary film, Poland
 "The Happy Ones" – Atom Art, animated film, Latvia
 "Hello Terra" – Studio Sonica, animated series, Poland
 "Lampo – The Dog That Rode The Trains" – K&K Selekt, live-action film, Poland
 "My Name Is…" – Blaue Pampelmuse, animated series, Germany
 "Nine Lives Left" – Wild at Heart, animated film, Greece
 "No Happily Ever After" – Helium Film, animated series, Czech Republic
 "The Olive Bunch" – Pixelgiants, animated series, Cyprus
 "Puppets Saving Television" – Jaka produkcija, live-action film, Croatia
 "Rainbow Hunters" – Lunes Animation Studio, animated series, Chile
 "The Talentless" – Prikaz Film, live-action film, Republic of Serbia
 "The Tales of Franz" – arx anima & NGF Film, animated series, Austria
 The Wawies" – Imagic TV, animated series, Spain
WORK IN PROGRESS
 "Game of Minds" – napafilms, live-action series, Finland
 "Hug me. Honeyseekers" – Animoon, animated film, Poland
 "I Accidentally Wrote a Book" – JUNO11 Pictures Kft., live-action film, Hungary
 "John Vardar vs the Galaxy" – Lynx Animation Studios, animated film, Macedonia
 "The Websters" – Fool Moon, live-action/animated film/series, Slovakia
 "Welcome to Mamoko" – Pigeon, animated series, Poland
MARKET PRESENTATION
 "Beanie" – Senca Studio, live-action film, Slovenia
(The title of a 25th project from Latin America will be added to the official selection in due course, in the In Development section, via the established cooperation with comKids+BrLab).
Projects were chosen by the Kids Kino Industry team: Maciej Jakubczyk, Head of the Kids Kino International Film Festival, Katarzyna Janiak, Project Manager, and Viola Gabrielli, Head of Programme, as well as selection committee: Sandra Le Blanc-Marissal, Commissioning Editor at Children & Youth Entertainment, NDR, Debbie Macdonald, Children's Media Consultant & Content Creator, Alicja Grawon-Jaksik, President of the Board of the Polish Producers Alliance (KIPA) and Petri Kemppinen, Consultant & Founder of P1 Kemppinen.
The pitchings and One-To-One meetings are the main core of the programme. The selected projects will be presented to Polish and international professionals from the film and new media industries, including distributors, broadcasters, investors, representatives of VOD platforms, film funds and festivals, as well as potential co-producers, among others.
Although the pitching sessions and One-To-One meetings are the key points in the KKI programme, the event also offers a wide spectrum of masterclasses, workshops, panel discussions, consultations and many other inspiring activities for those attending.
Accreditation will be on sale from mid-August.
The Kids Kino Industry event takes place in Warsaw and online, 28 September – 1 October 2021.
SIGN UP: Want to read more free articles like this? Sign up for Our Newsletter
Read More About: