Michael Frei, Ofra Kobliner, Tomasz Popakul recipients of the APIC residency 2014, Tokyo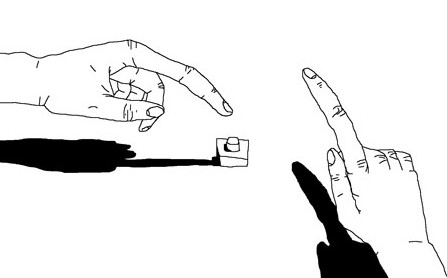 This project, organized by the Agency for Cultural Affairs (Bunka-cho / Government of Japan), is an artist in residence program which aims to provide three outstanding young animation artists from around the world with an opportunity to come to Tokyo and create new works while directly interacting with Japanese animation culture.
The 2014 edition invited creators between the ages of 20 and 35 from all over the world to apply (between July 1st and September 9th), and recieved 274 applications from 60 countries.
Michael Frei (Switzerland), Ofra Kobliner (Israel) and Tomasz Popakul (Poland) were the 3 selected recipients of the JAPIC programme. These artists were selected to participate in the program after a process involving a preparatory selection meeting, first selection committee meeting and second selection committee meeting.
The Swiss Michael Frei has just completed the techno-futuristic Plug & Play, which won the Grand Prix at the 2013 Cinanima festival (Espinho, Portugal). 
Tomasz Popakul has  won the Best New Talent award at the 2013 Fantoche festival for Ziegenort.
Ofra Kobliner is the director (along with Eli Ben David) of the equally minimalistic, black-and-white short In A Clear Mind.
The artists  will spend 70 days living in Tokyo from January 7th to March 17th, 2014 during which time they will each produce a new work of art while participating in various programs including training sessions, screenings, visits to studios and the ateliers of animation artists, and exchanges with educational institutions.
 Emma De Swaef, Caleb Wood and Elli Vuorinen were the 2012 recipients of the JAPIC residence grant .
Read More About: