Shooom's Odyssey Gets International Sales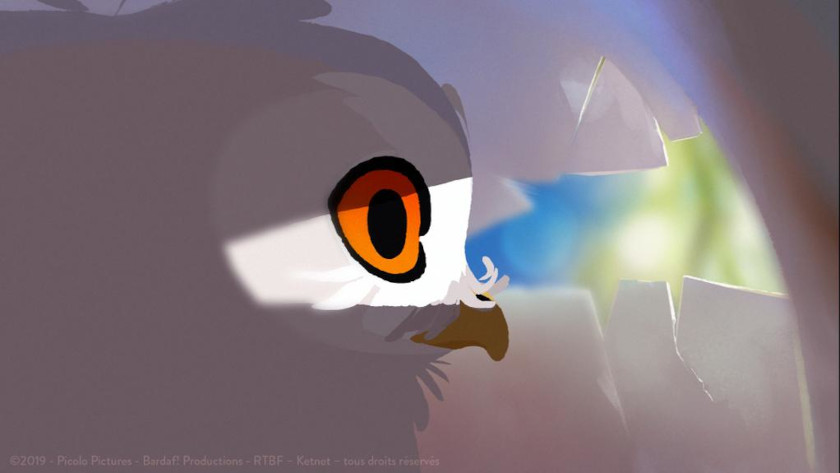 Emmy Award-winning French animation production and distribution company Dandelooo has garnered several sales for the 2D TV Special 'Shooom's Odyssey' targeted at preschoolers.
The independent 2D animation special was the winner of the Crystal Award for Best TV Production at the 2020 Annecy International Animation Film Festival, the best shorts film - Category Up to 6 Years Fiction at Prix Jeunesse International 2020, the Best Animated Short Film for children at ANIMA 2020, Brussels and with 33 international awards and over 70 festival selections.
'Shooom's Odyssey' (1 x 26') produced by Picolo Pictures has found a home with Discovery Kids (Latin America), ZDF (Germany), RAI (Italy), NHK (Japan), Movistar (Spain), Periscoop (Netherlands), Hop! (Israel), Truecorp (Thailand) MomoKids TV (Taiwan) and South Korean educational pubcaster EBS.
Shooom, a baby owl, hatches just as a storm turns the bayou surrounding her tree upside down.  No sooner has she fallen from her nest, the little fledgling totters off into the mangrove, pushing a second egg from the brood along with her.  Come hell or high water she is determined to find a mother… even if that mom turns out to be an alligator or a raccoon!  As she embarks on this dangerous journey through the mangroves, she encounters a series of wild animals before falling in with Walter and Rosie - two children determined to save her.
This cute little female owl has captured the hearts of people from all over the world thanks to the wonderful talent of creators Julien Bisaro and Claire Paoletti. We hope that she continues to garner many more.  We are so proud to be a part of their great adventure - Emmanuèle Pétry Sirvin, Co-Founder of Dandelooo
SIGN UP: Want to read more free articles like this? Sign up for Our Newsletter
Read More About: