News
The Breadwinner to Premiere at Toronto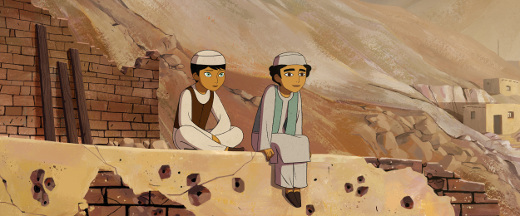 Directed by Nora Twomey (of Song of the Sea), the new animation feature of Cartoon Saloon is  based on Deborah Ellis' bestseller,
It  tells the story of Parvana, a 12-year-old girl growing up under the Taliban in Afghanistan in 2001. When her father is arrested, Parvana dresses as a boy, and together with her best friend Shauzia, she risks discovery to try to find out if her father is still alive.
 The world premiere of the film will now be hosted at the 2017 Toronto International Film Festival  (7-17 September 2017), where the film will be screened as a Special Presentation.
 TIFF has been known to act as a forerunner of Academy Award nominations, and the decision to put the film into TIFF is a move that cannot be underestimated.
 The Breadwinner is a co-production between Aircraft Pictures Canada, Melusine Productions Luxembourg and Cartoon Saloon, and the screenplay is written by Anita Doron and Deborah Ellis. Tomm Moore (The Secret of Kells, Song of the Sea) acts as the film's co-producer, along with Anthony Leo, Andrew Rosen and Paul Young.
 Eric Beckman (GKIDS CEO/Founder) and GKIDS President David Jesteadt executively produce the film, along with Angelina Jolie, Jehane Noujaim, Karim Amer, Mimi Polk Gitlin, Jon Levin, Regina K. Scully, Frank Falcone and Mary Bredinn, and Cartoon Saloon's Gerry Shirren.
 GKIDS handles North American theatrical rights (scheduling a fall 2017 release), while WestEnd Films handles international sales.
Read More About: