News
YouTube Bans Villa Antropoff by Vladimir Leschiov and Kaspar Jancis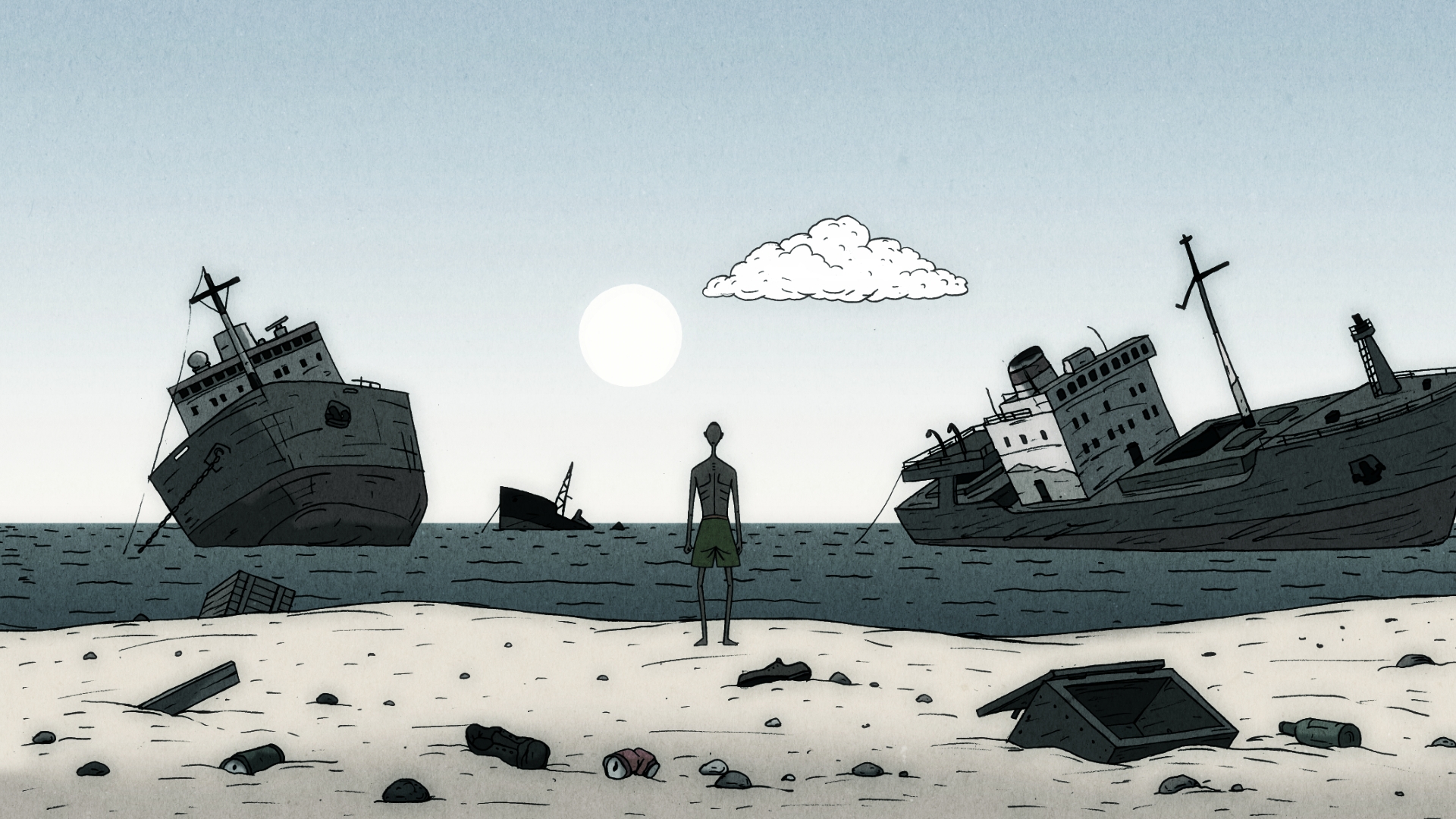 Vladimir Leschiov and Kaspar Jancis  are the directors of the (very relevant at our times) animation short about an African guy, wh sets off for a journey to Europe, when he discovers a condom at an African beach.
But his journey and expectations are not to be met, and his final destination will have a very different aura than what he imagined.
This very penetrating and satiric film on post-1989 European mores has won the 2012 Krakow Film Festival Prize for a European Short Film), and was a nominee for the 2012 European Film Awards (short film category), and also took out many awards and special mentions at international festivals.
But YouTube thought otherwise, and they banned the film from the Lunohod channel on grounds of nudity (also the film images indexed by YouTube have been removed from Google).
Here's the email they send to Lunohod production company:
As you may know, our Community Guidelines describe which content we allow – and don't allow – on YouTube. Your video "Villa Antropoff" was flagged for review. Upon review, we've determined that it violates our guidelines. We've removed it from YouTube and assigned a Community Guidelines strike, or temporary penalty, to your account (full statement)

Lunohod company simply answered: What can we say... We are not going to argue with them.
Thankfully, you can still watch the film on Vimeo. Yes, there is still sex and nudity, but if you are into animation pornography, you will be disappointed. Just a film for people who enjoy fine independent animation.
Read More About: