Shorts
10 Belgian Animation Shorts To Watch In 2020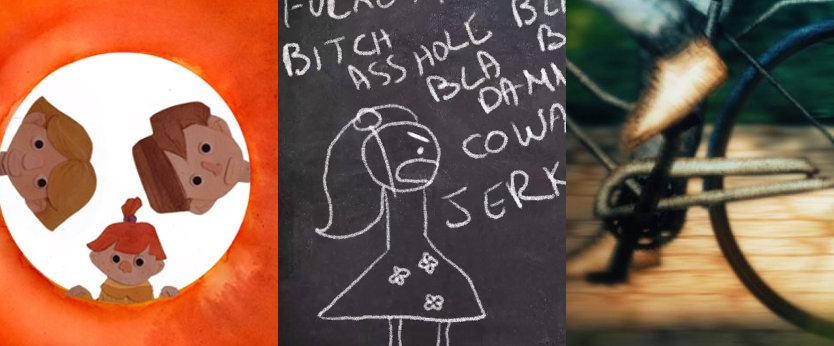 Anima Festival in Brussels continues to present a burst in activity, spirit and fun within a well-oiled festival programming machine. In an environment (Flagey) where everything is accessible and at hand, there's a busy swarm of animation professionals all day (and all night long, if you count the crowds of The Animated Night). Children are king at the festival, and their presence in screenings and workshops is most definitely felt.
2020 artistic director Doris Cleven has now given her place to the duo of  Karin Vandenrydt and Dominique Seutin, which are jointly taking over the direction of the Anima Festival.  Yet, in many ways this is a continuation of sorts. During my 3-day staying at the festival, this sense of continuity prevailed in the programming schedule, its associated events, and in the manner people who are in the know communicate what they want to their guests effortlessly and without any misunderstanding. 
So, if you're going to an animation festival in Belgium, you had better watch a lot of Belgian films. (And if you want to find the 2020 Anima Festival winners, check here). Belgian animation films tend to dramatize, but they don't over-dramatize. The kind of balance between character description and conflicts present is felt in most film examples, and the delicate way of placing even harsh situations is something more Belgian animation shorts in the programme possess. So, here's our selection:
Short Films:
1. Carrousel, Jasmine Elsen (10', 2019)/Animal Tank
A woman lives her routine, a small, very well organized system, a small microcosm. The arrival of newcomers disrupts that routine; she feels attacked, withdraws into herself and becomes aggressive to defend her way of life, to the point of hurting others. Eventually she drowns in her guilt.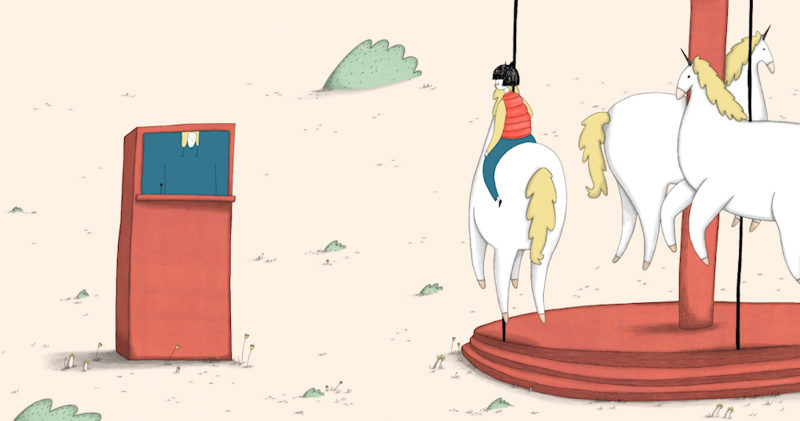 Our Zippy Frames Comment: It does make sense to combine 2D animation and stop-motion here; it still leaves a feeling of enclosure in a film whose story is potent enough to resonate with the main character and its own narrative trajectory.
2. Freeze Frame, Soetkin Verstegen (5', 2019)/Akademie Schloss Solitude
Freeze frame: the most absurd technique since the invention of the moving image. Through duplicating the same image over and over again, it creates the illusion of stillness. Identical figures perform the hopeless task of preserving blocks of ice. The movements reanimate what is captured inside.
Our Zippy Frames Comment: The most enjoyable aspect of Soetkin Verstegen's film is the underlying satire of trying to having everything in place, only to find himself enclosed in that space. A scientific mockumentary of filmmaking, which hopefully won't be taken for real by the upcoming generations.
3. Le Passant (The Passerby, De Passant), Pieter Coudyzer (18', 2019 - World Premiere)/S.O.I.L. (Geert Van Goethem and Linda Sterckx)
On a summer day the paths of two boys cross unexpectedly.
Our Zippy Frames Comment: A really haunting story in hazy light, where everything needs to finds its own proper riding balance. Needs to be seen. 
4. Machini, Frank Mukunday and Tétshim (9', 2019)/Picha, Twenty Nine Studio & Production and Atelier Graphoui
By force of circumstances and especially of the machine, we have become sleepwalkers, devoid of good god, the damned of the earth and above the black guinea pigs of history.
Our Zippy Frames Comment: Pebbles become humans and humans decay into stones in this repetitive ordeal of human exploitation in Congo's Katanga minings. It's business as usual, but it is an overwhelming experience to view.
5. On n'est pas près d'être des super héros, Lia Bertels (13', 2019 - World Premiere)/ANIMAIS PRODUCTION, La Clairière Ouest and Ambiances…Asbl
It takes time to grow up. And sometimes you even wonder if it's really worth it… Then the children move slowly, at their own pace, the time to tame the world that awaits them. On the way, they ask questions and invent answers using their overflowing imagination.
Our Zippy Frames Comment: Has the natural charm of Lia Bertel's previous Nuit Chérie, and invests it with narrations that show how you need to choose between becoming a superhero and a adult. A film that makes you travel.
6. Paradis Blanc (White Paradise), Xavier Istasse (10', 2019 - World Premiere)/Xavier Istasse
An animated documentary based on a true story about 8-year-old Corentin, who was killed intentionally by his father in 2007. He recounts the last months and last moments of his life. By avoiding voyeurism, and with the consent of his mother, the director wanted to pay tribute to him through this short film.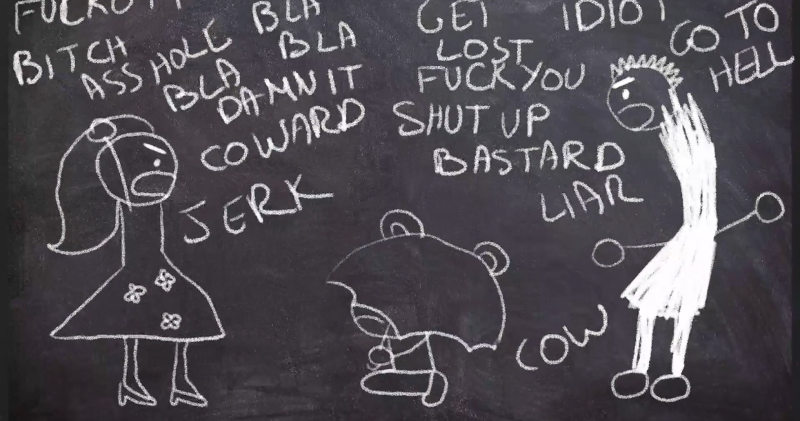 Our Zippy Frames Comment: The film only gets better as it progresses, and narration in a chalkboard setting feels like something bad is going to happen - and it does in this highly ethereal, almost otherworldly attitude.
7. Poisson fidèle (Le), Atelier Collectif (8', 2019)/Zorobabel asbl
What would you do with an inedible fish that can be caught indefinitely? Three children, John, Alice and Sally, on vacation by a lake in Maine, reject the fish over and over. John begs the sculpin to stop biting their hook, but in vain. An adaptation of a short story by Peter F. Neumeyer.
Our Zippy Frames Comment: In a world where the unexpected turns to become a reality, children are first to notice in this very congenial fish family story.
8. Saigon sur Marne, Aude Ha Leplège (14', 2019)/Zorobabel asbl and Novanima
While doing the housework, an old couple tell their granddaughter about their life between Vietnam and France during the war. They go into detail about the different stages of their relationship, from when they met at 20 up to today, talking about exile and immigration sometimes with humour and sometimes with seriousness.
Our Zippy Frames Comment: One of the films that makes its linear structure and black and white aesthetics an asset to tell a moving story.
Student Films:
9. Ecume de la ville (L'), Pierre Watteyne (8', 2019)/ENSAV Atelier de production de la Cambre
Célestin is an old urban fisherman living in his solitary bubble while indulging in his routine of fishing along the city's canal. One day his nightmares and memories catch up with him, finally leading him to a new encounter.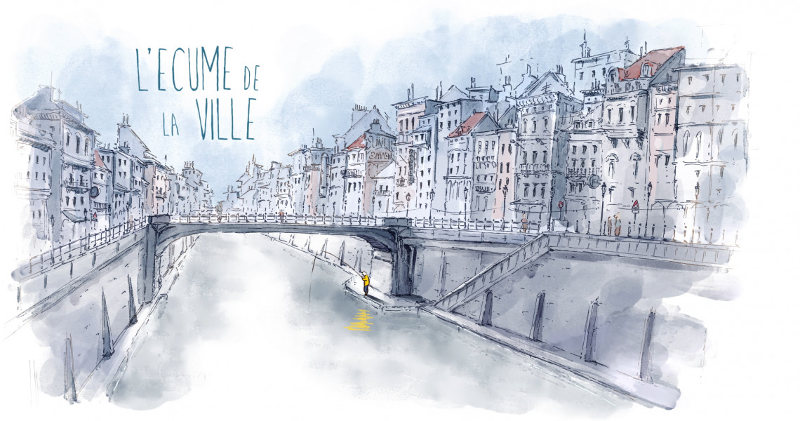 Our Zippy Frames Comment: It looks pleasantly nostalgic as a watercolor animated painting, but it is a poignant story interestingly told.
10. Tête de linotte!, Gaspar Chabaud (6', 2019)/ENSAV Atelier de production de la Cambre
A child confronted with a math's problem and his own problems of concentration, accompanied by a mother who is slowly but surely losing patience.
Our Zippy Frames Comment: One of the films that you can watch it without understanding one bit of its dialogue and still laugh out loud.
contributed by: Vassilis Kroustallis
SIGN UP: Want to read more free articles like this? Sign up for Our Newsletter