Shorts
Je Pars by Michelle Brand & KINEMUS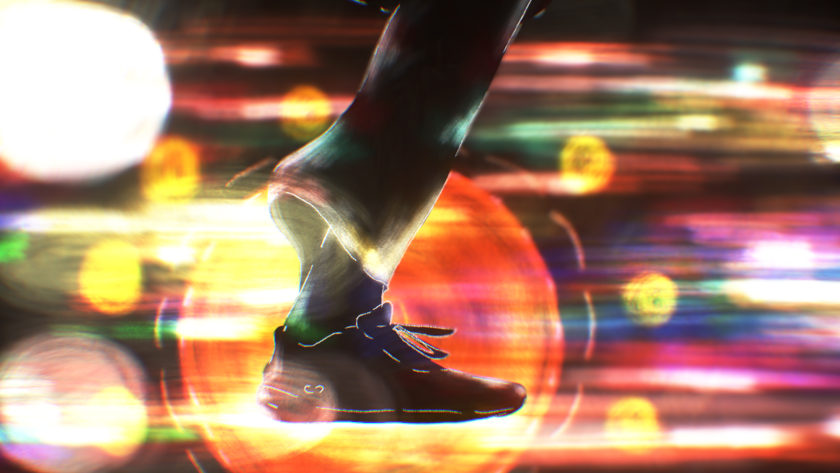 Berlin-based animation director Michelle Brand works in the field of animation in abstraction. Previously featured at Zippy Frames with her short 'Any Instant Whatever', she now returns with the music video (for Vonfelt music artist), Michelle Brand.
As the night comes, the journey begins. Running rushing, racing. Unbound from time and swept away by the night's surreal ballet of lights, we leave day-life behind - Film Synopsis
The music video is created as part of KINEMUS, a 2Dx3D animation collective Michelle Brand and Toby Auberg launched - the collective explores expanded and hybrid animation techniques. The cinematic animation style in the video is the result of a new kind of 2Dx3D technique, which involves projecting illustrations into 3D space.
Watch 'Je Pars' by Michelle Brand & KINEMUS:
Film Review (Vassilis Kroustallis):
Michelle Brand knows how to make a story visually suggestive enough. In the 'Je Pars' music video, she enriches a narration of a night departure. Her main character features delineated bodily lines, but he also gets immersed into a world of blurred light spots; the atmosphere seems to define his movement simply by the visual cues thrown at him. Gallantly using her camera angles, Brand moves us along the song's beats and the character's journey, using abstraction progressively. The result is an animation short that evokes the sense of night wonder, curiosity, and the need to go beyond, moving along a shiny (and reflective) visual world. A welcome visual interpretation of a tune that talks of moving beyond, also making the space its own character.
Credits:
'Je Pars', 2Dx3D technique (2023, 3'33'')
Director: Michelle Brand | 3D Animator: Toby Auberg | 2D Animators: Michelle Brand, Lisa Cruz, Camille Gibut | Compositor: Toby Auberg | Music - Artist: Vonfelt | Management: Grand Musique Management | Manager: Chet Samoy | Production - Produced by: Stink Films | Producer: Célestine Gonzalez | Line Producer: Clémentine Tatin | CNC Line Producer: Marie Fessol | Production Assistant: Armand Nunez, Abigail Wright | With the participation of the CNC.
About Michelle Brand:
Michelle Brand is an award-winning Berlin-based animation director, illustrator, and sound designer, who works across a wide range of aesthetics, focusing on visualising abstract ideas in abstract ways. Heavily influenced by avant-garde, abstract, and contemporary art movements, I am completely obsessed with geometric shapes, straight lines, and perfectly round circles.
SIGN UP: Want to read more free articles like this? Sign up for Our Newsletter