Shorts
The Box XXX by Dadomani Studio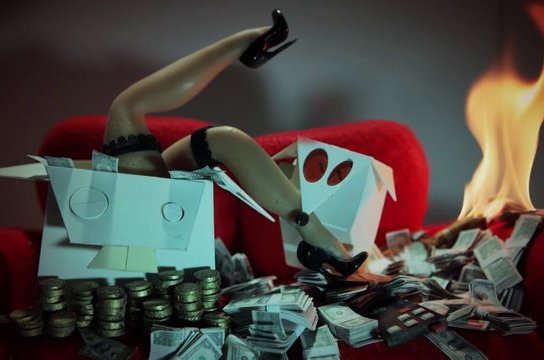 This is the second episode of short stop-motion project (watch the first episode here). Characters Box and Dox spend their entire lives sitting on the couch in front of the TV. Both are afflicted with a very powerful addiction to television. This addiction plays out in their behaviors and reactions.
Inventive and evocative, The Box XXX (not for kids) is a welcome satire of popular culture for the grown-ups -in and out of the box.
Dadomani is an Italian animation studio, founded in Milan in October 2007. It specializes in stop-motion and hand-drawn animation, blending both with computer animation.
SIGN UP: Want to read more free articles like this? Sign up for Our Newsletter
Read More About: