Production
A 5-Day Celebration of Stop-Motion Animation at ANIMARKT 2019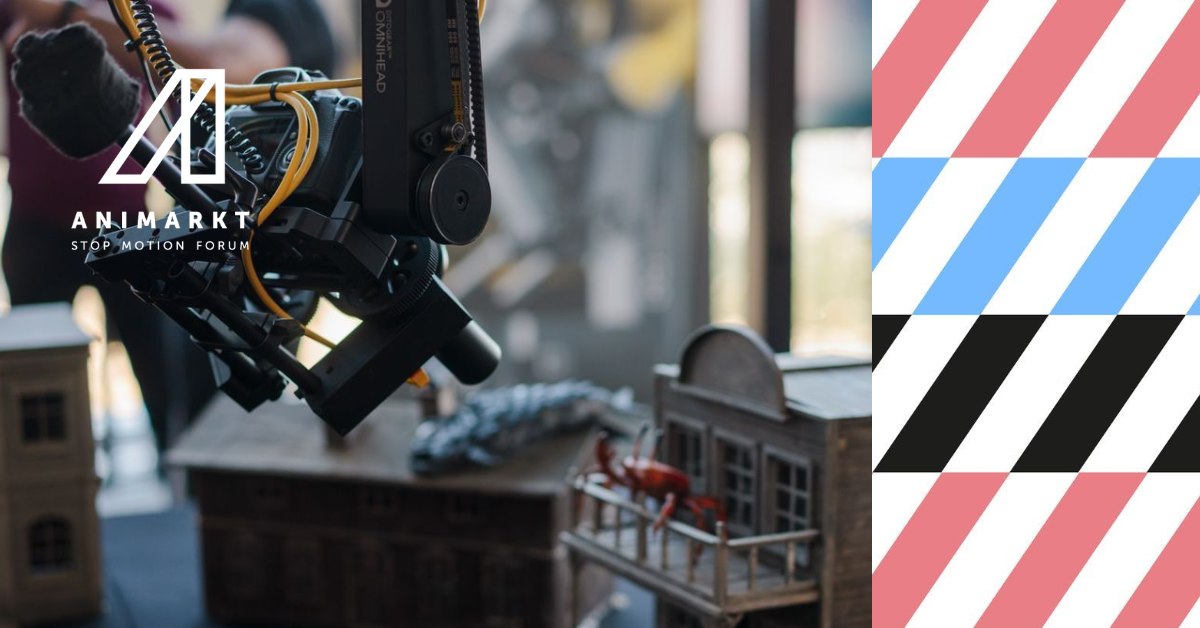 On 8-12 October Łódź will become a meeting place for creative industries focused around the film. All thanks to the ANIMARKT Stop Motion Forum, the industry event dedicated to stop motion and puppet animation. Five days filled with masterclasses, consultations and presentations of final projects that will compete for attractive prizes and workshops with outstanding artists who work Wes Anderson or Tim Burton on a daily basis. Producers, distributors and artists will exchange experiences and get to know the city of Łódź. The aim of the event is to integrate the artistic and business environment and promote the growing market of stop motion animation among potential investors. As the originators and organizers of the event say, the puppet animation and stop motion market today is experiencing a growing interest in the world from both creators and environments related to financing of the film art.
It seems that after years of fascination with the ideal digital productions of large film studios, there is a clear shift towards a different form, created by the human hand, and thus naturally closer to us. It is clear that this is part of a broader trend that inevitably includes film art. At ANIMARKT, we focus on meetings and integration of the industry. Beginners have the opportunity to learn the secrets of the work of professionals, ask about issues related to the implementation of projects, consult their ideas with experts. We connect people who work in animation so that they can find more opportunities to implement their projects, and are inspired by what they see and hear - Paulina Zacharek, MOMAKIN, the ANIMARKT organizing entity.
ANIMARKT Masters
The program of this year's edition includes three program sections. ANIMARKT Masters is a series of events addressed to students and artists taking their first steps in the world of animation. Workshops with experienced professionals and practitioners will focus on animation directing, character animation and the art of cinematography. The workshops will be conducted, among others, by Barry JC Purves - Oscar and BAFTA nominee, who's been dealing with stop-motion animation for 40 years, Juan Soto - animator of international productions such as Missing Link or My Life as a Courgette and Malcolm Hadley - cinematographer who worked on such productions as Isle of Dogs and Frankenweenie.
ANIMARKT Pitching
ANIMARKT Pitching is a great opportunity to present your puppet short film project to an international jury and attract partners for its realization. It is also a chance to win valuable prizes that will help in the realization of the film. The finalists will compete for vouchers worth PLN 60,000 and PLN 40,000 to use the CeTA studio (Audiovisual Technology Center in Wrocław) and its facilities for film production, or the APALAB award - a two-week residence in the Quirino Cristiani Animation Centre in Cordoba (Argentina), devoted to screenwriting and project development. It is worth mentioning that the film Daughter by Daria Kaasheva, which took part in Pitching 2017, was recently nominated for a Student Academy Award. This year's finalists include three projects by Polish artists. The full list of ANIMARKT Pitching 2019 participants is available at its website.
Here is the list of the projects of stop-motion shorts that have been selected to ANIMARKT Pitching, which be held in Łódź between 8 and 12 October 2019. Pitching presentations will take place on October 11th in Lodz, Poland.
Albert, dir. Szandra Pataki, prod. Krisztina Endrényi (Hungary)
Au, dir. Katarzyna Majsner (Poland)
Glass Elephants, dir. Vykintas Labanauskas, prod. Vykintas Labanauskas (Lithuania)
Hain, dir. Alejandra Jaramillo, prod. Paulina Sanhueza (Chile)
Love Story, dir. Aleksandra Cieślak, prod. Filmgramm (Poland)
Luthier, dir. Carlos González Penagos, prod. Juan David Diaz (Colombia)
Money And Happiness, dir. Ana Nedeljković, Nikola Majdak, prod. Peter Badač (Czech Republic, Serbia)
No happily ever after, dir. Gabriela Plačková, Alžběta Göbelová, prod. Gabriela Plačková (Czech Republic)
Rest in Piece, dir. Antoine Antabi, prod. Katharina Weser (Germany, Syria, Qatar)
Shrink, dir. Matthew Lee, prod. James Doherty (United Kingdom)
The Girl with the golden hair, dir. Kaoru Furuko, prod. Zuzana Jankovicova, SUPER FILM s.r.o. (Slovakia)
The Time Keeping House, dir. Joana Imaginàrio, prod. Sardinha em Lata (Portugal)
The Toy Stories, dir. Zoë Hutber, prod. Mikel Iriarte (Slovakia, UK)
Underground, dir. Yannis Christoforou, prod. Greek film commission, Yannis Christoforou (Greece)
Wheetago War, dir. Amanda Strong, prod. Nina Werewka (Poland, Canada)
ANIMARKT Business
The new part of the programme - ANIMARKT Business - is entirely devoted to the consolidation and development of the animation industry. This section was created to enable making new contacts and promote cooperation. The programme of this section includes a series of consultations "Ask the Expert", which is an opportunity to discuss one's own project and ask professionals for advice. During this year's edition you can present your ideas to producers, distributors, animators, scriptdoctors or representatives of financial institutions. Meet experts such as Luce Grosjean of Miyu Distribution, who was in charge of distribution of Oscar-nominated Negative Space and Garden Party, Corinne Destombes – head of development at Folimage, one of the most important animation studios in France, Tim Allen – an animator whose portfolio includes such great stop motion productions as Isle of Dogs, Fantastic Mr Fox, Corpse Bride, and Sophie Prigent – a representative of an international distributor of animated series sold to major tv stations and such platforms as Netflix and Amazon.
The programme also includes the only meeting in this part of Europe, during which the recruitment of animators and costume designers for the world-famous LAIKA studio from the USA will be held. ANIMARKT is also a series of accompanying events addressed to professionals, as well as animation lovers.
About the Organizers:
ANIMARKT STOP MOTION FORUM is Poland's first and Central and Eastern Europe's prime international event devoted exclusively to stop motion and puppet animation. It is a unique meeting venue of the field's top artists, craftsmen, producers, distributors, broadcasters, and investors. Its diversified program offers a unique combination of workshop and vocation-oriented elements on the one hand with networking and business-to-business meetings on the other, while the pitching of short puppet animations is a unique opportunity for artists. The forthcoming 4th edition of the Animarkt will be held in Łódź between 8 and 12 October 2019. Entry to all ANIMARKT Stop Motion Forum events is free of charge, but registration is necessary due to a limited number of places.

MOMAKIN, the organizer of the ANIMARKT STOP MOTION FORUM, is a business partner for animation. It offers professional support to animation projects at every stage of their development. It brings together artists, producers, and distributors. It boasts an immense portfolio of talents from all over the world and numerous successful ventures home and abroad. ANIMARKT Stop Motion Forum is co-financed by the Ministry of Culture and National Heritage from the Culture Promotion Fund, International Visegrad Fund and the Polish Film Institute.
SIGN UP: Want to read more free articles like this? Sign up for Our Newsletter