Festivals
Annecy Selection Results: Graduation, TV and Commissioned Films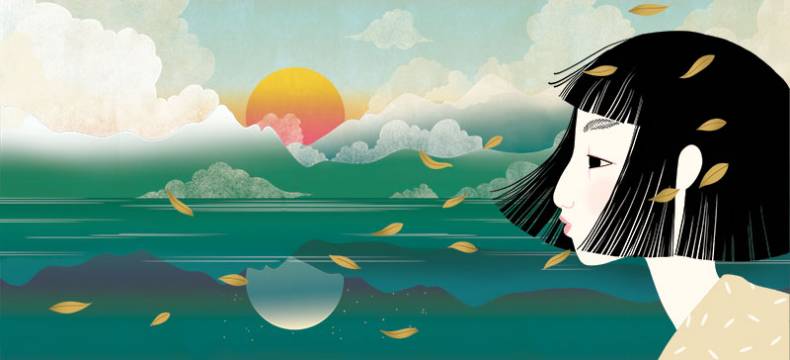 48 Graduation FIlms,  24 TV films and 35 Commissioned films are the results of the second part of the selection process of Annecy Festival 2019  (first part: short films).
24 countries (Saudi Arabia and Belarus among them)  are represented via international schools that include: CalArts (USA), the Estonian Academy of Arts (Estonia), EMCA (France), Gobelins (France), Moholy Nagy University (Hungary), Bezalel Academy of Art and Design (Israel), Tokyo Academy of the Arts (Japan), Lodz Film School (Poland), FAMU (Czeck Republic), Royal College of Arts (United Kingdom) and HSLU (Switzerland).
Flora Anna Buda with her Berlin-premiered short Entropia,  Apart by Diana Cam Van Nguyen, could be some of the choices that justify Marcel Jean's statement that the question of identity (starting with gender identity) comes to the surface and is a preoccupation for several young filmmakers.
Also check: Sounds Good by Sander Joon, Deepness of the Fry by: August "Poul" Niclassesn (our review), and we certainly need to check the 3 Polish entries in the graduation section.
In the words of its artistic director, Marcel Jean, the festival was particularly thrilled with the diversity and quality of the American TV productions, and the British commissioned film productions. And the Anglo-Saxon factor is indeed well-represented here - but the new Panique au village episode: "La Foire agricole", by Vincent Patar and Stéphane Aubier is always welcome.

The commissioned films category, on the other hand, has become the haven for animation festivals. No less than 8 (!) animation festival trailers, from artists like Chintis Lundgren, Marta Pajek, Mikaela Müller figure in the category.
Full Annecy Line-Up

Graduation short Films in Competition
_ImEdge, Directed by: Xiaowen HUANG. Country: China
Alef B'Tamuz, Directed by: Yael REISFELD. Country: Israel
Baransu, Directed by: Alice LAHOURCADE. Country: France
Bath House of Whales, Directed by: Kiyama MIZUKI. Country: Japan
Big Boy, Directed by: Jonathan PHANHSAY-CHAMSON. Country: France
Bigoudis, Directed by: Marta GENNARI. Country: France
Bird Milk, Directed by: Christopher STRICKLER. Country: Canada
Chionophile, Directed by: Giulia BIANCHI, Nicolina STERBET. Country: Italy
Dcera, Directed by: Daria KASHCHEEVA. Country: Czech Republic
Deepness of the Fry, Directed by: Peter August SKOV NICLASEN. Country: Denmark
DiM, Directed by: Bogdan ANIFRANI. Country: Canada
Dreams of Elsewhere, Directed by: Naama SHOHET. Country: Israel
Duszyczka, Directed by: Barbara RUPIK. Country: Poland
Elise, Directed by: Valentine MOSER. Country: Switzerland
Entropia, Directed by: Flora Anna BUDA. Country: Hungary
Happy Ending, Directed by: EunJu Ara CHOI. Country: United Kingdom
Heatwave, Directed by: Fokion XENOS. Country: United Kingdom
Hedge, Directed by: Amanda BONAIUTO. Country: USA
Keep Forgetting, Directed by: Takahiro SHIBATA. Country: Japan
Les Lèvres gercées, Directed by: Fabien CORRE, Kelsi PHUNG. Country: France
Me and the Magnet and a Dead Friend, Directed by: Maoning LIU. Country: China
Mold, Directed by: Sujin KIM. Country: USA, South Korea
Nie masz dystansu, Directed by: Karina PACIORKOWSKA. Country: Poland
Orkesh, Directed by: Ivan ARDASHOV. Country: Kazakhstan
Ovule, Directed by: Natalia DURSZEWICZ. Country: Poland
Play for Today, Directed by: Darya DZIADOK. Country: Belarus
Poetika Anima, Directed by: Kriss SAGAN. Country: Slovakia
Récit de soi, Directed by: Géraldine CHARPENTIER. Country: Belgium
Rules of Play, Directed by: Merlin FLUEGEL. Country: Germany
Sahara Palace, Directed by: Zélie DURAND. Country: France
Sample Text, Directed by: Amélie COCHET. Country: Switzerland
Social Molds Manual, Directed by: Raghad ALBARQI. Country: Saudi Arabia
Somewhere Soft, Directed by: Satoe YOSHINARI. Country: Norway, Japan
Sounds Good, Directed by: Sander JOON. Country: Estonia
Spolu sami, Directed by: Diana CAM VAN NGUYEN. Country: Czech Republic
Starvation, Directed by: Zahra ROSTAMPOUR. Country: Iran
Sweet Sweat, Directed by: Jung Hyun KIM. Country: Estonia
Symbiose, Directed by: Paul RAILLARD. Country: France
The Act of Breathing, Directed by: Yamazaki HANA. Country: Hungary
The Hunter, Directed by: Jari VAARA. Country: Japan
The Little Ship, Directed by: Anastasia MAKHLINA. Country: Russia
The Ostrich Politic, Directed by: Mohammad HOUHOU. Country: France
The Redness of Red, Directed by: Emily DOWNE. Country: United Kingdom
The Stained Club, Directed by: Marie CIESIELSKI, Alice JAUNET, Chan Stéphie PEANG, Béatrice VIGUIER, Mélanie LOPEZ, Simon BOUCLY. Country: France
These Things in My Head - Side A, Directed by: Luke BOURNE. Country: United Kingdom
Toiduahel, Directed by: Mari KIVI, Liis KOKK. Country: Estonia
Zdravstvujte, rodniye, Directed by: Sasha Alexander VASILIEV. Country: Russia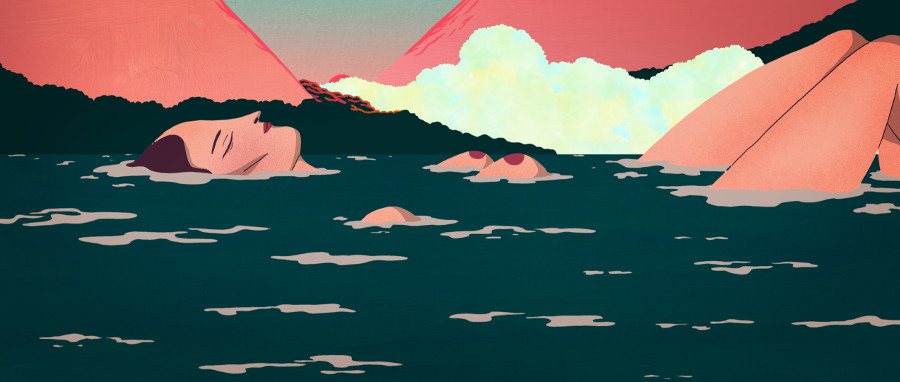 Entropia
TV Films in Competition
 101 Dalmatian Street "Walkies on the Wild Side", Directed by: Miklos WEIGERT. Country: United Kingdom
Apple & Onion "Fafafel's Fun Day", Directed by: Nick EDWARDS. Country: USA
Becca's Bunch "Wishing Stone", Directed by: Alan SHANNON, Conor FINNEGAN. Country: Ireland
Big Mouth "The Planned Parenthood Show", Directed by: Bryan FRANCIS. Country: USA
Crias "Crocodiles", Directed by: Camille AUTHOUART, Mélia GILSON. Country: France, Portugal
Crisis Jung "Despair", Directed by: Baptiste GAUBERT, Jérémie HOARAU. Country: France
Dino Girl Gauko "Dad's Secret", Directed by: Akira SHIGINO. Country: Japan
If You Give a Mouse a Cookie "Dog's Day Out", Directed by: Emmanuelle (Emma) GIGNAC. Country: USA
Kiri and Lou "Funny Feeling", Directed by: Harry SINCLAIR. Country: New Zealand
Kung Fu Panda: The Paws of Destiny "Enter the Dragon Master", Directed by: Lane LUERAS. Country: USA
La stella di Andra e Tati, Directed by: Rosalba VITELLARO, Alessandro BELLI. Country: Italy
La Vie de château, Directed by: Clémence MADELEINE-PERDRILLAT, Nathaniel H-LIMI. Country: France
Le Parfum d'Irak "Le Cowboy de Fallujah", Directed by: Léonard COHEN. Country: France
Mr Magoo "Dances with Walruses", Directed by: Hugo GITTARD. Country: France
Panique au village "La Foire agricole", Directed by: Vincent PATAR, Stéphane AUBIER. Country: Belgium
Petit "I Don't Want Anymore Surprises", Directed by: Bernardita OJEDA. Country: Argentina, Chile, Colombia
The Emperor's Newest Clothes, Directed by: Simon WILCHES-CASTRO. Country: USA
The Powerpuff Girls "The Spoon", Directed by: Nicholas JENNINGS, Bob BOYLE. Country: USA
The Shivering Truth "Chaos Beknownst", Directed by: Solen CAT, Vernon CHATMAN. Country: USA
Tigtone "Tigtone and Those Elemental Kings", Directed by: Freddy CRISTY, Benjamin MARTIAN. Country: USA
Une espèce à part "Une seconde sur Terre", Directed by: Franck COURCHAMP, Clément MORIN. Country: France
Vitello "Vitello får en klam kæreste", Directed by: Dorte BENGTSON. Country: Denmark, United Kingdom
Vos en Haas "Birthday", Directed by: Tom VAN GESTEL, Mascha HALBERSTAD. Country: Belgium, Luxembourg, Netherlands
Zog, Directed by: Max LANG, Daniel SNADDON. Country: United Kingdom


Commissioned Films in Competition
#TakeOnHistory "Wimbledon", Directed by: SMITH & FOULKES. Country: United Kingdom
Animafest Zagreb 2018 "Festivalska špica", Directed by: Stipan TADIC. Country: Croatia
Apple "Power to the Pro", Directed by: Buck DESIGN
Balkanima 2018 "Hypno Swarm", Directed by: Stefan KATANIC. Country: Serbia
Bienvenue à Banoni City "Nya échappe au mariage précoce", Directed by: Marguerite ABOUET. Country: Ivory Coast, France, United Kingdom
Cheerios "It's All Family", Directed by: Johnny KELLY. Country: United Kingdom
CutOut Fest 10 "Opening Titles", Directed by: Andrea MONDRAGÓN GARCÍA. Country: Mexico
Deseisaocho (D6A8) "Limones", Directed by: Daniela GODEL. Country: Spain, France
Fraude "Dieselgate", Directed by: Roman KLOCHKOV. Country: Belgium
Gorillaz "Tranz", Directed by: Nicos LIVESEY, Jamie HEWLETT. Country: France
GWR "Five & The Missing Jewels", Directed by: Pete CANDELAND. Country: United Kingdom
Knauf "Inclusive Theater", Directed by: Hristina BELOUSOVA. Country: Uzbekistan
KROK 2018 "Steps", Directed by: Suresh ERIYAT. Country: India
Locarno Festival 2018 "Il viaggio", Directed by: Michaela MÜLLER. Country: Switzerland
Lotte Reiniger: The Unsung Heroine of Early Animation, Directed by: Anna HUMPHRIES. Country: United Kingdom
Manor "The Gift", Directed by: AGAINSTALLODDS. Country: France
My Best Friend "Rewinds", Directed by: Will ANDERSON, Ainslie HENDERSON. Country: United Kingdom
OIAF 2018 "Signal Film", Directed by: Chintis LUNDGREN. Country: Croatia, Estonia
Powder "New Tribe", Directed by: Toru ADACHI, Shunsuke ITAKURA. Country: Japan
Radi-Aid "How to Get More Likes on Social Media?", Directed by: Stian SYDSAETER, Julian Nazario VARGAS. Country: Norway
Rick & Morty "Carnival", Directed by: Daniel (Dan) GARCIA, Jaime RESTREPO. Country: USA
Samantha & Sabrina "Saba", Directed by: Marie LARRIVÉ, Lucas MALBRUN. Country: France
Selfridges and Sustainability, Directed by: Hannah JACOBS, Anna GINSBURG. Country: United Kingdom
Short Cuts "Edward aux mains d'argent", Directed by: Céline DEVAUX. Country: France
Stuck in the Sound "Alright", Directed by: Clément DESNOS. Country: France
Tatran "White Lies", Directed by: Shahaf RAM. Country: Israel
Ted-Ed "Accents", Directed by: Robertino ZAMBRANO. Country: Australia, USA
Ted-Ed "Why Should You Read 'Waiting for Godot'?", Directed by: Tomás PICHARDO. Country: USA
Tehran 2019 "Trailer", Directed by: Moin SAMADI. Country: Iran
The Art of Change "Climate Change", Directed by: Elisa MORAIS, María ÁLVAREZ. Country: United Kingdom
The Beatles "Glass Onion", Directed by: Alasdair BROTHERSTON, Jock MOONEY. Country: United Kingdom
Travel Oregon "Only Slightly Exaggerated", Directed by: Kylie MATULICK, Todd MUELLER. Country: USA
Tricky Women/Tricky Realities 2019, Directed by: Marta PAJEK. Country: Austria, Poland
UN Women "HeForShe", Directed by: Kyungwon SONG. Country: USA
Xmas Hold 'Em, Directed by: Camille JALABERT, Oscar MALET, Quentin CAMUS DURAND, Maryka LAUDET, Corentin YVERGNIAUX. Country: United Kingdom
The Annecy 2019 Official Selection is carried out by the Artistic Director, Marcel Jean, and the Films & Programme Planning Team, Laurent Million, Yves Nougarède and Sébastien Sperer, in addition to: Peggy Zejgman-Lecarme, Director of La Cinémathèque de Grenoble, Marie-Pauline Mollaret, Editor-in-chief of the online magazine ecrannoir.fr / Clémence Bragard, Independent Project Manager, who specialises in developing animation film projects and is Programme Planner for the National Animation Film Festival for the AFCA / Isabelle Vanini, Programme Planner at the Forum des images (Carrefour du cinéma d'animation, etc.), "animation expert" for the CNC, the Région Nouvelle-Aquitaine, Ciclic and the Césars.
Annecy Festival and MIFA Market take place 10-15 June 2019.
SIGN UP: Want to read more free articles like this? Sign up for Our Newsletter