Festivals
goEast Film Festival 2023 Showcases Independent Animation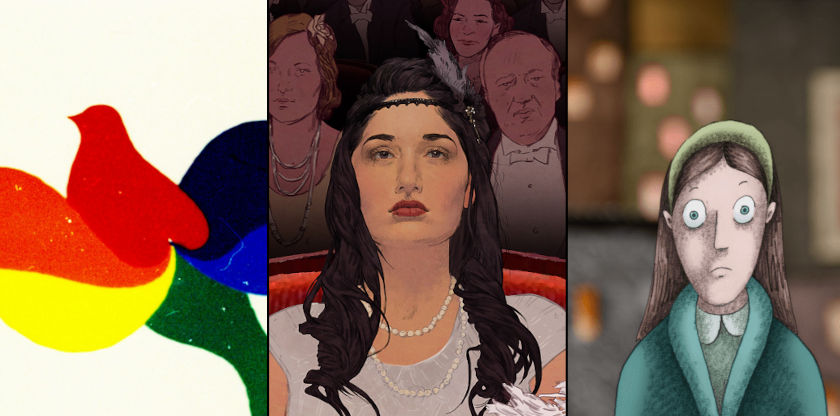 goEast Film Festival, a film hub for  Central and Eastern European films in Wiesbaden, Mainz and Darmstadt, celebrates its 2023 edition (26 April to 2nd May 2023), opening to animation films -one more instance to showcase that animation is art for both children and adult audiences.
The festival will open on Wednesday evening, April 26th, with the multi-award-winning biopic 'Aurora's Sunrsie' (2022). In wonderful scenic images, the film by Inna Sahakyan processes the life of the young Aurora Mardiganian and follows her path from Armenia, where she survived the genocide, to Hollywood. A mixture of silent film scenes, photographs, interviews as well as animations portrays Aurora's biography as she recorded her life in 1918 in the autobiography 'Auction of Souls'.
Bioscope
The Bioscope section will feature 'My Love Affair with Marriage' (2022) - an opinionated animated film by Latvian filmmaker Signe Baumane. The film shows the long road taken by the tomboyish and strong-willed 7-year-old girl Zelma until she finally finds peace with herself and her gender. Two failed marriages and the fall of the Berlin Wall are part of her journey. The pressure of society is often the source of her torment. Director Signe Baumane draws a very personal and conciliatory love story with a lot of humor and music and, on the sidelines of the plot, explores the biological chemistry of love and gender with the help of science.
Live, Laugh, Love
In the section 'Anarcho Shorts' the festival collects seven completely different short films that are all fitting to these three headings.

Unusual zoo visits, sneaky gnomes, a woman possessed by sperm and a prison break combine in this section alongside films showing Kyiv after Russian attacks to create a unique mix of wild entertainment. The short film 'Amok' (2022) follows Clyde, whose fiancée died in a car accident. He survived but is disfigured by the flames. When he has no hope left, he is saved by a new love. But can she also help him defeat the diabolical gnome who is behind all his suffering? The director Balázs Turnai packs all this into just 14 minutes. 'Sperm Obsession' (2021) by Klaudia Prabucka and Piotr Michalski is a colorful and whimsical animation, accompanied by the demand for free self-determination over one's own body.
Space Age Animation

Far away from the mainstream filmmakers created psychedelic and exceptionally socio-critical short films in Hungary and Estonia in the 1970s and 1980s. subversive and experimental works deal with space conquest, socio-critical themes, the age of stagnation with its bourgeois tendencies, escapism, the dangers of technocracy and artistic experimentation. goEast has collected 21 of these special films under the name 'Space Age Animation' and will present them with a suitable supporting program. Among others, works by Elbert Tuganov, the founder of the Estonian film studio Nukufilm, such as 'Aatomik & Jömmid' (1970) are presented here. But also Reim Raamat's work, the founder of Joonis Film is presented through 'The Flight' (1973) and 'Colour-Bird' (1974). In another block of two Pannonia short film programs, films by the studio's founder Gyula Macskássy and his daughter Kati can be admired on the big screen. Kati Macskássy's art was particularly convincing through the animation of children s drawings and letters, with which she managed to indirectly expose the official propaganda of the time. Sándor Reisenbüchler's psychedelic and socially critical collages such as 'Panic' (1983) and 'The Year of 1812' (1972) also find their well-deserved place in this program.
VR Exhibition: Tales from the Bathouse
The bathhouse culture traditional for Wiesbaden is also well cultivated in Eastern Europe. After last year's successful experiment, goEast returns to the virtual bathhouse with this year's virtual reality program. goEast and guest curator Georgy Molodtsov offers three groups of Central and Eastern European artists the opportunity to breathe a second life into their stand-alone VR works by transforming them into a multiplayer online environment. goEast thus gives the works greater visibility and allows the artistic VR world to step out of the shadows of an industry dominated by entertainment games.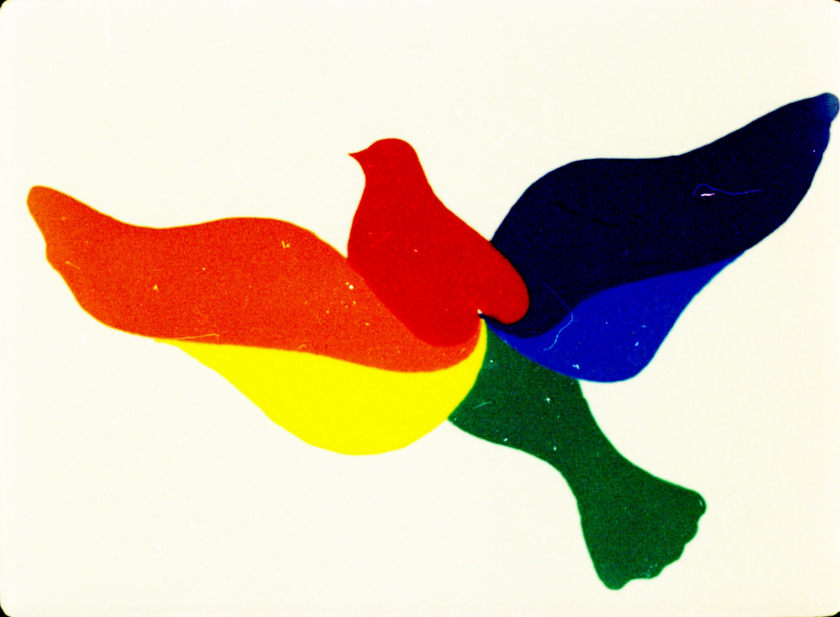 Colour-Bird (1974)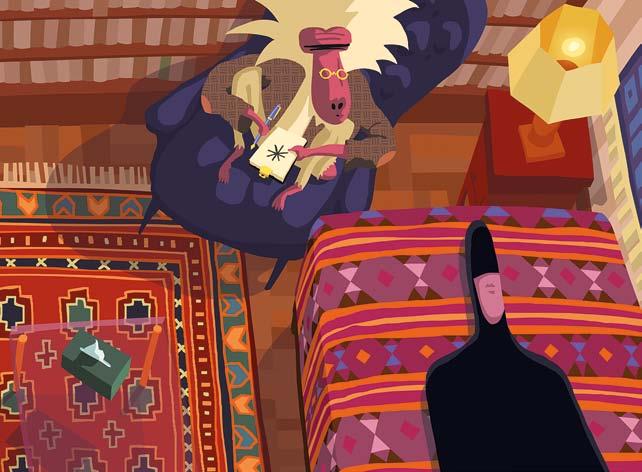 Amok (2022)
16 feature films and documentaries will compete this year, and rival each other for the Golden Lily that went to'Vera Dreams of the Sea' (2021) last year. There are also two FIPRESCI International Film Critics' Awards up for grabs for the films, all of which were made in the 2022 production year, and a program award from goEast media partner 3sat. Another documentary prize of 4,000 euros will be awarded by CEEOL.
goEast Film Festival takes place in Wiesbaden, from 26 April to 2 May 2023.
SIGN UP: Want to read more free articles like this? Sign up for Our Newsletter
Read More About: