Festivals
'The Golden Age', 'Strange' in Rising of Lusitania Animadoc Awards 2022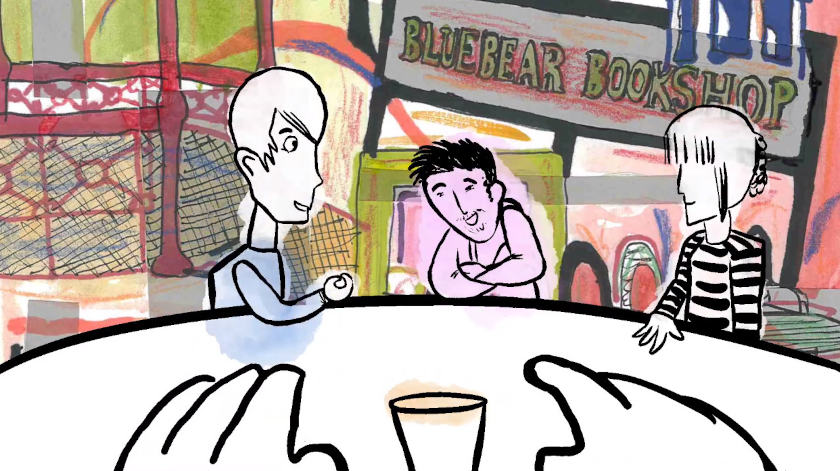 It was the fourth edition of the animation documentary festival Rising of Lusitania AnimaDoc (07 - 13.09.2022, Łódź, Poland). 44 animadocs from 24 countries competed in the Polish festival. The professional (Bogna Kowalczyk, Oliwia Nadarzycka, Karol Starnawski) and student juries (Martyna Gonciarz, Szymon Szul, Weronika Szyma) announced the results in a festival that was more than competition itself.
Engaged animation (SLAVA UKRAINI! / ŽYVIE BIELARUŚ!, RÉPUBLICATURE - Marc Faye) and the question of the unifying potential of animation was also the main topic of the second Rising of Lusitania Animadoc Conference Online with 10 speakers (Mexico, New Zealand, Poland, Portugal, USA) on the board.
The full Rising of Lusitania Animadoc FF winners:

MAIN JURY AWARDS

Lusitania's Blue Riband for the Best AnimaDoc
THE GOLDEN AGE
Director: Hannah Hamalian / United States 2021, 11:06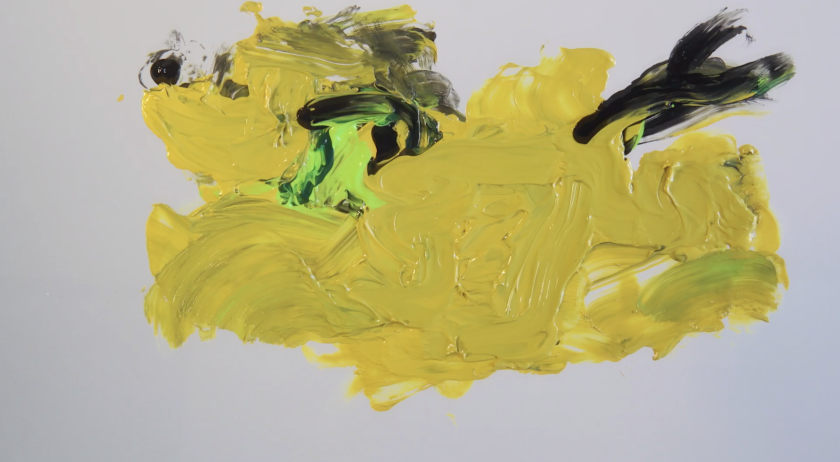 For showing invisible people, restoring a voice to the silent, paying tribute to all craftswomen and people whose work seems to be invisible.
Special Jury Award
SEX RELISH (A SOLO ORGASM)
Director: Ananda Safo / France 2021, 11:50
For courage in breaking taboos, honesty and truth as well as accurate use of animation.

Rising Award for the Best Student AnimaDoc
STRANGE
Director: Cameron Carr, UCA Farnham / United Kingdom 2020, 02:49
For a powerful dose of knowledge in a short time and a mature, but also humorous approach to oneself and autism.
Make-Believe Award for the Best AnimaMockDoc
DRAKE, ROPE AND ACORN
Director: Alina Titorenko  / Alina Titorenko  2019, 06:35
For returning to classic animation and building narration in a surreal way, while referring to old eastern legends.
Best BASED ON HIS/HER STORY
HOLY HOLOCAUST
Directors: Osi Wald, Noa Berman-Herzberg / Israel 2021, 17:22
For artistic maturity and humor, which intertwine into the story of the protagonists treated with great tenderness and respect, all adorned with an aesthetic form of animation.

SPECIAL MENTIONS
For historical event 
THE SEINE'S TEARS
Directors: Yanis Belaid, Eliott Benard, Nicolas Mayeur, Etienne Moulin, Hadrien Pinot, Lisa Vicente, Philippine Singer, Alice Letailleur, Pôle 3D / France 2021, 08:49
For creative narrative
WHERE THE WINDS DIE
Director: Pejman Alipour / Iran 2021, 12:54
LGBT+ Award
SHALL WE TALK?
Director: Katya Mikheeva / Katya Mikheeva 2020, 05:00
For authentic/personal story (two special mentions)
LOVE, DAD
Director: Diana Cam Van Nguyen, Famu / Czech Republic 2021, 12:46 
LADA, IVAN'S SISTER
Director: Olesya Shchukina / Olesya Shchukina 2021, 07:29
For well constructive narrative
YOUR NAME IS
Director: Paulo Patrício / Portugal 2021, 24:22
Straight-to-the-point visuals
WILL YOU REMEMBER MY NAME?
Director: Nooshyar Khalili, Luca School of Arts / Belgium 2022, 03:00
For an educational personal story
TOWER MADE FROM BLOCKS
Directors: Krzysztof Kuźnicki, Magdalena Myszkiewicz / Poland 2021, 14:01
For history woven in the technique
TIL' WE MEET AGAIN
Director: Ülo Pikkov / Estonia 2022, 14:11
STUDENT JURY AWARDS
Student's Blue Ribend Award for the Best AnimaDoc
DRAWING ON AUTISM
Director: Alex Widdowson / United Kingdom 2021, 09:52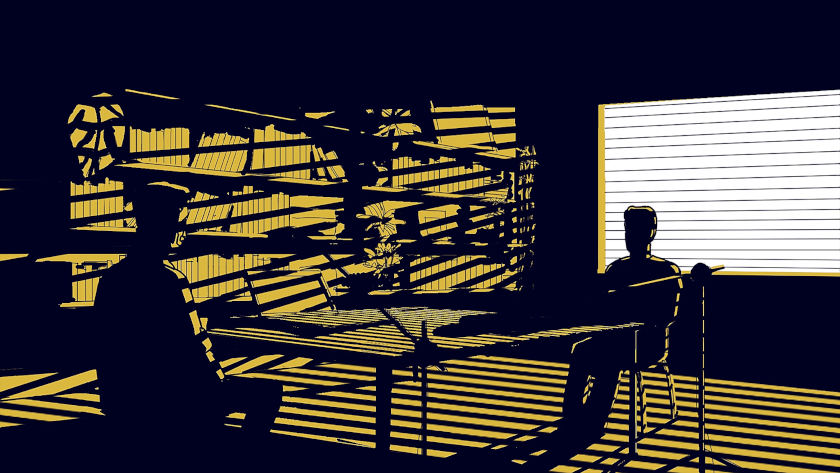 For skillfully juggling the perspectives of the story and taking up an important topic in a human way.

Special Mention
INVISIBLE PEOPLE
Director: Vano Tvauri / Georgia 2020, 14:17
For showing the well-known face of war from the perspective of people who usually go unnoticed. For an attempt to recreate imperceptible everyday life, from which it is impossible to escape.
Students4student Award
HIPPOCAMPUS,
Director: Zehao Li, China Academy of Art / China 2020, 07:52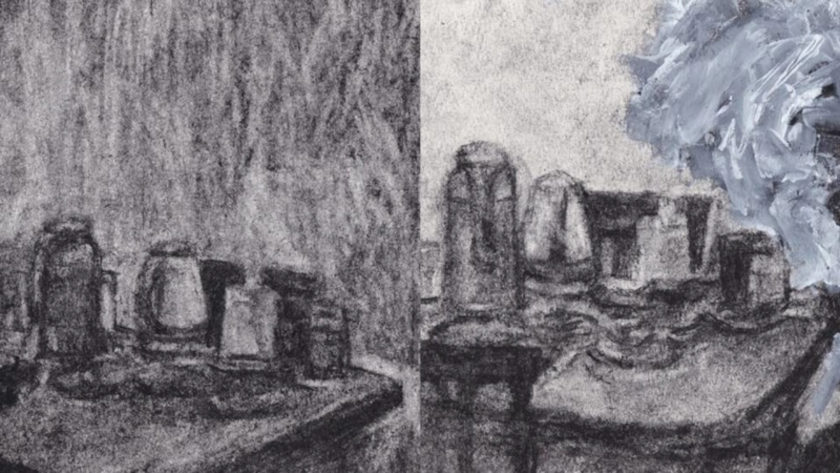 For a well-thought-out and in-depth study of human memory contained in an intimate story. For precision in implementation and artistry in using split screen as a reflection of personality disintegration.
 
Special Mention
I DREAMED OF 
Director: Piotr Tokarz, The Eugeniusz Geppert Academy of Fine Arts in Wrocław / Poland 2021, 07:34
For showing the invisible, the interpenetration of many visual arts and conventions.

BASED ON HIS/HER STORY AWARD 
TIL' WE MEET AGAIN
Director: Ülo Pikkov / Estonia 2022, 14:11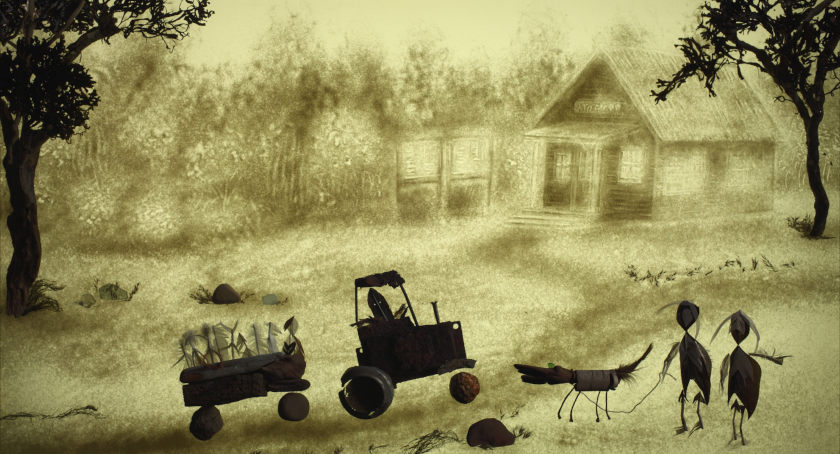 For creating film material from objects that are a reservoir of memory of emotional states. For a well-thought-out vision of the presented world and tactile sensitivity.
Special Mention
WHERE THE WINDS DIE
Director: Pejman Alipour, Iran 2021, 12:54
For proving that animation can be a distorting mirror of our reality. For the powerlessness to answer the question why this reality is like its reflection
The Student Jury decided to not grant the award for best AnimaMockDoc.
AUDIENCE AWARDS
THE SEINE'S TEARS
Directors: Yanis Belaid, Eliott Benard, Nicolas Mayeur, Etienne Moulin, Hadrien Pinot, Lisa Vicente, Philippine Singer, Alice Letailleur, Pôle 3D / France 2021, 08:49
(central image: Strange, Cameron Carr)
SIGN UP: Want to read more free articles like this? Sign up for Our Newsletter