Shorts
Shadow of the Butterflies by Sofia El Khyari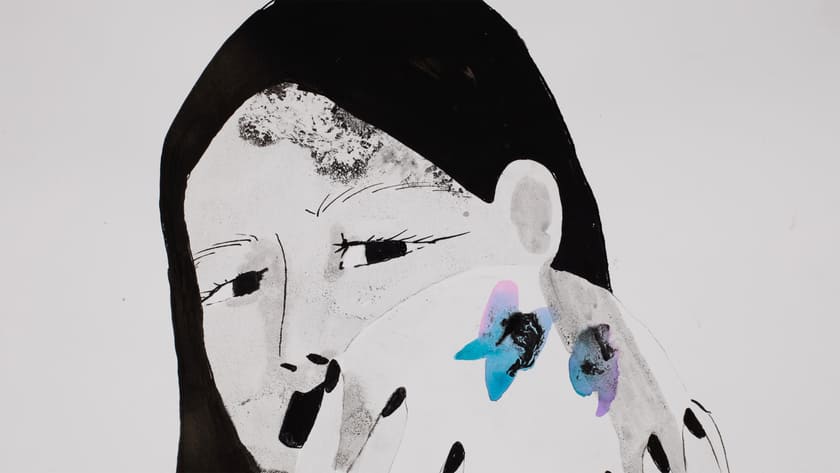 Casablanca-born animation artist and director Sofia El Khyari knows how to navigate the inner space between continents with her animated shorts, choosing an inner and immersive path. After a Master's in Cultural Management, she studied animation both in Paris (Ateliers Beaux-Arts de la ville de Paris) and the UK (Royal College of Art), where she directed three short films. Her previous 'Ayam' (Days) and 'The Porous Body' films were both featured at Zippy Frames (here and here).
Her latest (and fourth) 2D animation short, 'Shadow of the Butterflies' (L'Ombre des papillons), a French/Portuguese/Qatar production, premiered at the Locarno Film Festival 2022, with subsequent stops at Toronto International Film Festival and other festivals; it is now in competition at the 2023 Annecy Festival.
Obsessed by the memory of a past love, a woman takes refuge in butterflies, which populate a mysterious forest - Film Synopsis
"'Shadow of the butterflies' was born from a strong personal emotion as I was questioning the bittersweet nostalgia that I often feel and that is always present in my work", Sofia El Khyari tells Zippy Frames. She calls her film "a beautiful and dark film at the same time", and finds affinities with her "lighter" film, 'The Porous Body'. Both films include melancholy; but whereas 'The Porous Body' focuses on healing the pain through a peaceful introspection (and it's more colorful to that effect), 'Shadow of the Butterflies' explores the ambiguity of a feeling situated between the joy of past memories and the pain resulting from their absence.

The film was made in a traditional way using watercolor and ink on paper and relies very much on surrealistic techniques. "I painted very freely a lot of images and did a lot of automatic writing. Then I put together all my images to try to create a free narrative".

But automatic doesn't mean an absence of thought or easy to execute. "Every shot is well thought, and it was necessary to balance the film between full and dreamy images and empty ones", Sofia El Khyari notes. Using a specific palette of colors also serves the purpose of projecting the right emotions to the viewer ("Each color is like a musical note that conveys emotions").
Watch the 'Shadow of the Butterflies' trailer:

At the same time, the film, almost a single, long shot with slow camera moves, presented its own challenges. "The camera was too tricky to be animated straight", she explains. "We did a first edit of the film in live action, in a forest, with an actress, and a DOP. Then those images served to make camera movements in 3D". The 3D references were then used by 2D animators and colorists, while character animation was made directly on paper ("to depict a naive and sensitive style").
Music is important in the film, which also includes the director's singing voice. "I worked with Widad Broco from the Moroccan band N3rdistan, and Khalil Epi to compose and write the music, and we decided that I would sing it", she elaborates, a practice she has used in her other films as well. Yet, the music itself is a narrative player that balances the image's beauty and on-screen sensuality. "It brings nostalgia, an emotion that is otherwise difficult to depict visually without having an explicit narrative". Sofia El Khyari went for a revamped nursery rhyme, which, apart from its repetitive structure, brings gradually a darker and more poignant feeling to the whole film.
The international credentials of the film in its production are impressive. The Moroccan El Khyari made her film in France, with post-production in Portugal, and the support of the Doha Film Institute in Qatar. Residencies in Canada, France, and Morocco also helped the work. "I am for now living a nomadic life, and I love the international collaboration in this film" she appropriately notes. The film's festival life and recognitions have understandably given her pride in both her own and her team's work, and more leverage to proceed to related exhibitions: one in Paris, the other in Morocco's Meknes, with more French exhibitions to come.
"My work is very immersive and I try to explore boundaries between animation, live-action, and contemporary art. In those exhibitions, I could see my dreamy, immersive work having a second life in a proper tridimensional space, with a surrounding sound design".
She now wants to additionally expand into new media forms for her next projects as well. And that's natural for Sofia El Khyari. As she herself states, she feels a natural connection to both the internal and the external; the micro and the macro. Starting from her own inner world (memories, dreams, sensations, and sensuality) she moves along to creating a piece with a more global resonance. 'I find it fascinating to depict freely emotions, sensations, and feelings on the screen'. And it shows in her films.

Film Review (Vassilis Kroustallis):
'From the fire, only ashes remain'. Sofia El Khyari gets again her now trademarked first-person perspective to construct a story of longing and absence which, despite its abstract sensitivities, still relies on a definite (and well-placed) three-act structure. The main character needs to both get hold of and let off of painful memories, and the flow of the butterflies here becomes not a voyeuristic act, but part of a performance. The young woman and the butterfly seem to be forever bodily entangled in this game, and their immediate surroundings either pure white or forest dark is the blank canvas for their actions. Sofia El Khyari leaves voice, singing sound, and music to make the hand-drawn image even more pertinent, making the film in effect a syncopated visual poem. Fragile design (not classically beautiful and neither grotesque) and well-met color attributes make 'Shadow of the Butterflies' an undeviating immersive experience from the first viewing -like taking a deep breath and diving into the (un)known - a film with a clear (and direct) sense of purpose; delicate but steady as well.
Credits:
'Shadow of the Butterflies', 2D animation, 2022 (9' 9'', Arabic, France, and Portugal)
Directors: Sofia El Khyari | Illustrations: Sofia El Khyari | Executive Producer: Yves Bouveret, Olivier Catherin | Foreign Producer: Bruno Caetano | Screenwriter: Sofia El Khyari | Voice: Sofia El Khyari | Director of Photography: Nadine Buss | Editor: Philippe Baranzini | Animation: Sofia El Khyari, Camille Gibut, Margaux Kuhn, Ala Nunu | Music Composers: Widad Broco, Khalil Epi | Special Effects: Cédric Rolando | Colorist team: Flore Leveaux, Chloe Danguy, Chloe Vendrome, Clervie Lhuillerhy, Lucie Levrangi, Camille Gibut | Grader: Andreia Bertini | Graphic designer: Sofia El Khyari | Sound Mixer: Vincent Barcelo | Sound design: Romane Millet | Executive Producer: Am Stram Gram | Foreign production company: Cola Animation
About Sofia El Khyari:
Sofia El Khyari is an award-winning animation filmmaker and visual artist born in Casablanca. Alongside her studies in cultural management in France, she taught herself the craft of animation. She directed her first short film at Les Ateliers Beaux-Arts de la ville de Paris before obtaining her Master's Degree in Animation from the Royal College of Art in London. El Khyari's animated films translate through sound and image immersive, sensual, and poetic atmospheres. A kingdom where women are queens and dreams dance with the world in a sensual tango that invents and explores the present. Her films have since won awards and been screened at various international festivals, including the Locarno Film Festival, TIFF Toronto International Film Festival, and Annecy animation film festival. They have also been acquired by renowned museums and institutions such as Institut du Monde Arabe and Musée du Quai-Branly Jacques Chirac in Paris or the Cinémathèque Française.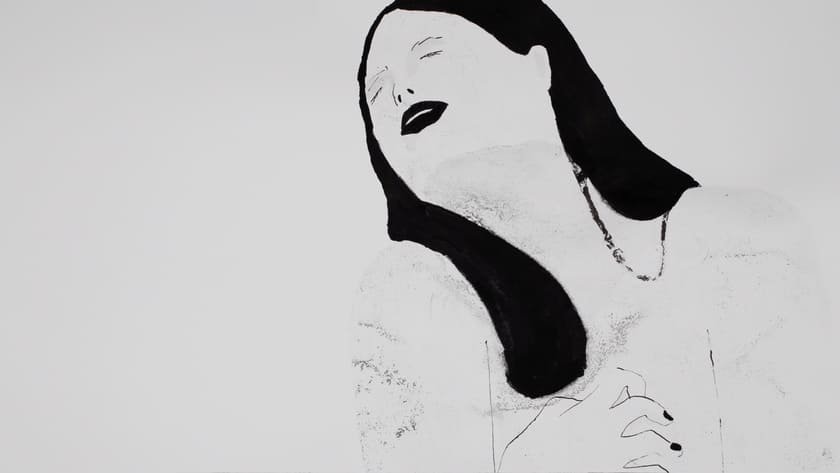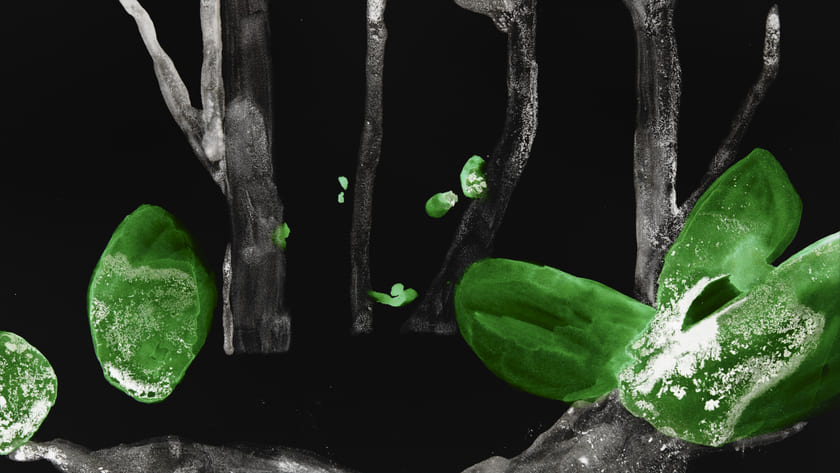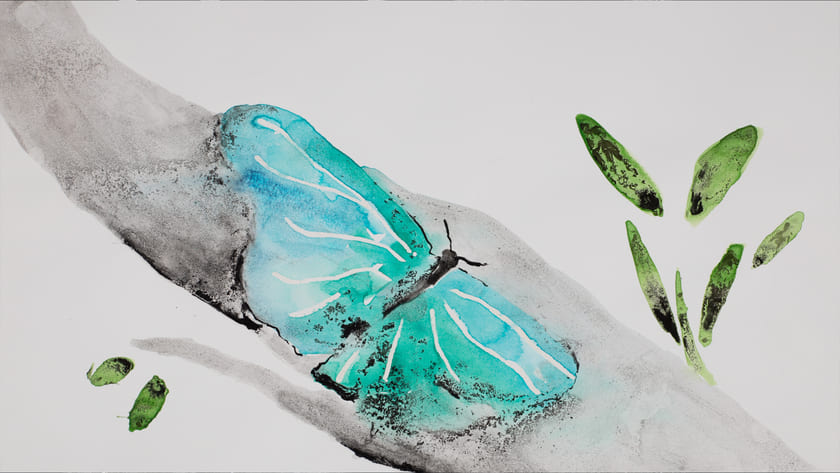 Annecy Festival takes place from 11 to 17 June in Annecy, France.
SIGN UP: Want to read more free articles like this? Sign up for Our Newsletter