Feature Animation
Kensuke's Kingdom: In Production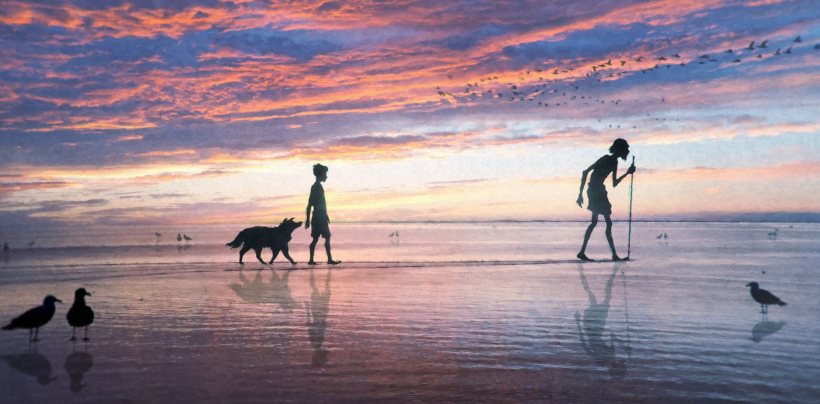 Major financiers are on board for Lupus Films' (Ethel & Ernest, The Tiger Who Came to Tea) animated feature Kensuke's Kingdom. The film is directed by Neil Boyle and Kirk Hendry from a script written by Frank Cottrell-Boyce and based on Michael Morpurgo's (The War Horse) best-selling novel.
Kensuke's Kingdom tells the story of Michael, who is taken by his family on a round-the-world sailing trip. When a storm strikes, he and his beloved dog Stella are washed overboard and end up on a remote island in the Pacific where they struggle to survive.  Unable to find food or water, Michael knows they cannot last long. But he soon realises there is someone close by, someone who is watching over him and helping him to stay alive.  Following a close-run battle between life and death, the mysterious Japanese stranger - Kensuke – reluctantly allows Michael into his world and they begin to form a friendship. But something threatens to destroy the fragile world Kensuke has created on the island, and they must use all their courage, skills and resourcefulness to try to save it.  
Kensuke's Kingdom will feature the voices of Sally Hawkins,  Cillian Murphy, Ken Watanabe, and fast-rising young star Raffey Cassidy (The Killing of A Sacred Deer). 
The screenplay has been written by BAFTA nominee Frank Cottrell-Boyce, and is adapted from War Horse author Michael Morpurgo's best-selling children's novel Kensuke's Kingdom (published by Egmont).
Kensuke's Kingdom is backed by BFI and Ffilm Cymru Wales, Creative Wales and Film Fund Luxembourg. Production partners are Luxembourg-based Melusine Productions, French production company Le Pacte and Cardiff-based animation studio Bumpybox Ltd. A UK, Luxembourg and French co-production between, production is taking place in London, Cardiff, Luxembourg City and Paris.
Lupus Films (Camilla Deakin and Ruth Fielding) produce, along with Working Title (Sarah Radclyffe) and Barnaby Spurrier  Co-producers include Melusine Productions  (Stephan Roelants), and Jean Labadie (Le Pacte).
We are thrilled to have secured such prestigious finance partners and talented production associates for this exciting project during such a trying time for the industry. Animation is a perfect medium for production during lockdown, and we cannot wait to get the production and creative processes started - Camila Deakin, Lupus Films
International sales agent is Bankside Films.
SIGN UP: Want to read more free articles like this? Sign up for Our Newsletter
Read More About: