Feature Animation
Molesworth by Uli Meyer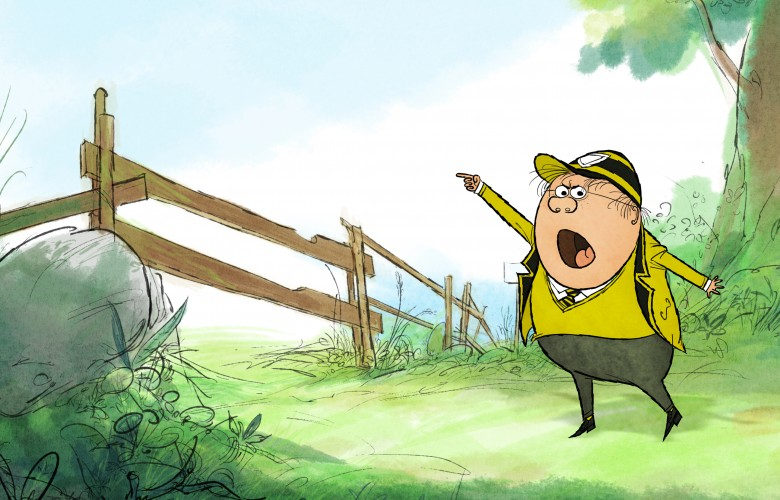 Produced by Lupus Films, Uli Meyer studios and Mélusine productions  (Luxembourg), the 2D computer animated film by Uli Meyer in development attempts to capture Ronald Searle's Molesworth book (Nigel Molesworth - The Curse of St. Custards), and its own 1950s anarchy.
St Custard's School for boys is in dire trouble! Someone has been stealing school funds to pay off shady gangsters. The school is now broke and may have to close. Young pupil Nigel Molesworth suspects one of the staff. He gets wind of a devious plan to nobble the school's star football player, bet against St Custard's to lose the National Schools' Cup Final at Wembley, pocket the cash and flee the country. Determined to stop the culprit, rescue their star player and save the school, Molesworth embarks on a chaotic and hysterical race across 1950s London involving bank heists, wild animals, smog, the Kray twin gangsters, stunt-driving double-decker buses, Winston Churchill and the Queen! - Film Synopsis
Watch the teaser:


Uli Meyer has written the story, and  the screenplay is  by Giles New and Keiron Self. The project was presented at CARTOON Movie 2020, as a project in development. Starring Britsih comedian and actor Matt Lucas in the title role, the project has been developed with the support of Creative Europe's MEDIA programme and Film Fund Luxembourg.
Zippy Frames Sneak Review (CARTOON Movie 2020): 
Resurrecting the classical Disney aesthetics (but thankfully not its sometimes overblown sentimentality content) Uli Meyer gets a grip on Roland Searle's Molesworth books. Set in post-WWII UK, it is a high-spirited take on school anarchy to compensate for teachers and principals' debauchery. Its creators want to reignite the feeling of Ealing comedies, and Uli Meyer's style certainly suits this purpose.
SIGN UP: Want to read more free articles like this? Sign up for Our Newsletter
Read More About: