Feature Animation
'The Apostle' Stop-Motion Feature Animation Now Online For Its 10th Anniversary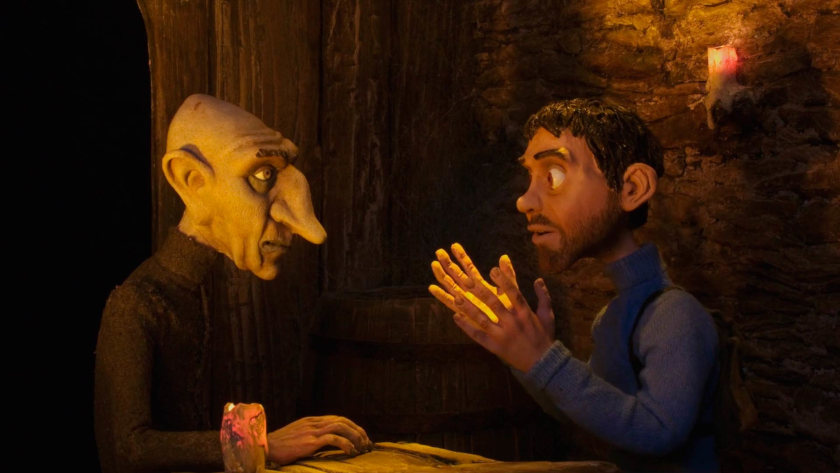 It is a rare thing that an animation feature goes online, for everyone to watch. But Fernando Cortizo's stop-motion gothic 2012 thriller 'The Apostle' is a rarity in itself.
The story follows the journey of a convict (Ramón) who has escaped from jail and comes to a remote mountain village along the Camino de San Cago (Way of Saint James) searching for a treasure hidden there years earlier.   What, at first, appears to be a deserted town in which only a few elderly people live, turns out to be a village surviving under a curse that has existed for over 600 years.
In development since 2007, the puppet animation (and also stereoscopic) Spanish feature 'The Apostle (O Apóstolo) by Artefacto Producciones had its own successful festival life with awards at Fantasporto Festival, Expotoons, Anima Mundi (Brazil), and Goya nomination for Best Animation Feature. 
I focus on stop-motion because I want to create new worlds and this was impossible with independent cinema's low budget. The development of this technique made me discover artistic freedom of all the possibilities to create a claustrophobic, dark, and expressionist ambiance. I want the audience to enter the movie in a clean way without the normal animation film prejudices. It should be a door that allows us to enter into an unknown, mysterious and fantastic world - Fernando Cortizo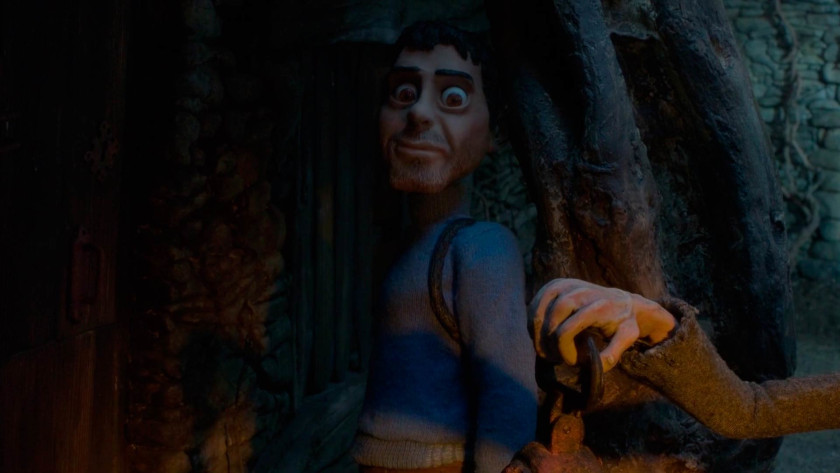 The film was first shot as a live-action shooting, which was subsequently used for stop-motion filming with puppets. Over 200 professionals joined the production, whereas technical specialists, animators and modelmakers (with previous credits in 'Coraline', 'Corpse Bride', 'Chicken Run' were used).
The ominous music was made by none other than Philip Glass.

We wrote in our original review
The Apostle is a solid, stop-motion effort, and promotes mystery instead of demon heads. It is not on the children's menu, but there is no reason that older children would not enjoy it.
Geraldine Chaplin as Dorinda joins the lineup of Spanish voice talents, with Carlos Blanco as Ramón, Xosé M. Olveira as Don Cesareo, and Paul Naschy as the Archbishop.
The film had a distribution release back in 2014, but it soon disappeared from view. To celebrate 'The Apostle's 10th anniversary, the director and producers have released the film online for everyone to watch (with subtitles in 19th languages).
Watch 'The Apostle'
Read More About: