Feature Animation
Perlimps by Alê Abreu: A Forest and A Trailer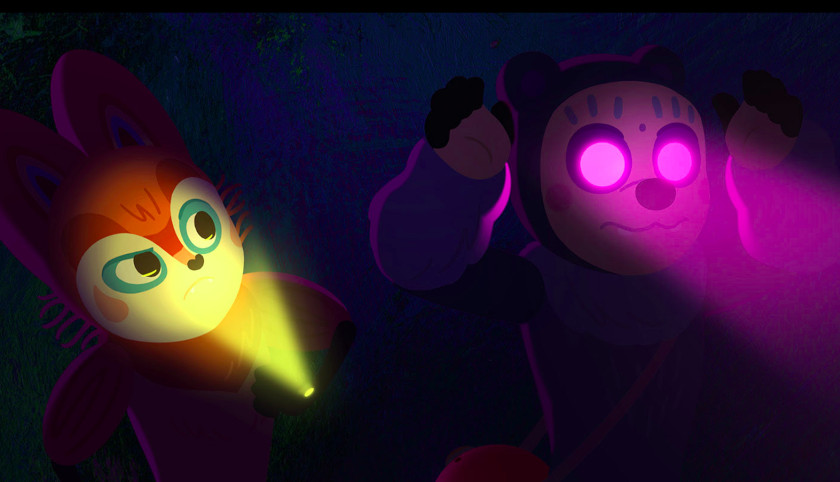 The Oscar-nominated director of 'Boy and the World' Alê Abreu has again crafted an animation feature that tries to mix reality and colorful fantasy.
In his recently completed, 80-minute feature (and premiered at Annecy Festival) 'Perlimps', two secret agents from enemy kingdoms, Claé and Bruô, must overcome their differences and combine forces to face the dangerous Giants and save the Perlimps from the Green Slime that threatens to swamp the forest.
The name 'Perlimps' (a suggestion by producer Luiz Bolognesi) was inspired by the 'pirilampos' (fireflies in Portuguese), for the being the two main characters are looking for. 'It was short, simple and inventive', says Abreu.
For his second animation feature in Brazil, Abreu (who also wrote the screenplay) worked with a bigger team of collaborators, including assistant director Viviane Guimarães and 2D animator Sandro Cleuzo. This is another colorful film and the forest that the two characters enter has them 'flooded by a multicolor spectrum'. For the Brazilian director, the forest itself is a metaphor for the 'extremely free universe of childhood'.
Watch the 'Perlimps' trailer:
The 2D/3D project had a creative development period of around 3 years, with Abreu collecting his notes, dialogues, character designs and background sketches. He feels that the political tension in Brazil is somehow also reflected in the opposing world characters, and seeks 'dialogue, empathy and the union of differences'.
The 2m EUR animation feature is a co-production between Brazil (Laís Bodansky and Luiz Bolognesi, Buriti Filmes) and Portugal (Ernesto Soto, Misti Filmes). International Sales by Best Friend Forever.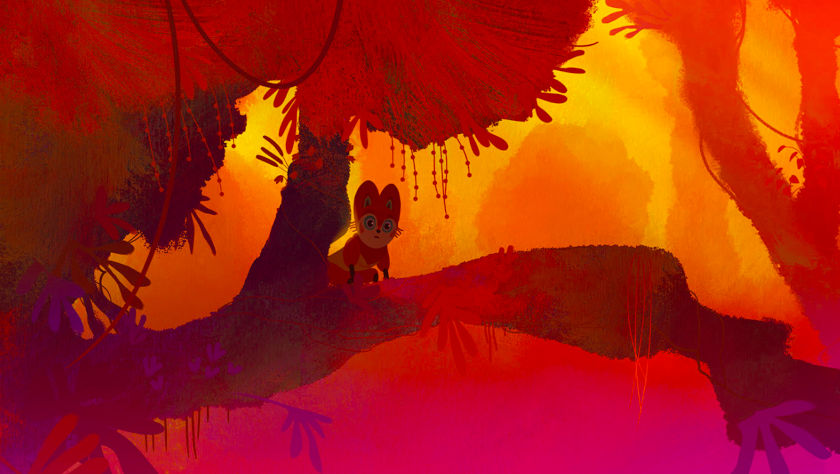 'Perlimps' world premiered at Annecy Festival as a Special Screening Event.
SIGN UP: Want to read more free articles like this? Sign up for Our Newsletter