Feature Animation
Sirocco and the Kingdom of the Winds by Benoît Chieux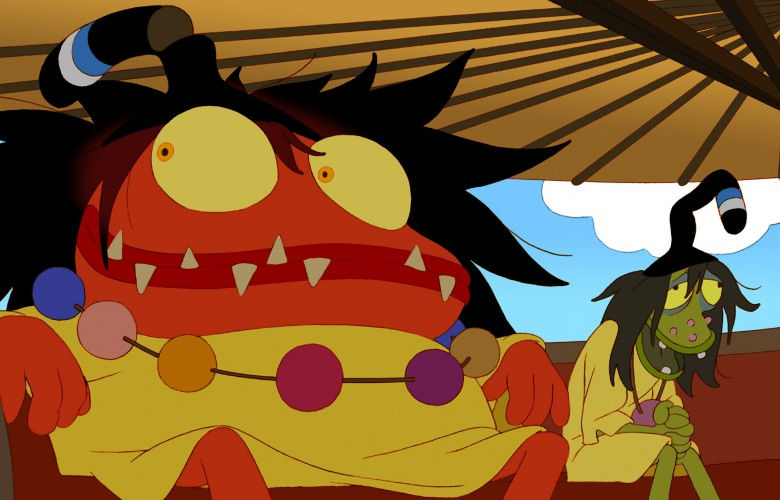 Coming out of Folimage duties (artistic director in Mia & Migou, co-director in Tante Hilda), French director Benoît Chieux  opens up for a fantasy tale, Sirocco and the Kingdom of the Winds (Sirocco et le Royaume des Courants d'Air).
Produced by Sacrebleu Productions,  the 80-minute 2D computer animation film has enlisted screenwriter and director Alain Gagnol (A Cat in Paris, Phantom Boy) to write the script.
As Variety reports, French sales agent Kinology (previously handling sales for Mune: The Guardian of the Moon) will undertake international sales.

Juliette (4) and Carmen (8), two intrepid sisters, discover a passage between their world and the extraordinary universe of their favorite book: the kingdom of the winds. Transformed into cats at their arrival, they are imprisoned and separated by the mayor of the village following Juliette's clumsiness. Juliette is offered as a pet to Selma, a singer with whom the mayor is secretly in love, and Carmen is sentenced to marry his son, a desperately lonely teenager. Thanks to Selma, the two girls will find each other. But how will they manage to come back to their world? Only Sirocco, who Selma once knew, may help them. But is he as terrifying as the villagers think and that the book implied?  - Film Synopsis
Watch the trailer for Sirocco and the Kingdom of the Winds
Zippy Frames CARTOON Movie 2020 preview:
An immediately appealing graphic style of contrasting saturated colors, as if you are being transferred to a new land of Oz. Benoît Chieux drew the pictures before screenwriter Alain Gagnol (A Cat In Paris, Phantom Boy) was inspired to write the script. The result looks like a European version of a Miyazaki universe, more tamed, but still breezy and captivating.
The children (5-10 years old) and family film is expected to be released in 2022. French distribution by Haut et Caurt.
Sirocco and The Kingdom of the Winds will be presented as a Work-in-Progress at the 2020 online Annecy Festival.
SIGN UP: Want to read more free articles like this? Sign up for Our Newsletter